Members of the Teachers' Union of Ireland are taking part in a lunchtime protest this Thursday 1st Feb at various post-primary schools, higher and further education centres in Donegal.
The teachers, trainers and lecturers are protesting for equal pay for equal work and to highlight a pay scale discrepancy that depends on the date that employees entered the profession.
The protest will not affect students' learning, as teachers will be standing outside their workplaces at lunchtime only.
TUI members at post-primary schools (Donegal ETB schools in particular), FET Centres, colleges of further education and Institutes of Technology have been invited to hold the protest to highlight the damaging effects of pay inequality.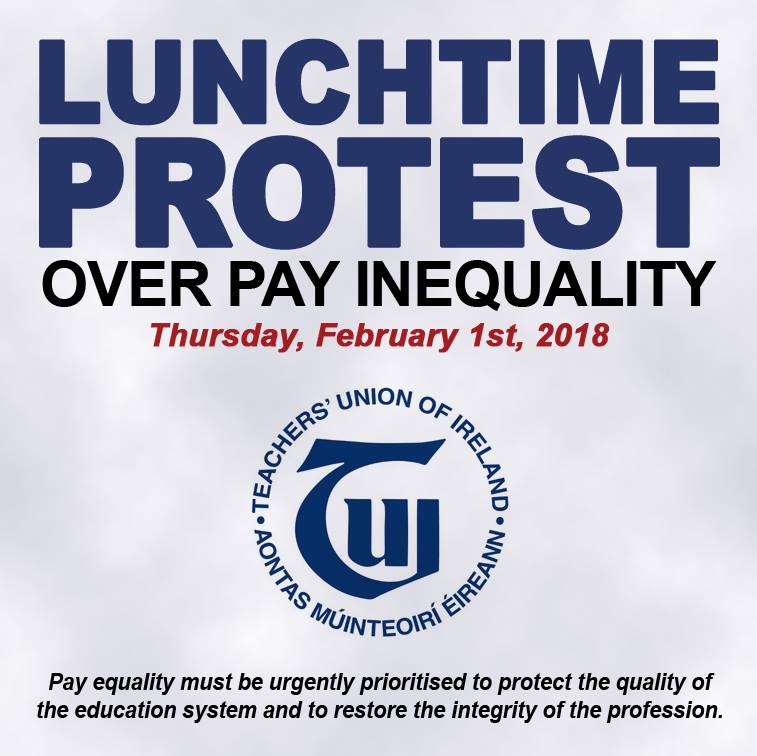 The TUI say teachers and lecturers who entered the system since 2011 are paid at a lower rate (lower salary scale) than their colleagues for carrying out the same work.
Union representatives said the pay inequality "undermined the teaching profession and corroded staff morale, leading to a crisis in the recruitment and retention of teachers. This inevitably impairs the quality of service to students. "
There has been a 62% decline in the number of students applying for second-level teacher training courses since 2011, while a TUI survey in 2017 showed that 29% of new or recent entrants to the profession did not see themselves in the job in ten years' time.
The TUI have also highlighted the rising emigration rate of recently qualified post-primary teachers as evidence of the pay scales affecting teacher retention in Ireland.
"The only guaranteed way of ensuring the retention of teachers and the recruitment of those needed for the future is to repair the professional integrity of teaching by restoring pay equality," representatives said.
Tags: