Young Aiden Devine crossed the finish line at the Glenmore 10 Mile race yesterday in a touching tribute to his late father.
Last month, Adrian Devine, a young man from Clady, who was a member of the Castlefin Running Group, died suddenly at home.
A keen runner, Adrian was a regular competitor at races across the north-west.
Many weeks ago, Adrian entered the Glenmore 10 Mile, with the full intention of competing. He never got the chance.
But, with a mile to go, young Aiden joined in with his aunt Edel, who was running in the event.
There were poignant scenes as Aidan crossed the finish line to a great welcome from the assembled athletes and his family.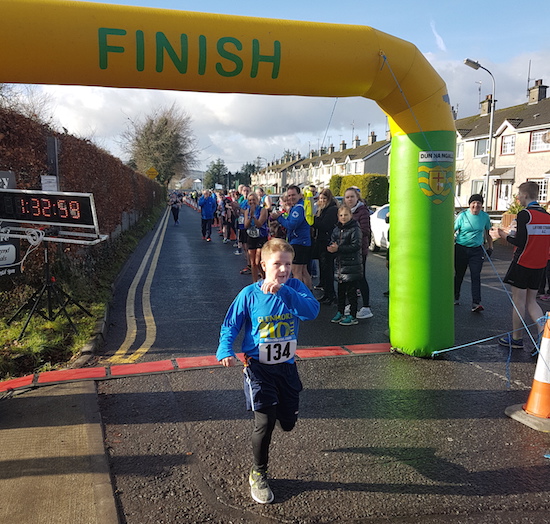 Tags: