Young people across Inishowen are to take the lead in a new training programme to develop young marine scientists in Donegal's local coastal communities.
The 'Coastal Explorers' programme which involves personal development combined with learning new skills such as boat handling, environmental sampling, sea kayaking, shark tracking, teambuilding and leadership skills is being piloted by the Inishowen Basking Shark Study Group.
The Inishowen based shark group, who are internationally famous for their innovative use of new technologies to track and understand marine animals, will host the traineeship in partnership with the School of Biological Sciences at Queens University Belfast.
"We are really excited about the new Coastal Explores training programme, it's what we have been aiming to do for some years now. Delivering targeted training to young people about their own environment in their own backyard is a dream for us.
"Inishowen is surrounded by the sea and the ocean is its greatest resource. We think Inishowen has huge scope to diversify its maritime sector and move beyond the traditional image of the sea being the preserve of men and fishing only", said the Inishowen group's coordinator Emmett Johnston.
According to the shark group the Coastal explorers programme is seeking expressions of interest from young people between 14 and 17 years who live on Inishowen.
The Inishowen shark group are in the final stages of securing funding from the EU LEADER programme through the Inishowen Development Partnership and Donegal County Council.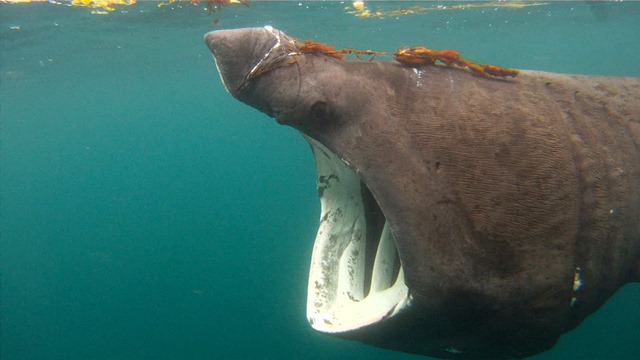 The coastal explorers programme is set to start in early March and run for 10 weeks, meeting every weds evening at the Lough Swilly lifeboat station and every Saturday for practical skills development.
"Although we work with many top international scientists from all over the world we pride ourselves on the fact that our Inishowen based group has six qualified marine scientists from the Donegal/ Tyrone area who undertake and assist with our shark research projects each year.
"Rosemary Sweeney for example is the new Coastal Explorers facilitator. She is a qualified marine scientist from Buncrana, she's trained at the top international oceanography university in Southampton and did her masters in fish conservation at Swansea University. For the young people of Inishowen to get an opportunity to tap into her knowledge and tie in with our on-going research with Queens University Belfast, the University of California Davis and GMIT is a huge opportunity," added Emmett.
According to the shark group website participants on the Coastal Explorers programme can expect to discover and experience what it's like to work in the marine science sector as well as have fun developing new skills such as sea kayaking and RIB driving.
They will also get the opportunity to handle and use cutting edge technology that many university students wouldn't even dream to see in their early career.
Rosemary the training programme facilitator said there are many ways to make a living in the maritime sector, but we need to develop the skills and knowledge in the local coastal communities to do so.
"I love working on the water but I understand it's a big decision to decide what you want to study in university or do with your life, that's why we are targeting this programme at young people.
"Anyone who is thinking about what they want to do in the future or just interested in spending time on the water or learning about local wildlife and environment, sign up and give it a go, have some fun, meet new people and learn something new."
Further details can be found at www.baskingshark.ie or by emailing [email protected]
Tags: