This week's episode of First Dates Ireland featured a Letterkenny woman looking for love – but her blind date with a Cork man soon turned into a toe-curling encounter. 
Nurse's aide Michelle joined the RTE dating series last night where she was matched with Killian, a corporate crisis manager from Midleton.
Killian struggled with his nerves from the moment he met the beautiful Donegal woman. They endured such strained conversation and icebreakers that RTE labelled the date as 'The Most Awkward First Date Yet'.
🙄🙄 "We'll get the awkward silence out of the way at the start" 🙄 🙄

Catch Killian and Michelle on First Dates this Tuesday at 9.30pm!#FirstDatesIRL pic.twitter.com/y5xbOCEGu7

— RTÉ2 (@RTE2) February 2, 2018
As much as they tried, the couple couldn't find a topic to connect on, and things turned frosty by the dessert course.
Killian asked Michelle how long she had been a nurse, but when she replied '10 years', she joked that he wasn't quick enough to feign disbelief at her age.
"You're meant to say 'Really? As in, you're too young looking to be in a children's ward 10 years'" Michelle had to explain.
"Any shovel there, I'll dig a big hole for myself," Killian said.
"Yeah and I'll definitely stand on top," she replied, mimicking a stamping motion.
Their relief was clear when the date came to an end and they agreed that if they were to ever meet again it would be just as friends.
Killian and Michelle eventually left the restaurant on good terms, as he pointed out – "It's a one in a million shot, it didn't work out, no regrets."
"Tired, long week, no excuses, it's all down to me, I wasn't at my best," he admitted afterwards.
At least he could get a rest from having to say 'that was a joke' after his many attempts to be funny!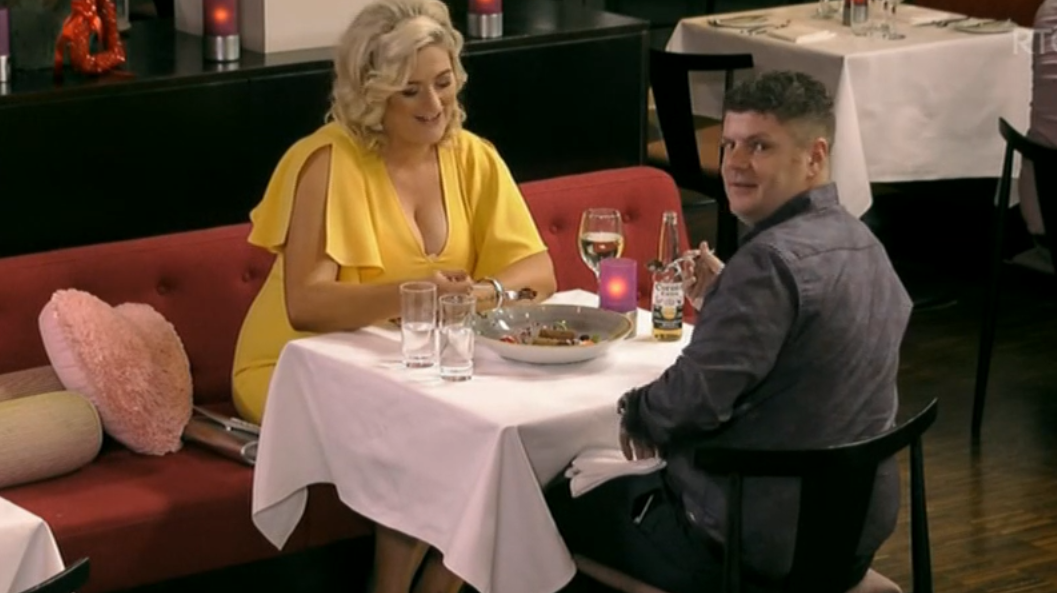 Tags: