Fans of Christian Grey will be flocking to Eclipse Cinemas Lifford/Strabane this weekend for the hotly-anticipated premiere of Fifty Shades Freed. 
The third and final chapter of the romantic series comes to the big screen this Friday, which will see many Ladies Nights Out being planned for the occasion.
Pre-booking is strongly advised at Eclipse Cinemas. Book tickets here: https://liffordcp.admit-one.eu/?p=details&eventCode=34844
Movie meal deals are running this weekend, at Lifford Old Courthouse (074 9141733), Masala Restaurant (048 71882725) and The Fir Trees Hotel (048 71382382).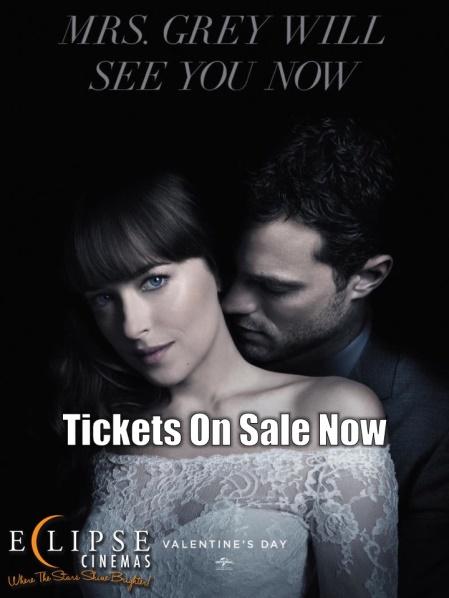 Fifty Shades Freed – Now Showing
Believing they have left behind shadowy figures from their past, newlyweds Christian and Ana fully embrace an inextricable connection and shared life of luxury. But just as she steps into her role as Mrs. Grey and he relaxes into an unfamiliar stability, new threats could jeopardize their happy ending before it even begins.
---
Check out all the popular events, offers and new releases at Eclipse Cinemas Lifford/Strabane
Gift Vouchers – Perfect Confirmation Gift – Order Online anytime from comfort of your own home
https://liffordcp.admit-one.eu/index.php?s=LIFFORDCP&p=voucher
Open All Day Every Day from Sat 10th Feb to Sun 18th Feb
Kids Club @ 12noon – Tickets €1.80 each 12 noon shows only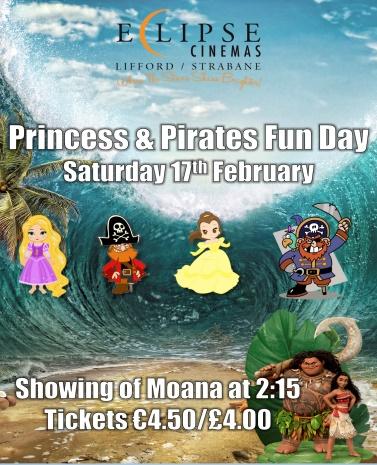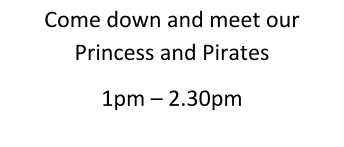 Moana (2016) – PG – 114mins – Saturday 17th February @ 2.15pm – Tickets €4.50 each
Moana Waialiki is a sea voyaging enthusiast and the only daughter of a chief in a long line of navigators. When her island's fishermen can't catch any fish and the crops fail, she learns that the demigod Maui caused the blight by stealing the heart of the goddess, Te Fiti. The only way to heal the island is to persuade Maui to return Te Fiti's heart, so Moana sets off on an epic journey across the Pacific. The film is based on stories from Polynesian myth.
Tad the Explorer: Secret of King Midas – G – 85mins – Now Showing
Tad is a celebrity archaeologist and adventurer just like his hero Max Mordon… in his dreams! In reality, Tad is a Chicago construction worker. One day, however, he is mistaken for a real Professor and takes his place on a flight to Peru in search of the Lost City of Paititi. Professor Lavrof and his beautiful daughter Sara are waiting for the famous professor to crack the code. Unfortunately for Tad, Sara is engaged to real-life hero Max Mordon, but Max has secretly betrayed the Professor by teaming up with the evil Kopponen and his shady Odysseus corporation. Time for Tad to step up. 
The 15:17 to Paris – 15A – 94mins – Now Showing
In the early evening of August 21, 2015, the world watched in stunned silence as the media reported a thwarted terrorist attack on Thalys train #9364 bound for Paris – an attempt prevented by three courageous young Americans travelling through Europe. The film follows the course of the friends' lives, from the struggles of childhood through finding their footing in life, to the series of unlikely events leading up to the attack. Throughout the harrowing ordeal, their friendship never wavers, making it their greatest weapon and allowing them to save the lives of the more than 500 passengers on board.
Status Update – 12A – 106mins – Now Showing
Ross Lynch stars as Kyle Moore, a teenager who after being uprooted by his parents' separation and unable to fit into his new hometown, stumbles upon a magical app that causes his social media updates to come true.
Black Panther – 12A – 94mins – From Tuesday 13th February
After the events of Captain America: Civil War, King T'Challa returns home to the reclusive, technologically advanced African nation of Wakanda to serve as his country's new leader. However, T'Challa soon finds that he is challenged for the throne from factions within his own country. When two foes conspire to destroy Wakanda, the hero known as Black Panther must team up with C.I.A. agent Everett K. Ross and members of the Dora Milaje, Wakandan special forces, to prevent Wakanda from being dragged into a world war.
Father Figures – 15A – 113mins – From Friday 16th February
Upon learning that their mother has been lying to them for years about their allegedly deceased father, two fraternal twin brothers hit the road in order to find him.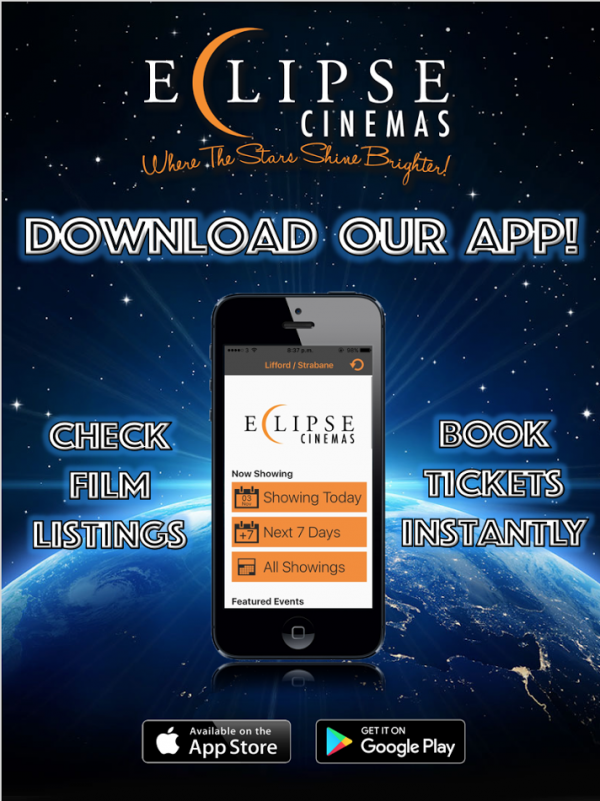 Tags: