Do you know anyone that would dare present their partner with one of these gifts on Valentine's Day?
Watson Hire in Letterkenny had us in stitches with their special Valentine's offer.
The home and hardware store revealed a section of their "premier selection", saying: "Spoil your Valentine this year with a gift from our premier selection.
"Never mind the flowers and chocolates… give them what they really want. Go on, be adventurous this year."
The picture went viral on Facebook with their cheeky post being shared over 3,600 times.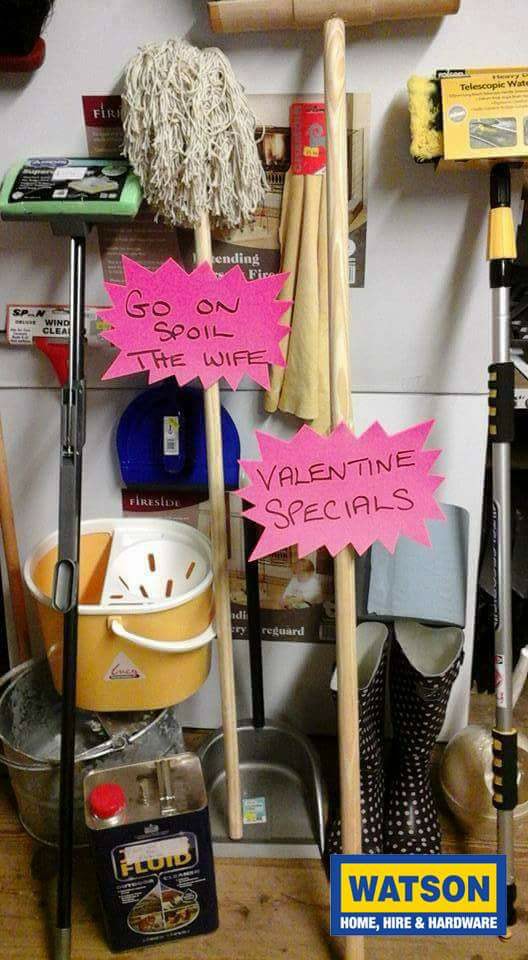 One commenter wrote: "Well at least if you received one, you instantly have something to hand to beat him to death with!"
Another commenter quipped: "It would definitely be cheaper than flowers – but then again doctors bills might be a bit expensive."
In a hilarious video uploaded earlier this month, a salesman clad in a Bond-like tux, a beanie hat and fashionable white wellies also garnered thousands of views as they outlined even more "alternative" Valentine's gifts, including his and hers wellies, an ironing board, a mop bucket (to go with the new mop of course), and wipes (for if "things get a bit mucky").
If the special woman in your life is after something a little bit more fashionable, Watsons have that covered too.
"Give the love of your life what she wants this year," they posted along with a picture of these… unique wellies.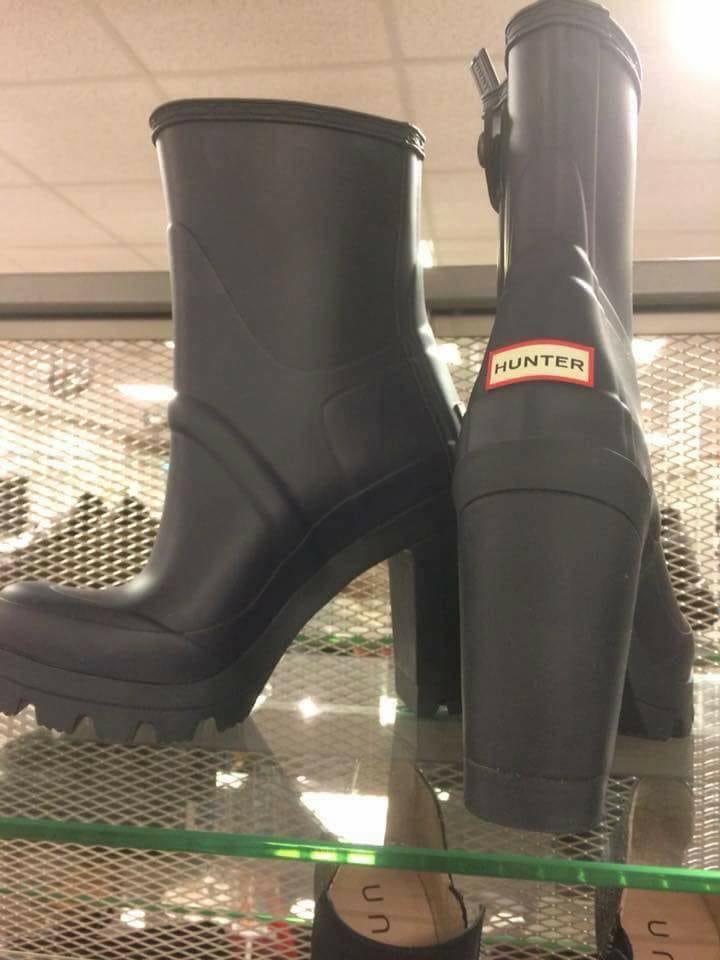 Well that's the Valentine's shopping sorted – at least they're practical gifts (you can definitely convince her that you were just being thoughtful with these goodies).
Tags: