FANAD UTD.    2   V   1    MILFORD UTD.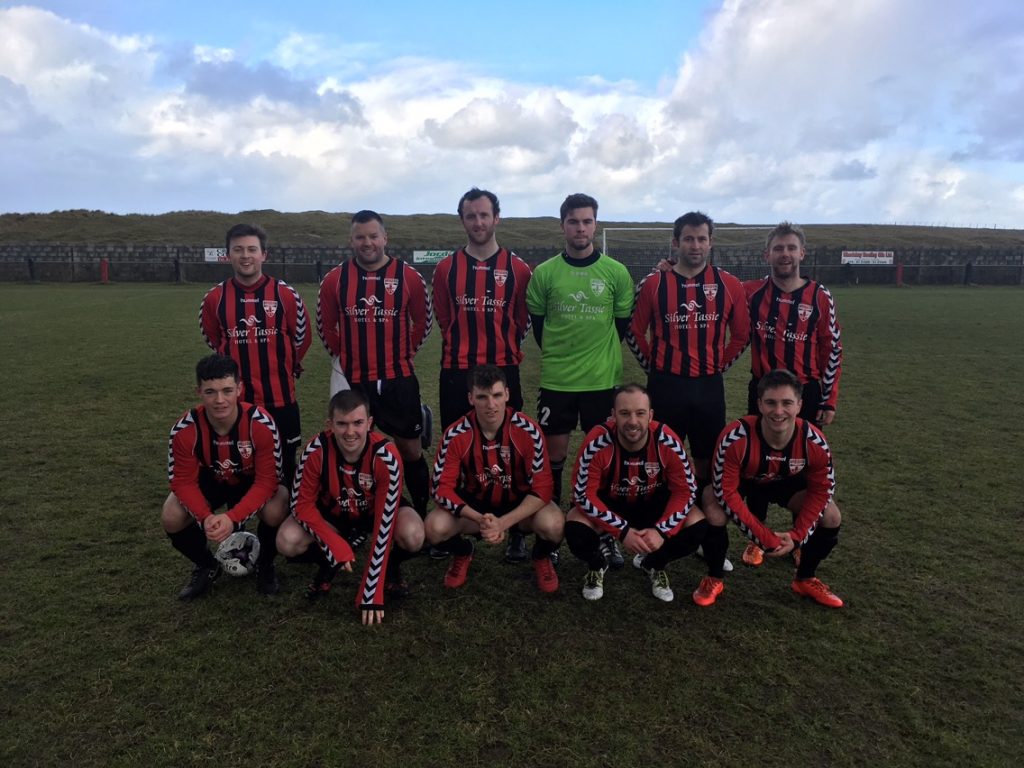 Second-half goals by Darragh Black and Caolan Kelly gave Fanad Utd this hard earned comeback victory over neighbours Milford Utd and a place in the next round of the Knockalla Caravans Cup.                                                                               This was Ulster Senior League against Donegal League but Milford gave as good as they got throughout and made the home side work very hard for the win. The visitors lead 0-1 at the break, their goal coming with the last kick of the half when Cathal Mc Gettigan slotted home a free-kick from the edge of the box after home keeper Shane Graham was penalised for stepping outside his penalty area with ball in hand by Referee Michael Connolly.                                                            Fanad played with the elements in the opening half but found Milford well organised and difficult to break down. Seami Friel could have done better from Darragh Black's corner in the 25th minute while two minutes later the evergreen Terence Shields flashed a shot just wide after putting Oisín Langan at the other end.  Just before Mc Gettigan's opener Fanad broke from deep in the 42nd minute lead by Tony Mc Namee who found Davitt Walsh and from his pass Oisín Langan's cross cum shot forced Caolan Mc Gettigan to push the ball onto his crossbar. Three minutes later his brother Cathal slotted home to send Milford into the break ahead.                                                                                                          The home side showed more intent after the break and Mc Namee and Black both went close, the former's shot found the side netting while the latter's flashed across goal and was cleared.                                                                               In the 62nd minute it should have been 0-2, while Fanad looked for a whistle, which never came , for what they claimed were two fouled in the build-up, Cathal Mc Gettigan carried on and with some nice footwork created the opening but missed the target from 14 yards when he looked certain to score.                     A minute later Fanad were level, they broke down the right and when the ball reached Mc Namee he looked sure to score but Caolan Mc Gettigan denied him with an excellent save. However the ball was quickly returned into the box and when Mc Namee dummied it Darragh Black hammered it home.                              Seven minutes later it was 2-1, Oran Blaney's floated free-kick caused some problems and when the ball broke to Caolan Kelly the midfielder drilled a low left footer to the far corner of the net.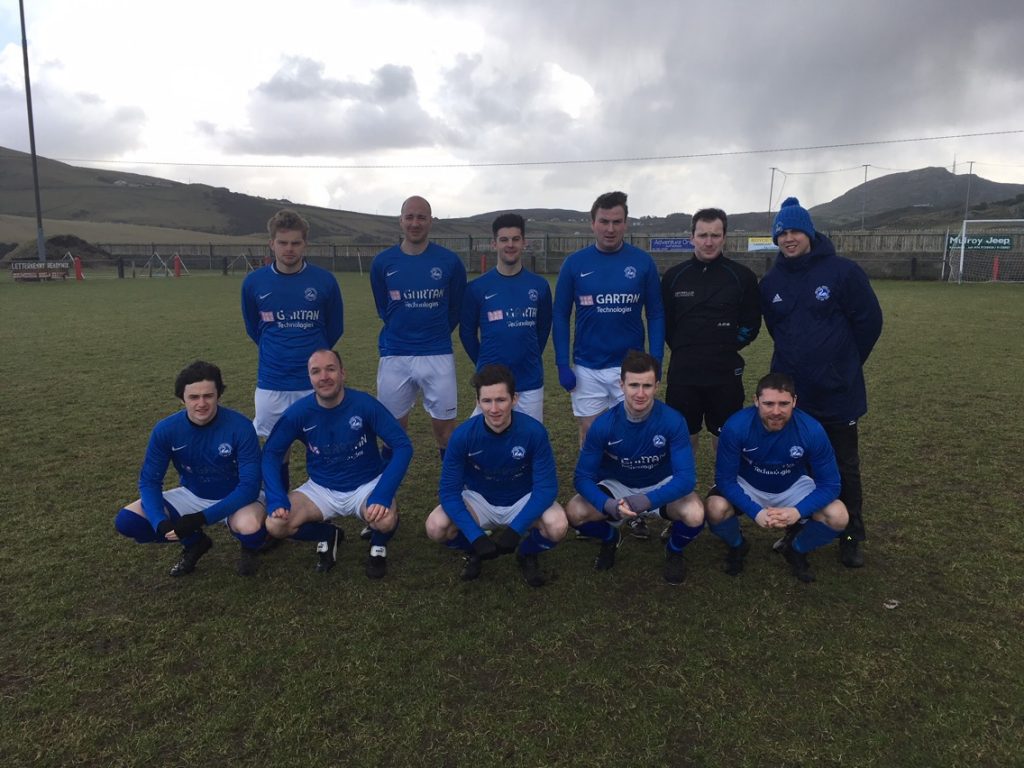 Late on Oisín Mc Menamin's pace put him in the clear but he shot just wide and in the ga me';s final action Tony Mc Namee burst through but with an open goal waiting he decided to set up Darragh Black who decided he should give it back to Mc Namee, the end result saw the ball blocked and the chance gone.                 Credit to both teams for a very competitive encounter game in difficult cold and windy conditions, Referee Connolly sensibly took the players off for a short period in both halves due to hail showers.                                                                       FANAD UTD.  Shane Graham , Oisín Langan ( Marty Mc Ateer  75mins ) ,Oran Blaney , Shaun Mc Elwaine , Seami Friel , Jordan Toland , Darragh Black , Caolan Kelly , Oisín Mc Menamin , Davitt Walsh ( Patrick Carr h/t ) , Tony Mc Namee.      MILFORD UTD. Caolan Mc Gettigan , Gavin Grier , Christy Mc Cafferty , Eoin Ferry , Pauric Curley , Anthony Hegarty, Kyle Black , Joey Cullen , Lorcan Friel ( Conor Mc Hugh 75mins ) , Cathal Mc Gettigan , Terence Shields ( Kieran Mc Laughlin 80mins ).                                                                                                                          REFEREE ; Michael Connolly.