Ballintra man Tony Walsh has organised a lavish Black Tie Ball in Donegal Town – and you're invited!
Tony, who has fought lung cancer, is organising a black tie charity ball in The Central Hotel on February 24th.
Guests will be treated to a drinks reception upon arrival at 7:30 pm, and will be in with the chance of winning some fantastic prizes with an exciting raffle.
The money raised on the night will go to The Marie Keating Foundation's 'Listen To Your Lungs' campaign and Target Lung Cancer, St. James's Hospital.
Tony took part in the 'Listen To Your Lungs' campaign, which aims to raise awareness for the symptoms of lung cancer.
The Irish Cancer Society says that during a recent survey, 27% of Irish people were unable to name any symptom of lung cancer.
The majority of lung cancer cases are diagnosed at a late stage which is why awareness of the symptoms and early detection is vital, the organisation says.
Donegal scientist Anne-Marie Baird PhD of Lung Cancer Europe is also working towards raising awareness for the symptoms of lung cancer, and holds an annual event at Glenveagh National Park that allows people to have a chat, a walk, and a cuppa. In its inaugural year in 2016, this event raised a massive €2,500 for the Target Lung Cancer campaign at St. James's Hospital, Dublin.
The signs and symptoms of lung cancer are:
A cough that doesn't go away or a change in a long-term cough
Feeling short of breath or wheezing
Repeated chest infections that won't go away even after antibiotics
Coughing up blood-stained phlegm
Pain in your chest, especially when you cough or breathe in
Feeling more tired than usual and/or unexplained weight loss
Hoarse voice, problems swallowing or swelling in the face or neck
"In Ireland, lung cancer kills more males than prostate cancer and more females than breast cancer, yet few are aware of this fact or of the symptoms associated with the disease," Dr Baird says.
So why not join in for a night of great craic in aid of a fantastic cause?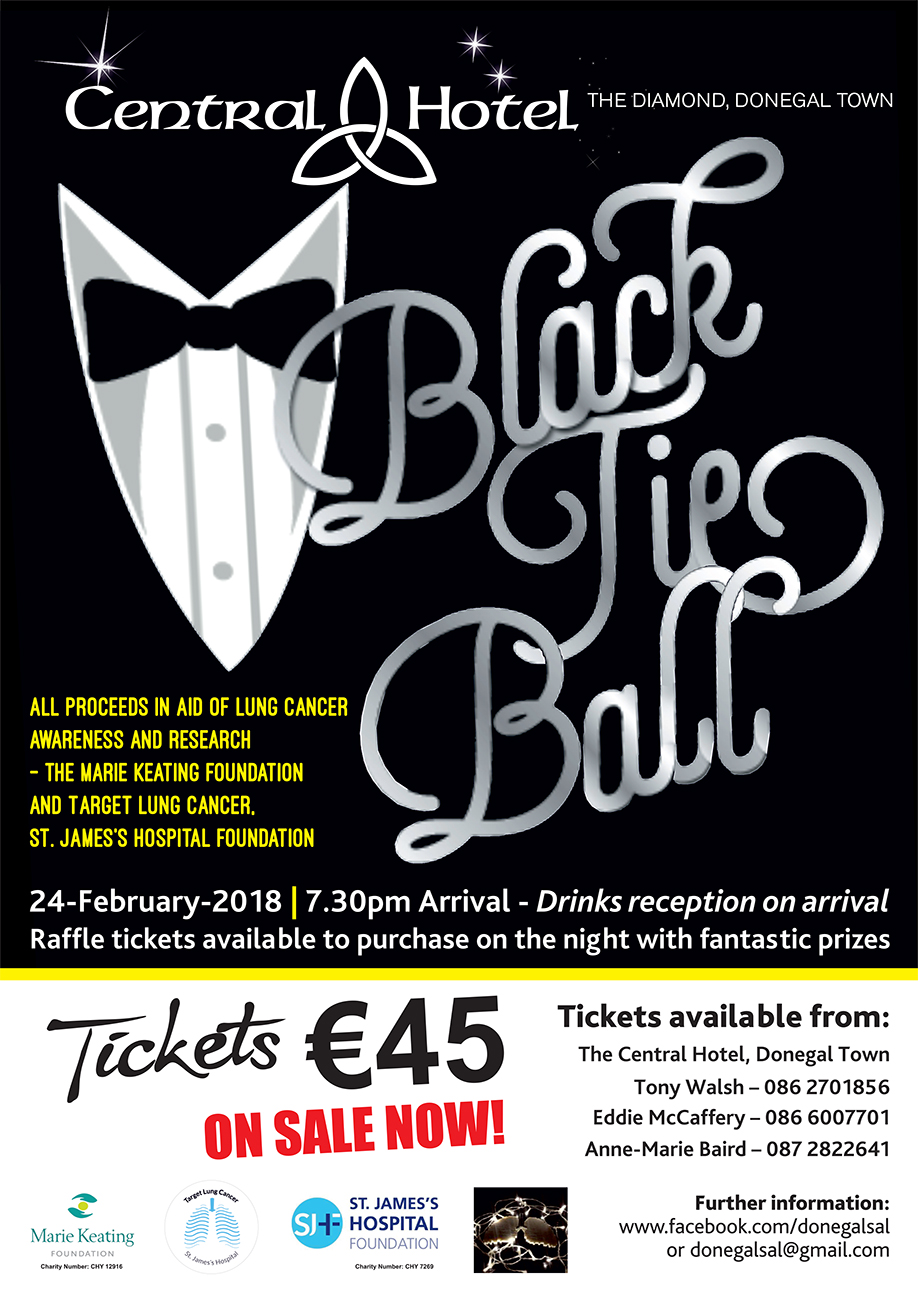 For further information on lung cancer and support available and to take the Online Lung Health Checker visit www.cancer.ie/lung.
Tags: