Daniel and Majella O'Donnell's breathtaking home renovations were revealed on tonight's episode of 'Room to Improve'.
Architect Dermot Bannon completely transformed the couple's large four-bed Kincasslagh home by introducing light and incorporating views of the spectacular landscape surrounding their house.
The episode documented the ups and downs of the "wee facelift" that had us chuckling at some moments, and wincing with tension the next.
Here's our top five moments from tonight's epsiode:
Daniel's insistence on having as many bathrooms as possible
Daniel was quite adamant to have as many bathrooms as possible in the house. Originally he wanted to split the upstairs Jack and Jill bathroom in two, as he explained that "Jack doesn't always want to meet Jill" in the bathroom! Daniel could barely contain his excitement before Dermot pitched the initial plans to the couple, excitedly clapping and saying "time to see the wall going up in that bathroom!"
When informed that every single room will definitely have an en suite, Daniel's face lit up and he whispered "imagine."
"I think Daniel will always like one more bathroom," Dermot chuckled.
That painful budget scene
As with every Room to Improve episode, we were presented with the obligatory "woops, we've gone two times over the budget" scene. Originally Dermot presented a plan coming in just under the couple's €200,000 budget that both parties were happy with.
However, when Dermot and quantity surveyor Lisa O'Brien showed Daniel and Majella a second plan, the country music star was understandably quite taken aback when they estimated the total cost would leave the couple between €340,000 and €395,000 out of pocket.
When Dermot said that they'd keep chipping away at the plans to find a middle ground, Daniel quipped "you'd need some chisel and hammer to get this back to something I'd like." Oh my.
Majella and Dermot's trip to Owey
To help inspire their plans for the house, Majella took Dermot to her "little cosey retreat" on Owey Island.
The island is special to the couple as it's where Daniel's mother Julia was raised. Majella says that the simplicity of the idyllic cottage, which has no running water or electricity, made her realise that "there's very little you need to be comfortable."
Majella and Dermot then enjoyed a quick waltz around her living room to a vintage record-player.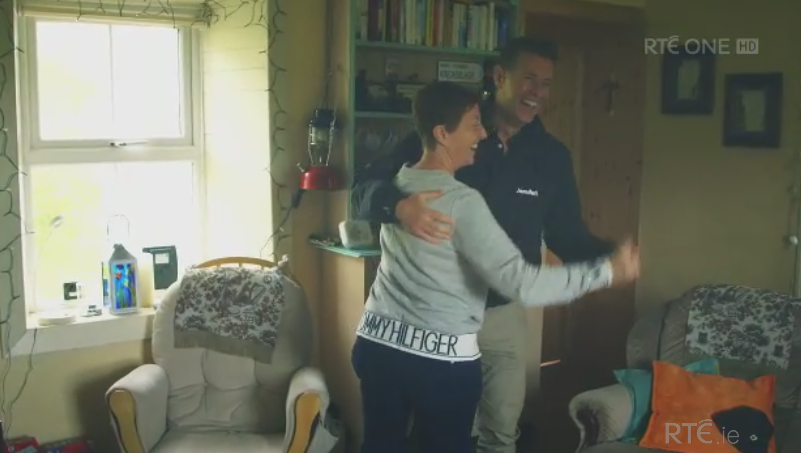 The secret door fiasco
Daniel didn't quite get where Dermot was coming from when he suggested fitting a 'secret door' in one of the living areas. Dermot hoped that a door could be disguised long an 'installation' to make the room feel bigger – Daniel however was having none of it.
"You can't disguise a door that's going to open maybe ten times a day. Whether it's a secret or whether it's a door, it's still a door," Daniel said.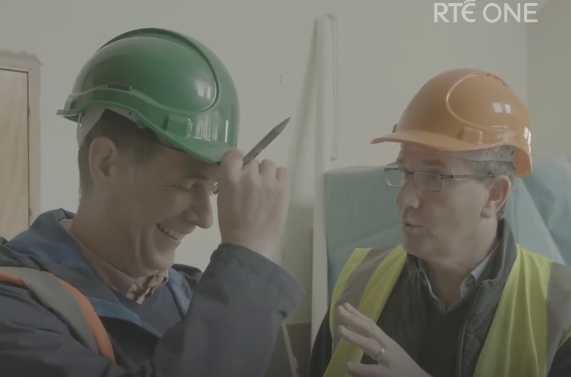 "It's only a secret if nobody knows about it… go through that secret door there that everybody knows about," he laughed.
The big reveal
Daniel and Majella were absolutely over the moon with their finished house, with Majella saying: "I can't even put into words how I feel about the house now… it's more than I could have wished for."
After five months of work and €310,000 spent, the couple's house has been transformed into a breathtaking home.
"I can't believe it's my house… I can't believe I live here," Majella said.
The episode finished with a rendition of "Las Vegas in the Hills of Donegal".
We're certain this will be one of the most memorable "homes of Donegal" yet!
To check out how Twitter reacted to Daniel and Majella's episode of Room to Improve, head over to our sister site DonegalWoman.ie.
Twitter Reacts: Top 10 tweets about Daniel and Majella on Room to Improve
Tags: