The male grooming experts at Mavericks Traditional Barbershop Letterkenny talk about the tools and tricks you need to give yourself the best shave:
Something the Mavericks have been focusing on lately is to further improve the experience of our Luxury Hot Towel Shave! If we do say so ourselves, it is something every man should experience, we have men who come in every single week for a Luxury Hot Towel Shave. Yes, the finish is second to none, but the experience is what it is all about. It is a half hour of complete relaxation and serenity!
So if you what to experience a more traditional shave in your own home what do you need?
Not all products or techniques work the same for everyone. Pick virtually any ingredient used and you'll find some people that love it, and some people that hate it. So experiment, but experiment with good quality products. Spend the money to invest in decent tools. It doesn't have to be the most expensive…  what's important is that they are GREAT quality.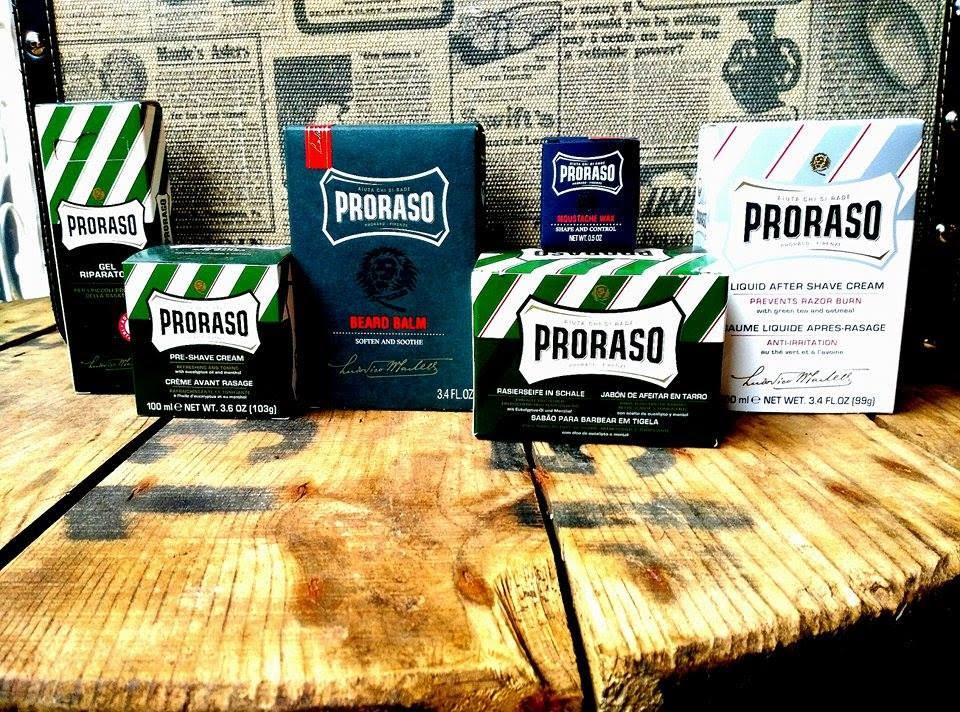 Razor:- if you want to try the complete traditional experience using a cut-throat razor, then go for it, we recommend it! But please make sure you know what you're doing, they are dangerous, even just ask your barber for pointers on how to use it, they will only be delighted to talk to you about it (that's if they know how to use it!)
Brush:- There's always an argument… natural versus synthetic. You can find great brushes of both types, so this is where you experiment and find what works for you. I personally like synthetic while the rest of the Mavericks like badger and boar hair, it's just what works for you!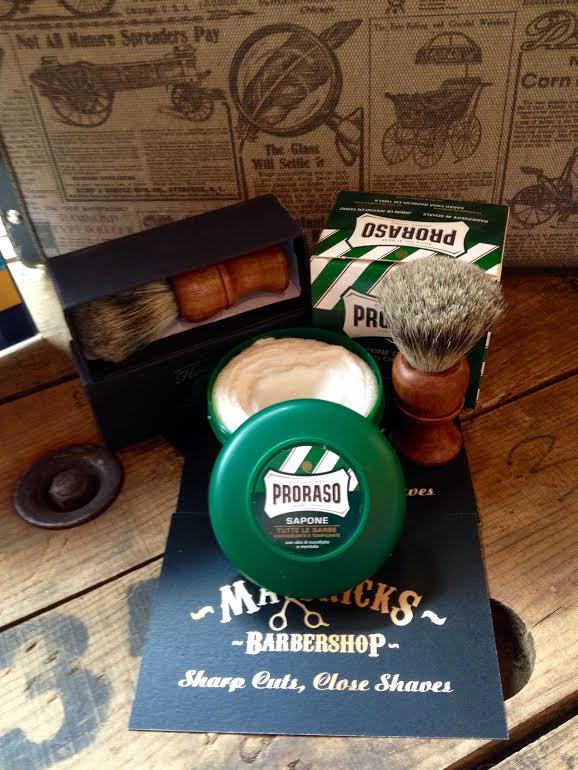 Soap:- A traditional shave does not come in a can. Will it work? Sure. But is it the best? Absolutely not. Next, you'll say '€12 for a shaving soap'?! But these things are concentrated and dehydrated and will last 4 -5 times longer than a typical can of foam or gel! Again when it comes to quality, if you get the right one there is no comparison.
You can get these products in any good pharmacy, but if you are struggling to find a good range, Mavericks have one of the largest ranges of shaving and beard products in the north-west. All products are premium trade products, we only use the best, recommend the best and sell the best…
Call in store at Lower Main Street Letterkenny, you can also follow us on Facebook on www.facebook.com/Maverick-Traditional-Barbershop-1544230652533677
Tags: