Conor Mc Eniff, an International Hospitality Management student at Dublin Institute of Technology (DIT) has just won the coveted EMCup in Maastricht, The Netherlands.
The prestigious Mise en Place Cup, in its 10th year, attracts competitors from the finest hotel schools around Europe.
This is the first year an Irish team has won the prize and is the most prestigious international award to ever come to the college.
The students beat off stiff competition eventually taking first prize followed by Escola Universitària de Turisme i Direcció Hotelera – Universitat Autònoma de Barcelona (UAB) – Spain, and Les Roches Global Hospitality Education – Switzerland, who finished third.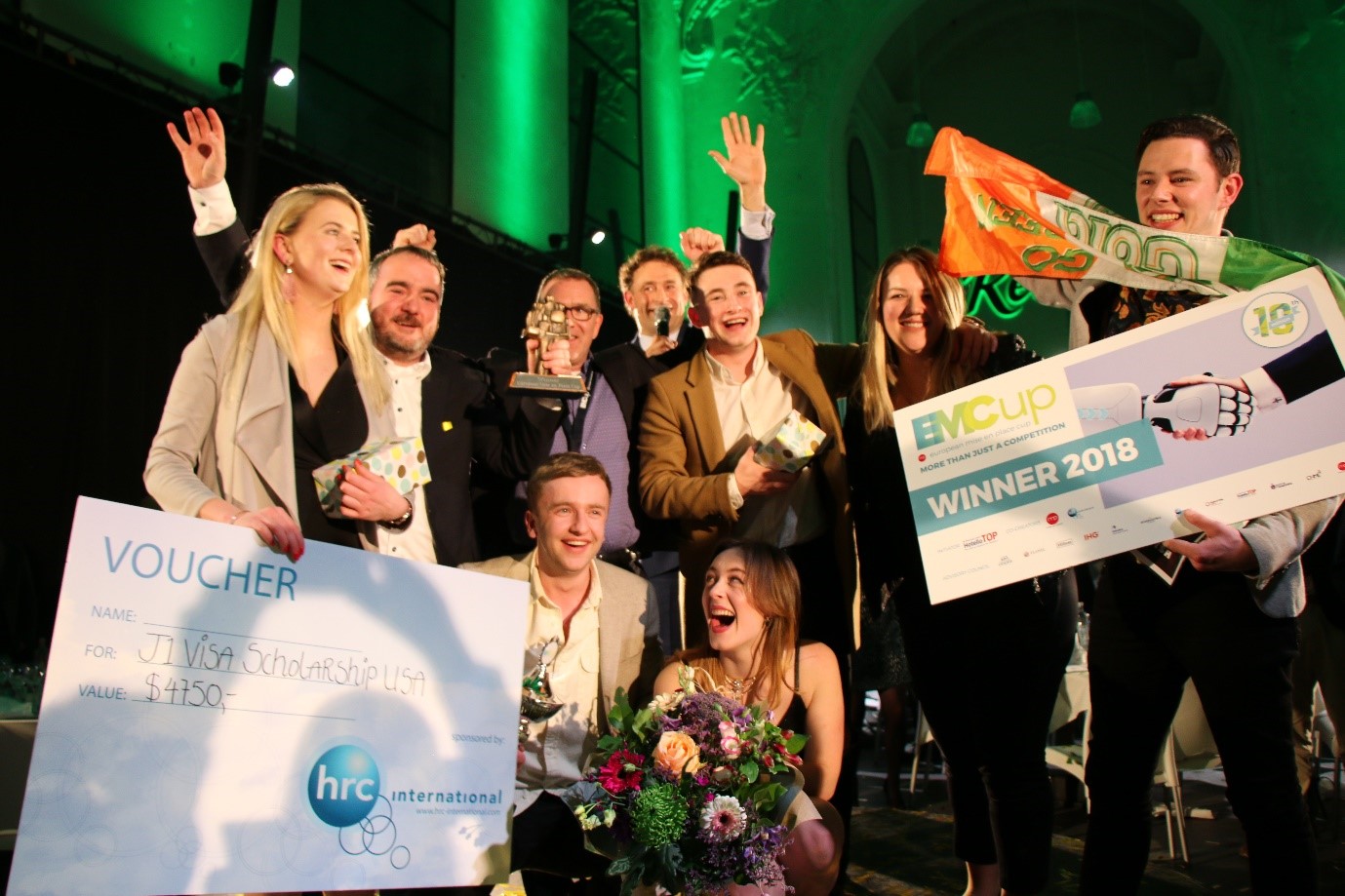 This year 33 reputable international Hotel Management Schools from 16 countries participated. Adjudication was by a business jury consisting of more than 70 hospitality professionals from 40 countries.
The theme, "High Touch vs High Tech", required the competitors to focus on the question: How to use technology in the hospitality industry without losing the human touch?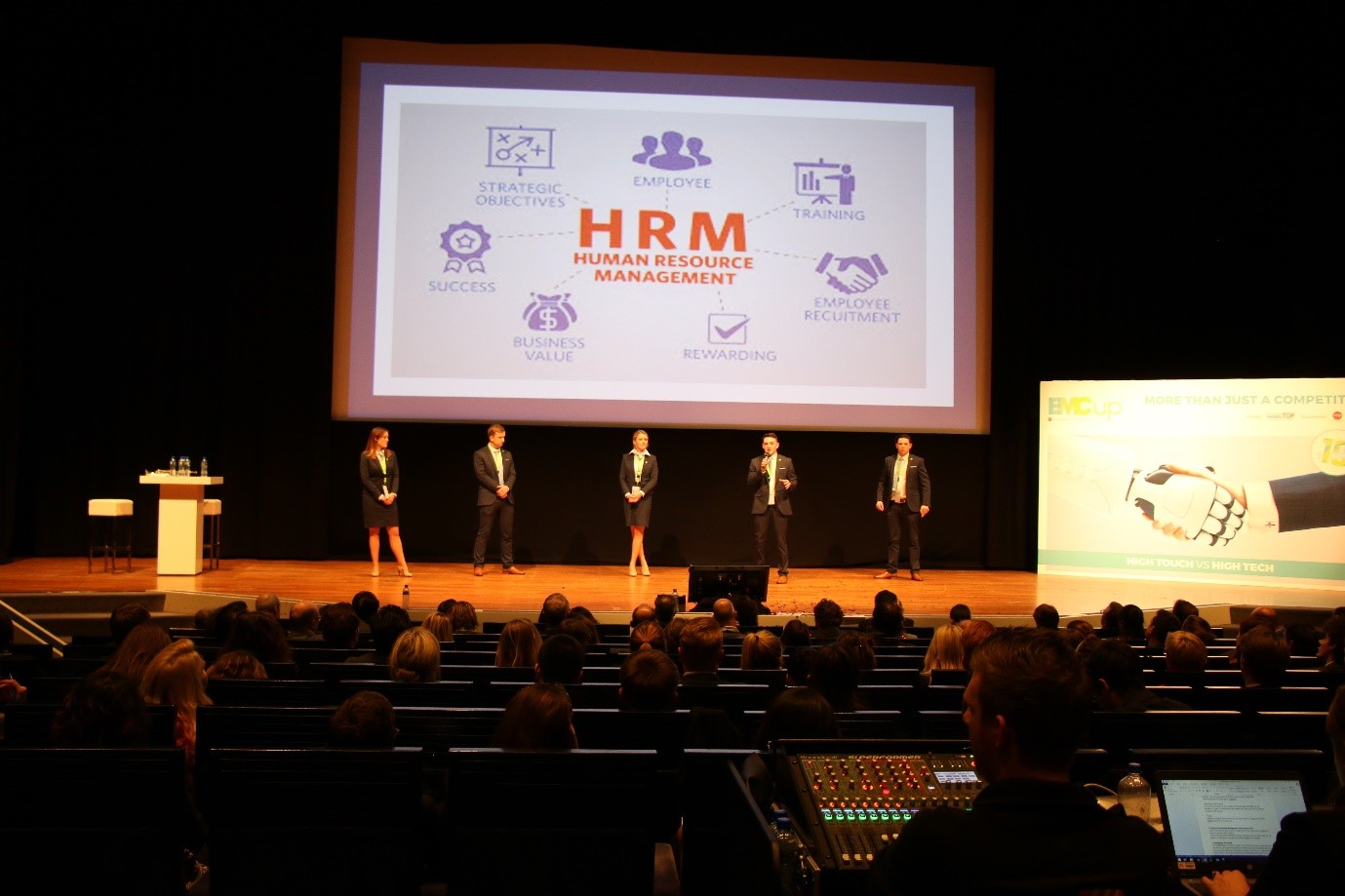 The DIT team, tutored by Clem Ryan and Dr John Ryan, and captained by Joy Godkin O Brien from Arklow, Co. Wicklow, and made up of Aoife McPadden from Leixlip, Co. Kildare; Josh Finegan from Dunshauglin, Co. Meath; Conor McEniff from Letterkenny, Co. Donegal, and Gavin Doran from Swords, Co. Dublin scored top marks leading the field from the start of the two-day competition.
The team claimed the top spot and swooped a J1 Visa Scholarship to the value of $5000 alongside numerous other personal prizes.
The team, one of the most professionally presented, wore business suits provided by Barry McCabe of Uniformal, the leading provider of uniforms to the Irish hospitality industry. Barry was delighted to kit out the students and reminded them of his business mission of 'dress for success' before sending them off to Maastricht.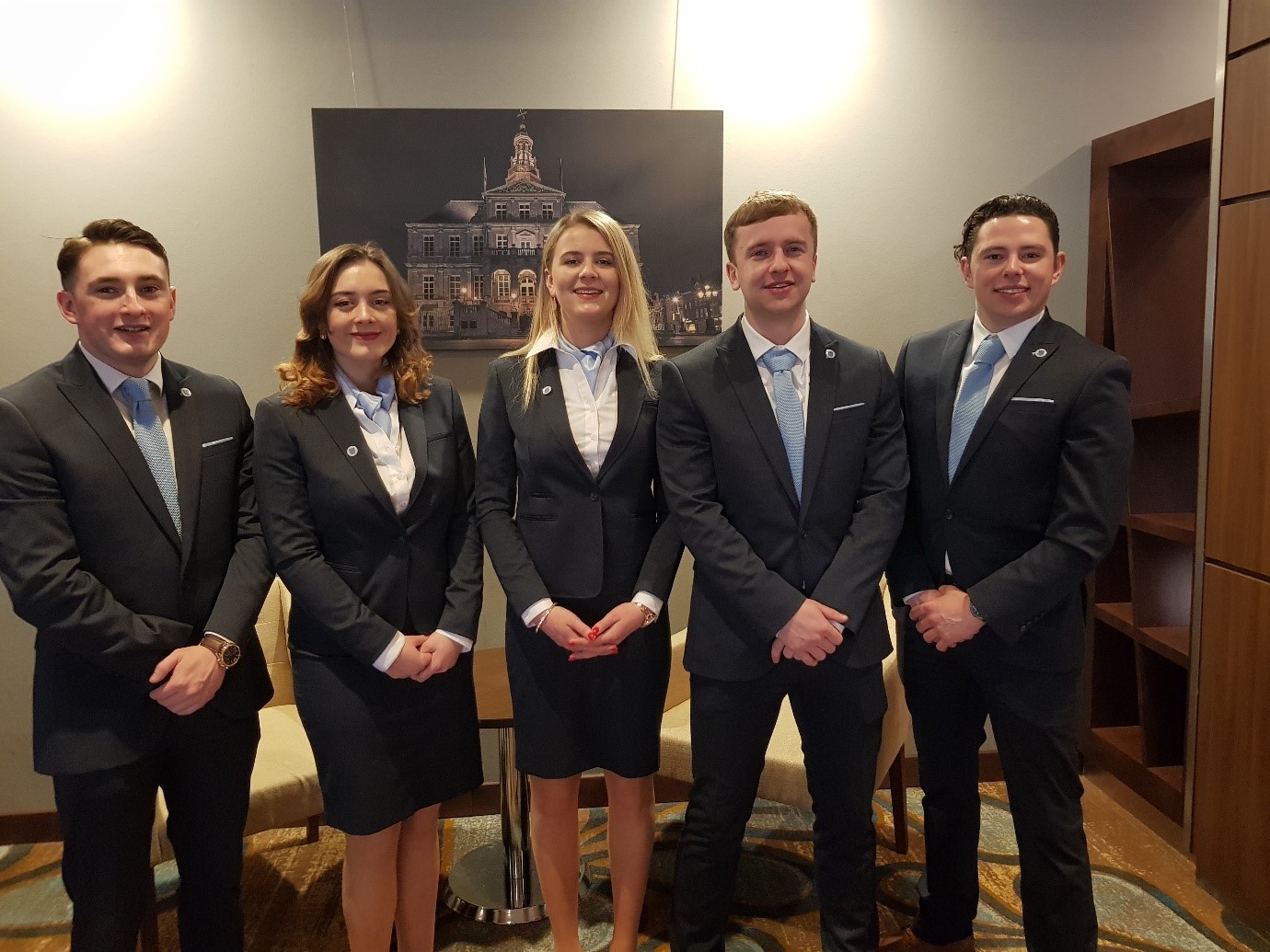 Tags: