Manufacturing businesses will take centre stage during one of the key events for Local Enterprise Week 2018 when they are featured on screen and in print in "Donegal – We Make Things," a celebration of manufacturing in the county.
Joe Bonnar Metalcraft, Letterkenny; MacBride Brothers Joinery from Convoy; O'Donnell's Bakery from Laghy; Welditz from Carndonagh; Silver Strand Rope Works from Moville and Diorite from Buncrana will feature at the event in Buncrana Cinema on Monday 5th March.
Their stories will be told on screen in "Donegal – We Make Things" at an event hosted by broadcaster Anton Savage that will also see the launch of a book of the same name that charts their stories.
According to Head of Enterprise, Michael Tunney, Monday evening's film and book launch is a real celebration and example of businesses who refuse to be average, who refuse to be held back by how others perceive living in Donegal to be.
"This is truly a celebration of the fact that manufacturing is not only possible – but is truly alive and well in Donegal," he said.
Indeed, Mr Tunney urged anyone in business in Donegal to come along to the event and be inspired by the stories of the local businesses.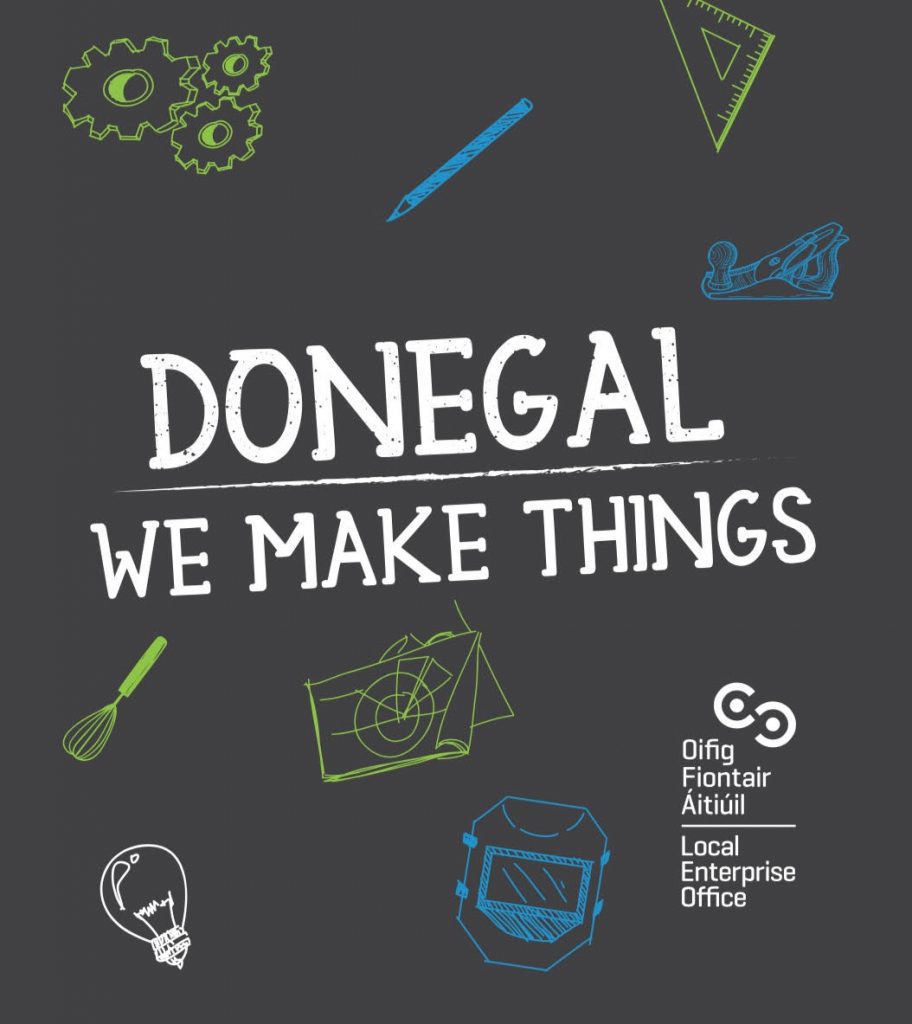 "Sometimes when we are close to something we take it for granted. We forget to take a step back, admire and laud our achievements and acknowledge the rich tapestry of our local communities and economy. In "Donegal – We Make Things" we wanted to take a little time out and acknowledge just a few of our local businesses who create employment for their local communities by making things.
These are honest stories told as only those who have lived them can tell. They speak of family, of community, of patience, of learning, of ambition and of passion. The promoters are ordinary folk doing ordinary stuff but doing it wonderfully well. I am certain that these stories will not only be admired by anyone in business, but will also help inspire further success."
Monday night's event is just one of many in an exciting line up that stretches across the county over the course of the week and the Head of Enterprise said they were delighted to once again to have some fantastic local, national and international speakers bringing their expertise and experience to the county.
"The week gets off to a great start in Solis Lough Eske on Monday morning with the story of another local business, Donagh Kelly of KN Group – who has built up not just a national, but an international business.
"We are certain that there will be terrific learning and networking opportunities for businesses every day and I would urge them to make the most of the opportunity," he added.
There are events to pick from at locations right around Donegal and all are free to attend.
To book events, log on to www.localenterprise.ie/donegal or send an e.mail to patricia.clarke@leo.donegalcoco.ie or phone 0749160735.
Local Enterprise Office Donegal is supported through co-funding from the Irish Government and the European Regional Development Fund 2014 – 2020.