Loreto Milford made history as the first and only school in Donegal to host a scifest@school event this yearon February 28th . They were delighted to be the pioneers for this local science fair.
SciFest is a series of one day science fairs, funded primarily by Science Foundation Ireland, Intel and Boston Scientific. It is also supported by a number of other companies and organisations.
SciFest@School is where a second-level school hosts their own in-house SciFest science fair. SciFest@School was introduced in 2011 and there has been strong demand from schools to participate. 
The judges in Loreto Milford were;  Noel Cunningham, Gabrielle McMonagle, Jolene Barton from Boots pharmacy, Mark Summers from Randox laboratories, Dr Joanne Gallagher from LYIT, Laura McGonigle from AIB, Lucia McCauley from Bank of Ireland, Marian Roberts from Enterprise Ireland, Dr. Joe Ferry from Donegal County Council laboratories and George Porter, CFO of Scifest Ltd.
The Happy Camper Glenveagh was also on hand to provide refreshments for those involved.
25 projects were exhibited for the judges, who then decided on five to progress to the regional event in LYIT on 11th May. Students did not make it easy on the judges, who took over 90 minutes to reach a final verdict and had to give special consideration awards to a further four projects.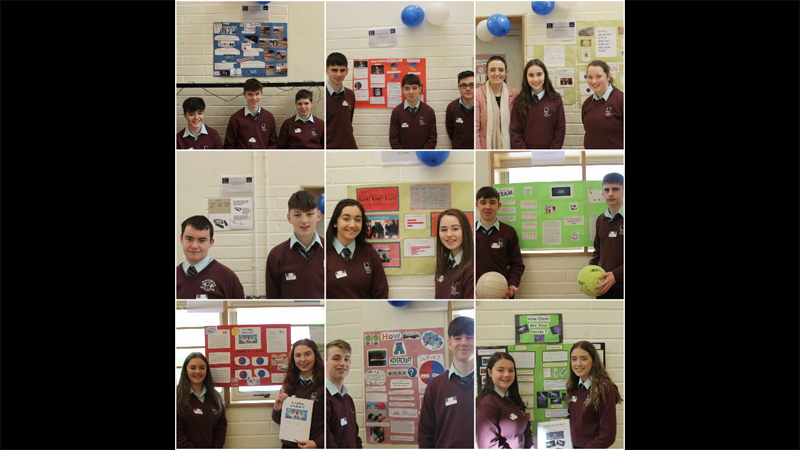 The feedback from the judges for the day included;
"It was great to see the enthusiasm and the amount of work the students had put into their projects" Mark Summers, Randox
"Great to recognise the hard work of all of the students in transition year" Gabrielle McMonagle
"A pleasure to be part of the day and amazed at the standard of the projects from the students" Dr Joe Ferry, Donegal Co. Council
"A most impressive school, talented beautifully presented and mannerly young people. Enthusiasm and passion in abundance." Noel Cunningham
Prizes for the day were sponsored by Bank of Ireland and Scifest.
Special consideration was given to;
Hand Hygiene by Rionnach Giles and Shannon Doherty
Are you a supertaster? by Mark Gallagher, Darragh Sweeney, Ciaran McDevitt and Connor Coll.
Does Urge resistance increase with age? By Jenifer Burns, Chloe Moore and Caoimhe Roche
The effects of fluoridation and/or energy drinks on teenagers of Donegal. By Lauren McMahon, Eve Kelly and Eva Mahon
Those chosen to progress to the regional final are;
5th place – Optical illusion, opt in or opt out? by Adam Grady, Duyen Jones and Anthony O'Conner
4th place – Is smiling contagious? by Alanna Toye and Grainne Russell
3rd place – Should Stem Cells be Banned by Emma McNutt
2nd place – How dirty is it? by Aisling Irwin and Lara Barrett
1st place – Microplastics Macroproblem by Alannah Ferry and Jennifer McGrory
The transition year students, together with their teachers would like to express their gratitude to all of the judges and parents who gave up their time on the day to come and support the projects.
Tags: