This week, the male grooming experts at Mavericks Traditional Barbershop Letterkenny explain the answer to a common question – what is the difference between beard oil and beard balm?
It's a question we get asked a lot in Mavericks. It can be answered, but which one you should use is a decision bested suited to the man himself and simply which one he like the best.
First of all what is the difference:
Beard balms contain ingredients such as shea butter and beeswax which give them more substance and a solid form. However when you are applying it and rub it between the palms of your hands the heat and friction turns it into an oil.
Since balms contain these ingredients they have an ability to tame a beard. This is useful if it is a long beard, in our opinion it is a negligible point for a short or stubble beard.
Beard balms maybe a small bit more expensive. However, generally there is substantially more in the tin and it will last you a lot longer than a beard oil, therefore making it better value.
Beard oil is easier to work into the root and the man's face, which is essential in achieving the complete healthy beard and avoiding the dreaded beardruff.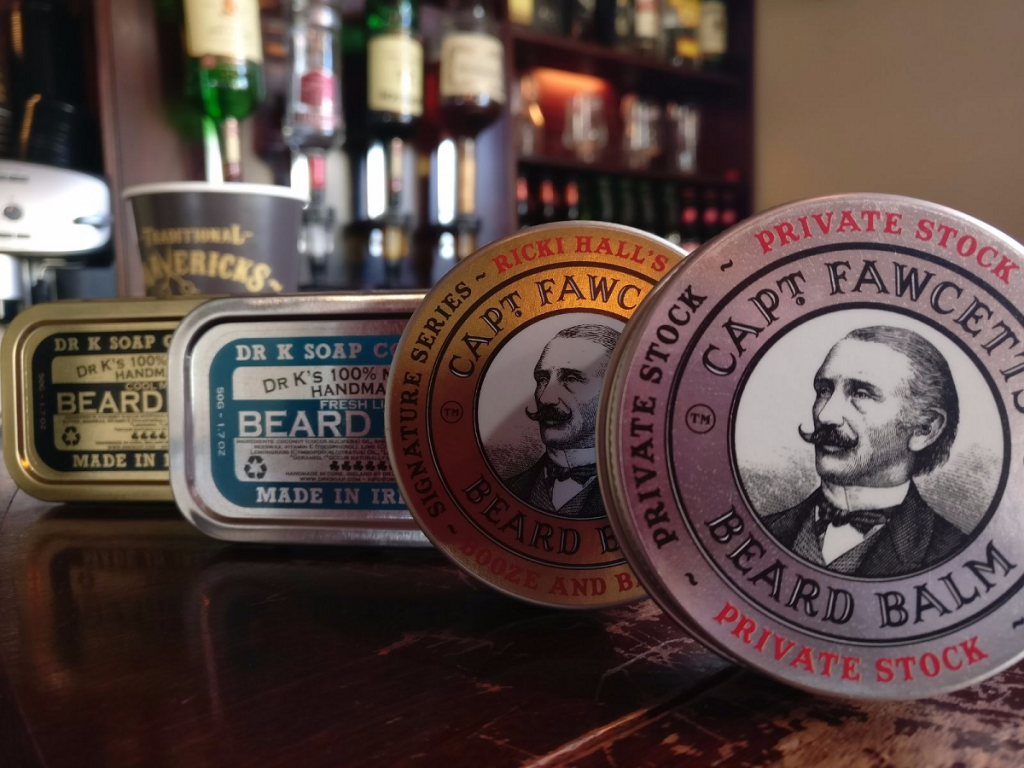 What is the same:
All good quality balms and oils will contain some form of a natural oil such as jojoba, argan, sweet almond, grapeseed. These all have terrific hydrating/moisturizing abilities for your skin and hair follicles and it will be the main ingredient.
Regardless if you use balm or oil, you must apply it daily for optimum results. You actually use very little, but it must be regular.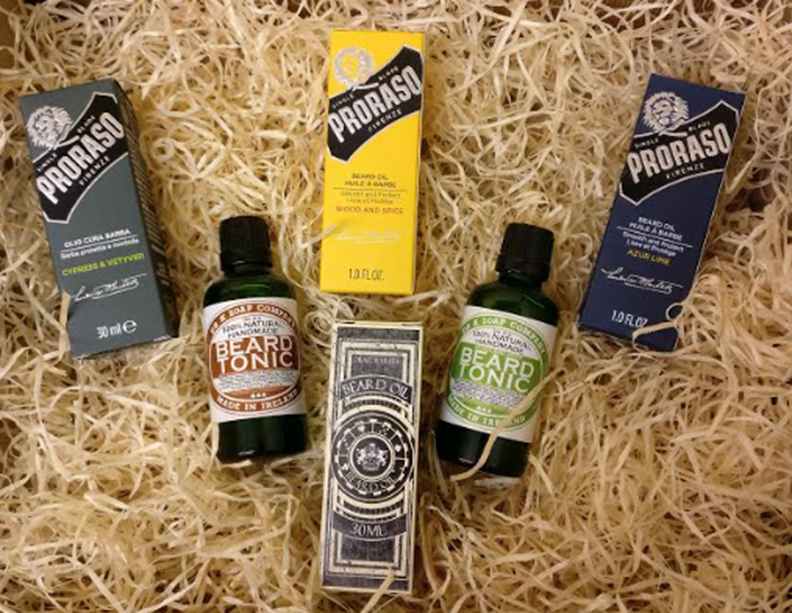 Short Beard – For shorter beards it may be better to go for beard oil.
Long Beard – If you have longer facial hair anything over 4cm it may become necessary to tame the beast a bit. The fullness and malleability of the beard is greatly improved with beard balm.
Shine – If you prefer your beard to feel light and look shiny, beard oil is the ideal option for you.
Beard balm works best if you pair it with a great beard brush. This will help you shape the beard up even better and help you tame unruly hairs in your beard.
Can I use both of them?
I certainly didn't tell you to choose between beard oil and beard balm. The fact that these two products have their differences and similarities, this doesn't stop you from using both of them. You can easily include both in your beard care routine. Even at the same time. The Mavericks, the ones that have decent beards (you know who I'm talking about… No, not Ronan or Noel) often apply Prorasso beard oil and comb it right into the roots, then tame and hold the shape of the beard with a touch of Capt. Fawcett's beard balm for the ultimate treatment and look.
With over 20 different beard balms, oils and soaps, Mavericks has one of the best ranges of beard products in the country. If you're a bearded hipster, sporting a bit of stubble or the proud owner of the ultimate woodsman beard, feel free to come in and browse our range of the top beard products available to man, not to mention bespoke beard trimming!!!
Call into us at Mavericks Traditional Barbershop on lower Main Street Letterkenny.
You can also check us out on Facebook (www.facebook.com/Maverickstraditionalbarbershop) and follow us on Instagram (maverickstraditionalbarbershop) or Twitter www.twitter.com/mavericksbaber 
Tags: