Details of the annual North West 10k were announced last night in Letterkenny with Diabetes Donegal and Breast Centre North West the chosen charities form this year's event.
To date, the race has raised more than €750,000 for needy charities across the county during its lifetime.
Once again both Donegal Daily and Brian McCormack Sports are the main sponsors of the event which takes place on Sunday, May 6th.
In a change from previous events, ALL finishers will receive both a medallion and a race t-shirt this year.
The course remains the same as last year which means there will be no longer that dreaded steep hill at Gortlee (Church of the Irish Martyrs).
Chairman of the race committee, Neil Martin, thanked all those for their support and help in organising the event.
A total of 14 charities applied to be one of two main charities to benefit from this year's race.
Mr Martin said "We have well over one hundred volunteers on the day and without them, this event would simply not be possible.
"That includes the Gardai, stewarts and everyone who does their bit on the day to ensure the event goes off without a hitch.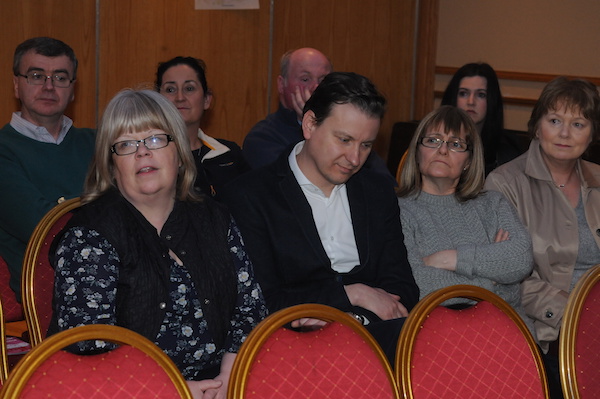 "I would like to thank everyone for their help and I would like to wish these two very worthy the best of luck in raising as much finding as they can."
Both chairman of Donegal County Councillor, Gerry McMonagle and Mayor of Letterkenny, Cllr Jimmy Kavanagh, were present at the launch and also wished all those well in the event.
Members of both charities spoke about their group and how appreciative they were of being given the opportunity to raise funding.
Tags: