Have you ever wondered how to BRAND YOU?
It can be a difficult one but Emma has the answers. Find out what makes you unique, proactive and amazing with Emma Boylan from Outside the Box!
If you are a business owner or an employee who is looking to create a personal brand that takes you to the top – this training is for you.
This training will help you discover what makes you unique provocative and amazing, and to find a way to harness that in your personal brand so that you can reach your goals.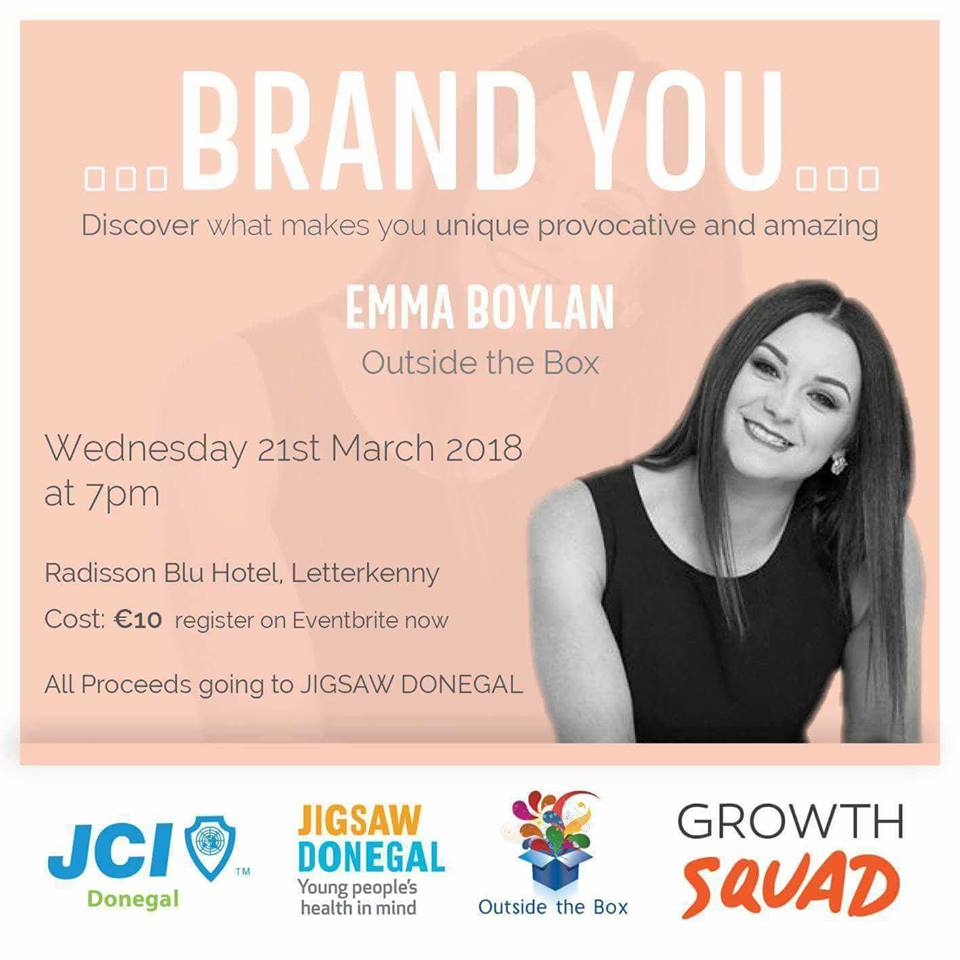 Emma helps small business owners, who struggle with marketing, fill their business with ideal clients and find a faster path to way more money by Standing out and NOT sounding the same as every other business. So they have massive breakthroughs in their profit and attract their ideal clients again and again.
Emma left her 9 to 5 job 4 years ago to fulfill her dream of starting her own business; when she saw that most marketing was all the same and that businesses were really struggling to attract the right clients and have a message that made them different.
Using her passion for creative content and background in psychology, Emma has helped 100's of businesses get crystal clear on their message, so they stand out get noticed and fill their businesses with clients in record time!
Booking essential as limited places, and it's only €10.00 per person.
As an extra bonus, all proceeds from this event go to Jigsaw Donegal. So make sure to join in at the Radisson Hotel Letterkenny on Wednesday 21st of March at 7pm.
To book your tickets, click here.
Brand You; Discover what makes you unique provocative and amazing.
Tags: