21-year-old student Kellyann Brogan wowed judges of this year's IFEX 2018 Student Culinarian of the Year Competition and scooped the top prize!
The cook-off took place at the Titanic Exhibition Centre in Belfast, where a panel of leading Irish chefs considered each student's culinary delights. The pressure was on for Kellyann as one of the judges was Michelin star celebrity chef Jean Christophe Novelli.
Currently in her third year of studying Culinary Arts at LYIT School of Tourism Killybegs, the Castlethird chef was helped by her commis chef, Noreen Donaghey, who is in her first year of studying Culinary Arts, and mentor and lecturer Gabriel McSharry.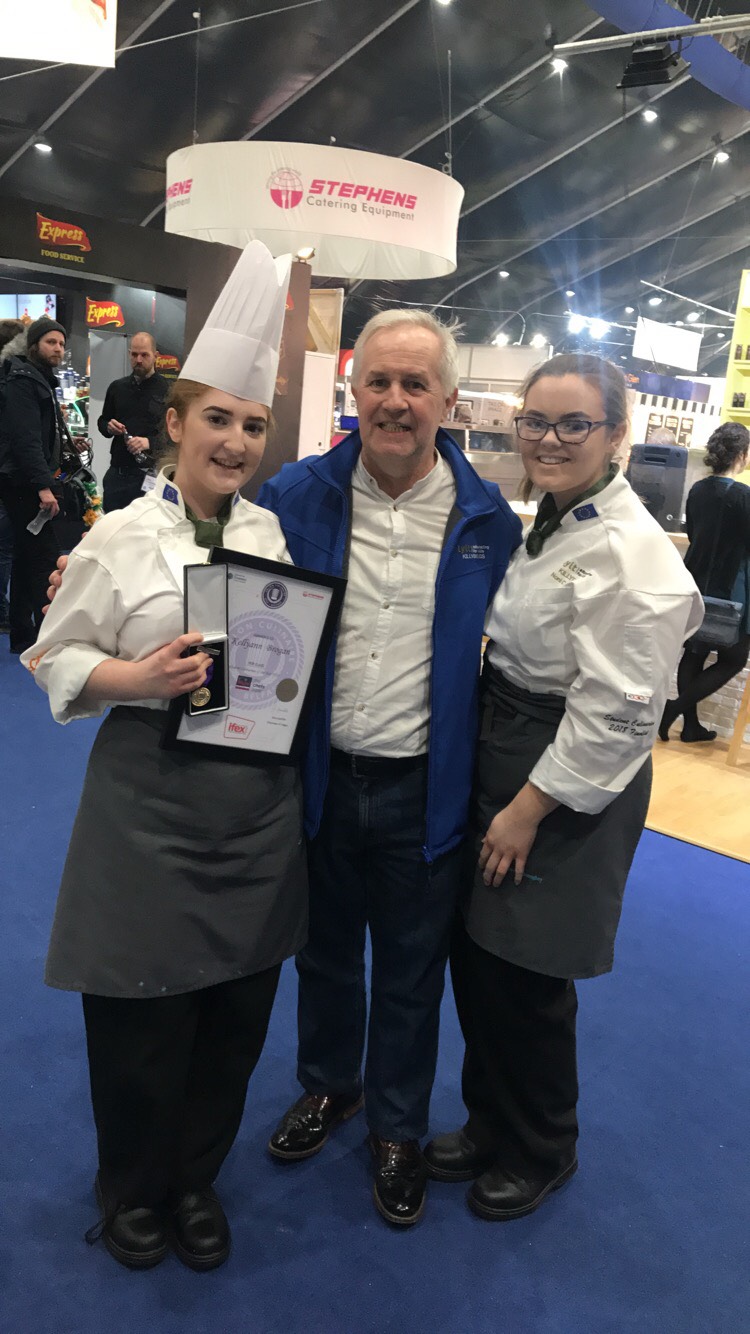 The international category was open to all chefs studying in a recognised culinary course.
Entries consisted of a 3 course menu to be prepared for 2 covers within a restrictive 2 hour period, highlighting local produce, sustainability as well as culinary skills.
Kellyann's mouthwatering winning menu included:
Starter: Kilkeel salmon with a prawn farce, langoustine, crispy skin, spinach and lime purée, tomato and fennel salsa, shellfish oil and a lemon foam.
Main course: Finbrouge venison loin, venison and wild mushroom bonbon, fondant potato, butternut purée, savoury cabbage, glazed carrot, turnip and beetroot, parsnip crisp with a natural jus.
Dessert: Poached Ballyholey Rhubarb, Duo of vanilla custards, rhubarb syrup, shortbread textures and a champagne ice-cream.
The hugely talented young chef is currently working at An Grianan Hotel. Sharing the good news of Kellyann's win on Facebook, a spokesperson for the hotel says: "We are absolutely delighted for her and so proud to have such talent with us at the An Grianan."
Well done Kellyann!
Tags: