The i.C.A.R.E. autism support centre in Inishowen have joined forced with Personal Trainer Garvin Walker to launch an inclusive new running programme.
i.C.A.R.E.  and Garvin Walker are happy to announce they will be starting a Beginner to 5k  from April 3rd. This will be a 6 week program. No running or fitness level required.
This is a great program for anyone who has ever wanted to learn to run.  With Garvin coaching you along, you will find this program to be a breath of fresh air while achieving a healthy and happy fitness routine.
Everyone is welcome to come on out to the centre and join fellow people who have the same goals.
Open registrations will be at the i.C.A.R.E. centre on Wednesday 21st and Tuesday 27th of March.
Cost: €40 for Adults  €20 for Young People ( 18 and under)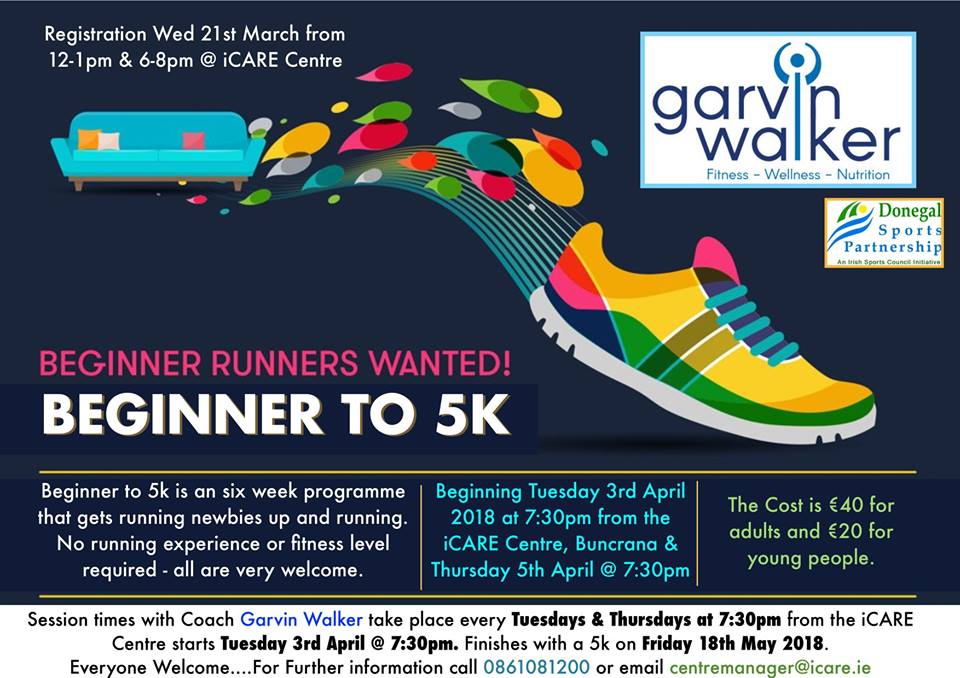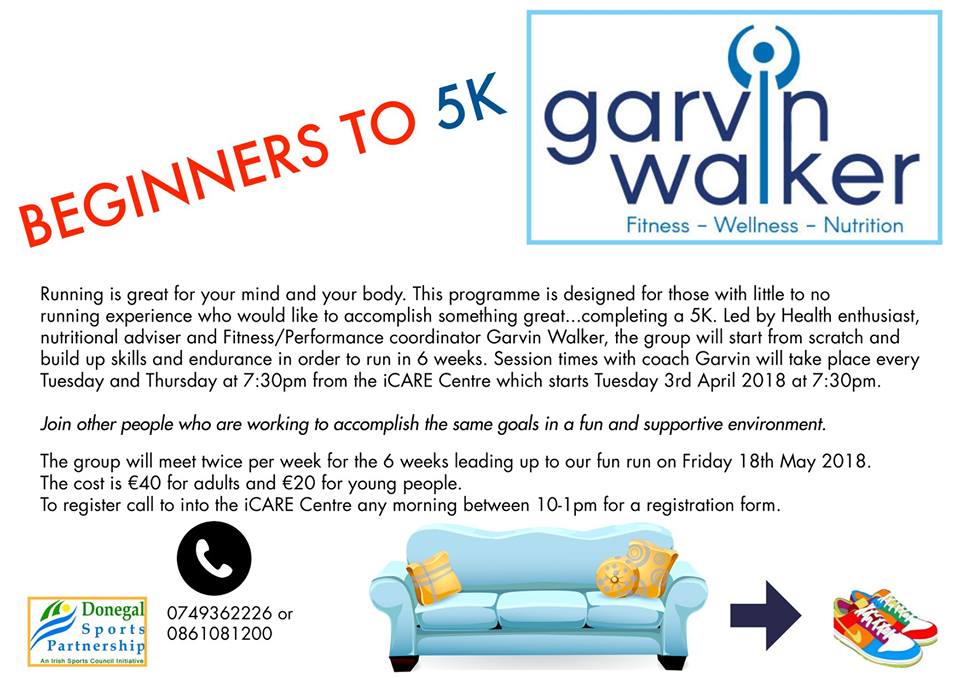 Tags: