Raphoe lost out to Portrane in the Irish Hockey Trophy semi-final yesterday.
Raphoe 0-2 Portrane 
The match started on an even basis with both teams looking to get a hold on the game. Portrane looked a bit more composed on the ball, as a few players for Raphoe look a bit nervous in the opening stages of the game. 
The game it's self was a very tight and physical encounter. Portrane created more of the chances in the first half, but the best chance in the early stages fell to Raphoe' s Keith Meehan, who hit the post after been given too much space in the Portrane circle.
Aside from this Raphoe played some great hockey in their own  three quarters of the pitch, however in the final quarter they really struggled to create any chances to worry the Portrane keeper. 
Portrane took the lead from a short corner which was switched to the right of the Raphoe goal in a well worked routine to place the ball into the left corner of the Raphoe net.
Portrane should have been down to ten men for the remainder of the match when one of their players hit out at Willie Kilpatrick after a crossing of legs on the half way line, lucky for the Portrane player the umpire missed the violent swing and only gave a yellow to the player.
The half ended 1 – 0 to the visitors.
Raphoe came out and worked the ball well across the pitch, trying to find gaps in the Portrane defence.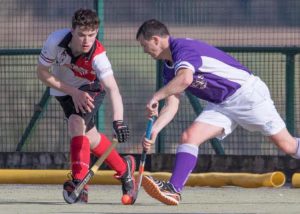 Raphoe had most of the possession in the second half and started to create a few chances. Two of the best fell to Ian McGonigle who found good space in the opposition circle but lacked the composure to connect with the ball and didn't trouble the Portrane keeper.
Raphoe became very stretched at the back and Portrane had a few good chances to double the lead, but thanks to tackles from Simon Goudie and the saves of Davy Moore, Raphoe remained 1 – 0 down. 
The game became attack vs defence with Portrane just hitting the ball up the pitch to their strikers and it finally paid off.
They scored a crashing reverse stick shot from a tight angle over Davy Moore's head to finish off the game. The shot itself was so well hit the umpire had to double check it actually went in.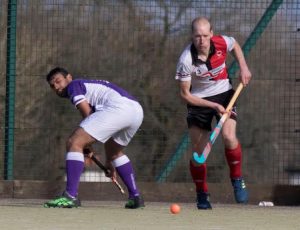 Portrane move on to the final to face Cork team Bandon.
Raphoe would like to wish both teams all the best in the Final.
Raphoe get back to the league as they travel to N.C.I.S on Saturday 31st.