The newly-formed Donegal Dyspraxia Support group will hold a public information evening this week in Inishowen.
Local parents, teachers, SNAs and health professionals are invited to attend the event on Wednesday 28th March 7-9pm in The Strand Hotel, Ballyliffin.
The information evening will hear from Harry Conway CEO of Dyspraxia Ireland and 17-year-old Sarah Ann, and teen from Dublin who will discuss Dyspraxia and anxiety.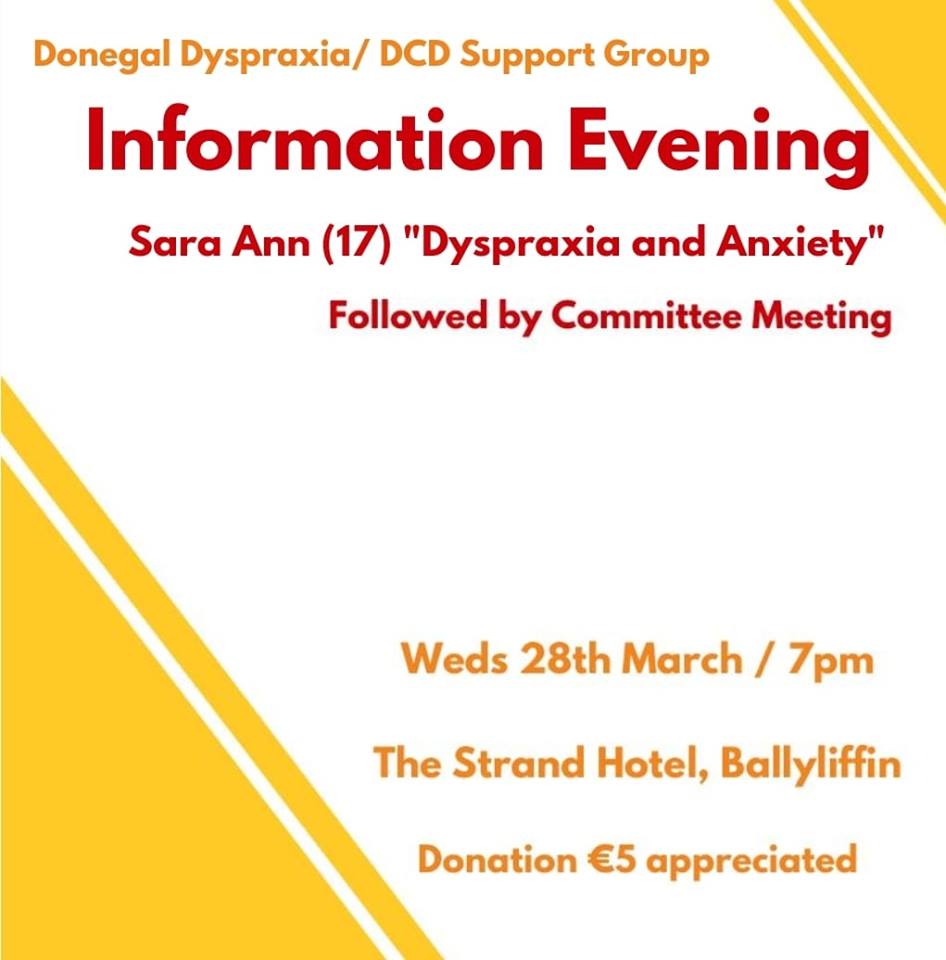 The evening is being organised by Carndonagh mother Alison Doherty, who seeks to develop a greater understanding of the disorder following her seven-year-old son's diagnosis.
Speaking to Donegal Woman last week, Alison said: "Ryan was diagnosed in October and when I explained to family and friends etc not many knew what I was talking about. That's when I thought, wait something needs to be done here, and that's how it started.
"I thought I cannot wait on someone else to contact Dyspraxia Ireland for me so I did it myself they are absolutely amazing."
Alison hopes to get Donegal on the map of Dyspraxia Ireland Support Groups, where there is a clear lack of groups in the North West. She hopes that this week's event and the new Facebook group can result in a supportive community being formed locally.
Dyspraxia is a Developmental Coordination Disorder affecting motor coordination in children and adults. The common disorder varies in every person, and can affect everyday life skills in education, work and employment.
Commonly known as the 'Clumsy Child Syndrome', Dyspraxia symptoms can include poor balance, poor fine and gross motor co-ordination, difficulty with exercise and problems with reading, writing and speech.
There is no cure for Dyspraxia/DCD, but occupational therapists, physiotherapists, and extra help at school can all assist children with coping or overcoming many of the difficulties they face.
The Donegal Dyspraxia meeting will be a unique opportunity for people to get information about the disorder and meet with Harry Conway, in the hope of creating further awareness and support across the entire region.
Check out the Donegal Dyspraxia Support Group on Facebook here For more information on Dyspraxia, visit www.dyspraxia.ie
Tags: