A leading Co Donegal aluminium company is seeking a marketing manager.
The North West Alumnimum Group is a well-known company based in Kilmacrennan.
The company is looking for a competent and enthusiastic Marketing Manager to be in charge of the organizations marketing ventures that work alongside a highly skilled graphic designer that will form their creative department.
This primarily involves developing and implementing strategies to strengthen the company's market presence.
The ideal candidate will be an experienced professional with a passion for the job, able to employ unique marketing techniques. He/She will be a skilled marketing strategist and able to drive creativity and enthusiasm in others. The goal is to increase the company's market share and maximize revenues in order to thrive against competitors.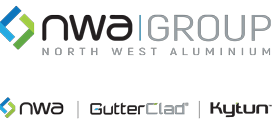 Key Responsibilities
• Develop strategies and tactics to get the word out about our company and drive qualified traffic inwards.
• Deploy successful marketing campaigns and own their implementation from ideation to execution.
• Engage with Technical department and compile detailed, informative and engaging Case Studies.
• Experiment with a variety of organic and paid acquisition channels – content creation, content curation, pay per click campaigns, event management, publicity, social media, lead generation campaigns, copywriting, performance analysis, and much more.
• Produce valuable and engaging content for our website and blog that attracts and converts our target groups.
• Build strategic relationships and partner with key industry players, agencies and vendors.
• Be in charge of marketing budget and allocate/ invest funds wisely.
• Direct and coordinate video and photography content and publishing.
• Measure and report performance of marketing campaigns, gain insight and assess against goals.
All applicants can email their CVs and application letters to daniel@nwa.ie
The closing date for applications is April 2nd.
Tags: