If you're looking for a fulfilling new career that can work around your lifestyle, have you considered training as a Reflexology Practitioner?
Whether you are new to the health industry or wish to add to your range of professional skills, then The Irish School of Reflexology has what you're looking for.
Our courses are:
> Easy to fit into your work schedule and run at weekends
> Based in an easily accessible location
> Fully accredited with the NRRI
> Designed to train professionals to start their own Reflexology business upon certification.
The Diploma consists of 150 hours of tutoring in the classroom and the 60 hours of practical work that the students must do at home.
The Diploma is part-time (one weekend per month; Saturday and Sunday) and will cover A&P, the theory of Reflexology, holistic approach, how to read the feet, practical work and much more.
At the end of the year, students will be awarded a Diploma in Traditional Foot Reflexology (recognised by all the major health insurance companies) and will be able to start their own practice.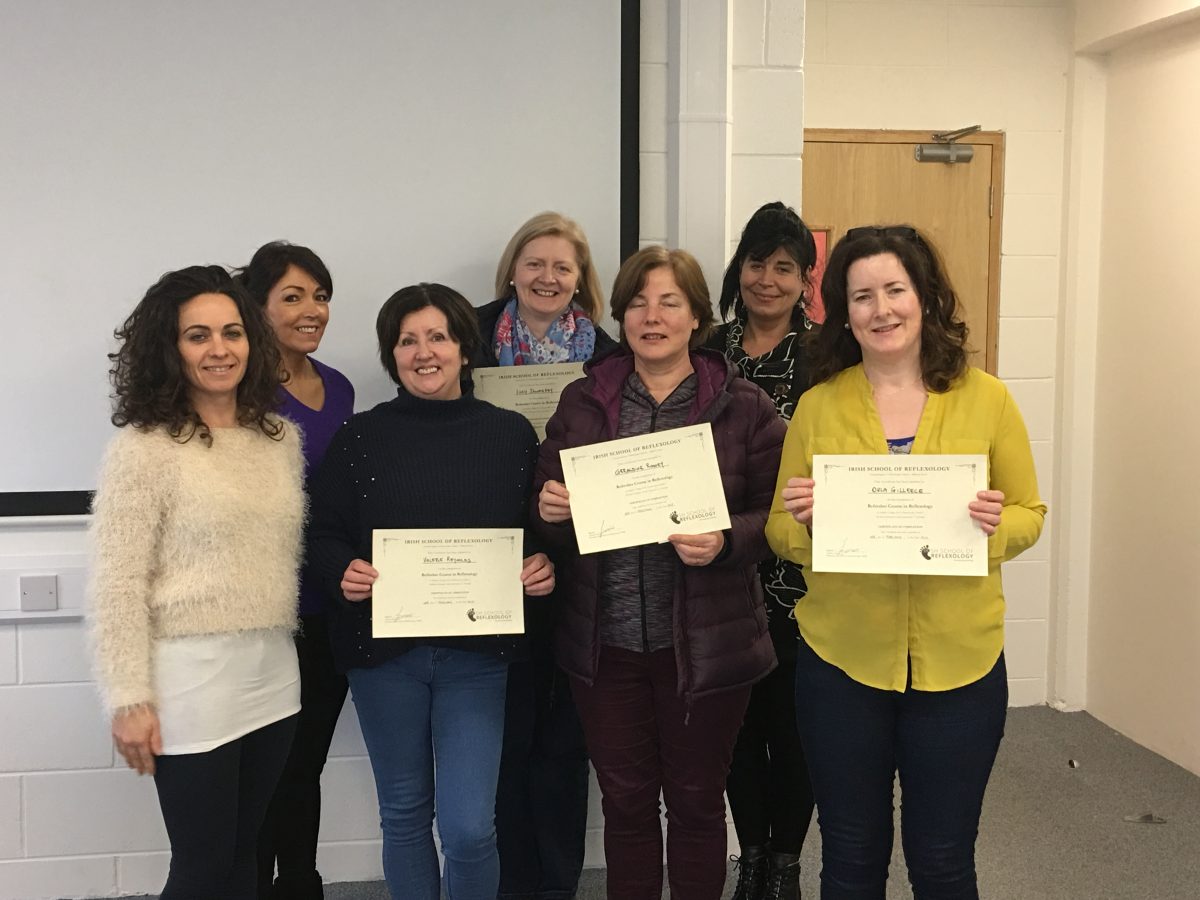 The new term is starting on the 8nd and 9th of September at the Base Enterprise Centre – Stranorlar, Co. Donegal. Enrolment is open now at www.irishschoolofreflexology.com
"The demand for Reflexology is growing," says Tatiana Grosso Lawless, Principal of the Irish School of Reflexology.
"More people are getting into Complementary and Holistic Therapies, because they start to understand that health is the results of a balanced life – mentally, physically, spiritual; and diet is important too.
"They start to understand that we cannot be healthy if one of these factors is missing. We cannot be physically healthy if our mental health is not there. Our patients find also they get more long-lasting results with the help of Reflexology and they came back because of that.
"At the Irish School of Reflexology, we provide professional training in traditional Reflexology that enables students to build their own successful practice or add to their existing healthcare practice.
"Helping others to heal is our mission and the priority in everything that we teach. We aim to offer our students a fulfilling learning experience and build confidence in their ability to help others.
"Our overall mission is to promote healing through the benefits of Reflexology."
The school is affiliated with the NRRI (National Register of Reflexologists Ireland) and fully accredited.
At the end of the year, students will be awarded a Diploma in Traditional Foot Reflexology and will be able to start to practice straight away.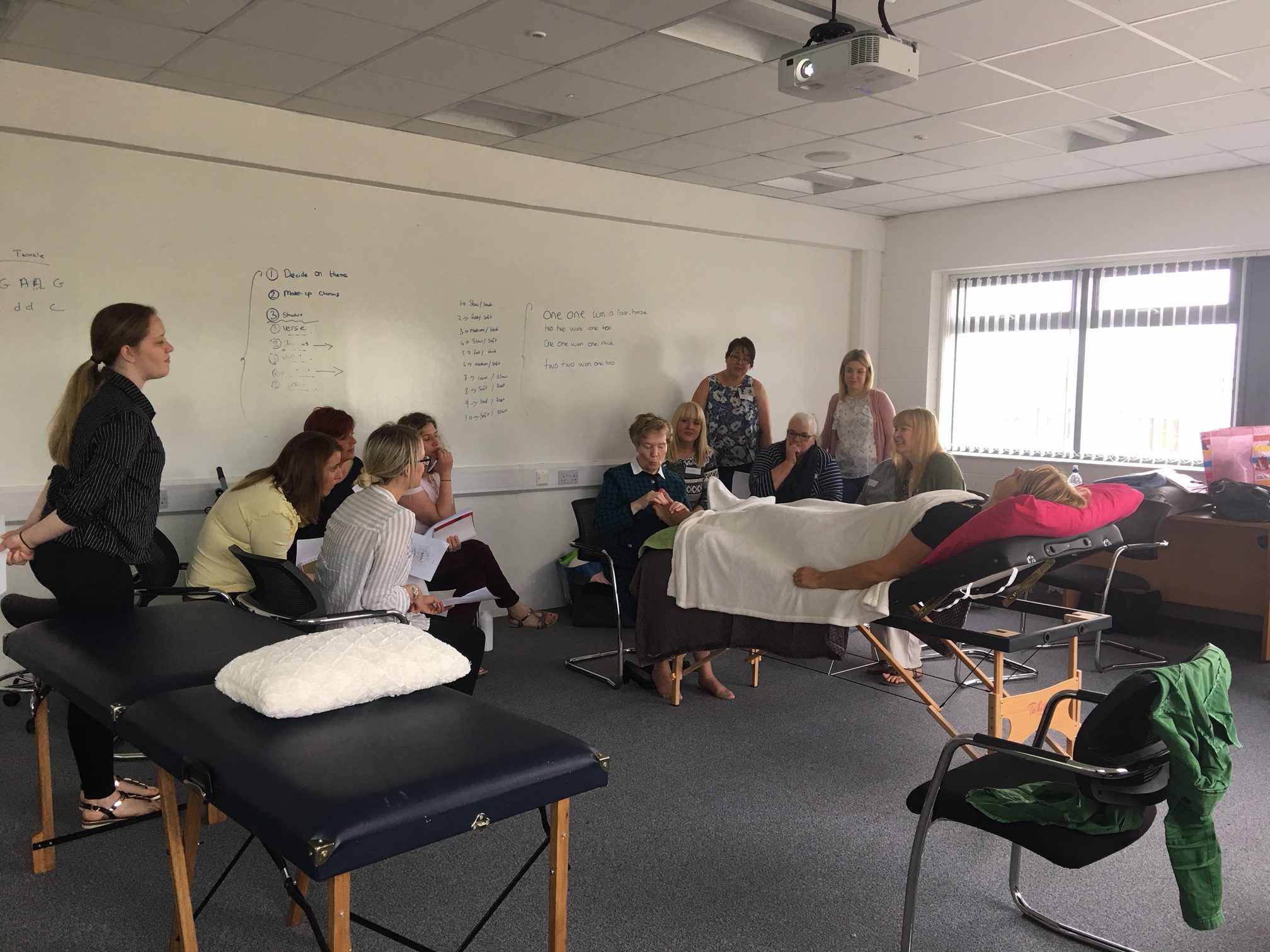 A student of the Irish School of Reflexology, who also works as a counsellor, says that studying reflexology has given her another way to support her clients.
"In my practice I would meet a lot of clients who find themselves experiencing anxiety on a daily basis. For these clients, they have found that talking therapy was a very scary place to be at first, and tried other options. The main trend I've noticed with them is that they all had tried reflexology, and found themselves enjoying the treatment, teaching them to relax and remove signs of sore heads, eye pressure, sore shoulders, back and leg tension etc.
"I find the course works very well for me, one weekend a month. The layout of the course is great with theory Saturday and reflexology practice Sunday. I have never had reflexology before, and not liking my feet being rubbed I am really enjoying the experience!"
She has also found that the skills she learns at the Irish School of Reflexology can be utilised at home, too.
"ISR has given me more tools to support clients but it has also taught me that it is really important to look after your own mental health and now I'm bringing it into the home where my husband and children are looking forward to me trying what I've learned on them, opening up communication.
"It's also amazing to see how we eat and drink affects our body and that is all shows on the feet. I find my diet is starting to improve as well as the whole family's. I'm enjoying the studying as my children are learning similar theories in Leaving Cert, so it is also opening up more discussions."
"I'm really enjoying the course and having it in Co Donegal is great for the county. It is lovely meeting new people and seeing everyone so excited in completing the course. Everyone is so helpful and I'm finding the notes a great help in studying. Thank you, Tatiana and Denise, for a wonderful course!"
For more information, visit the website www.irishschoolofreflexology.com
Or call Tatiana on 0862071065.
Sponsored post
Tags: