11-year-old Catherine Carroll from Hamilton, Massachusetts, was delighted to this week receive a reply to her message in a bottle.
On the 2nd of January 2017, Catherine and her older sister Una went to the seaside. While her sister swam in the frigid waters off Singing Beach, Catherine threw the bottle into the ocean.
Speaking to Donegal Daily, Catherine's dad Bob says that the sturdy vessel that carried Catherine's message across the Atlantic was a half wine bottle secured with a cork.
Eager to try out the typewriter that she had just received as a Christmas present, the letter described her family, her pets, and her interests.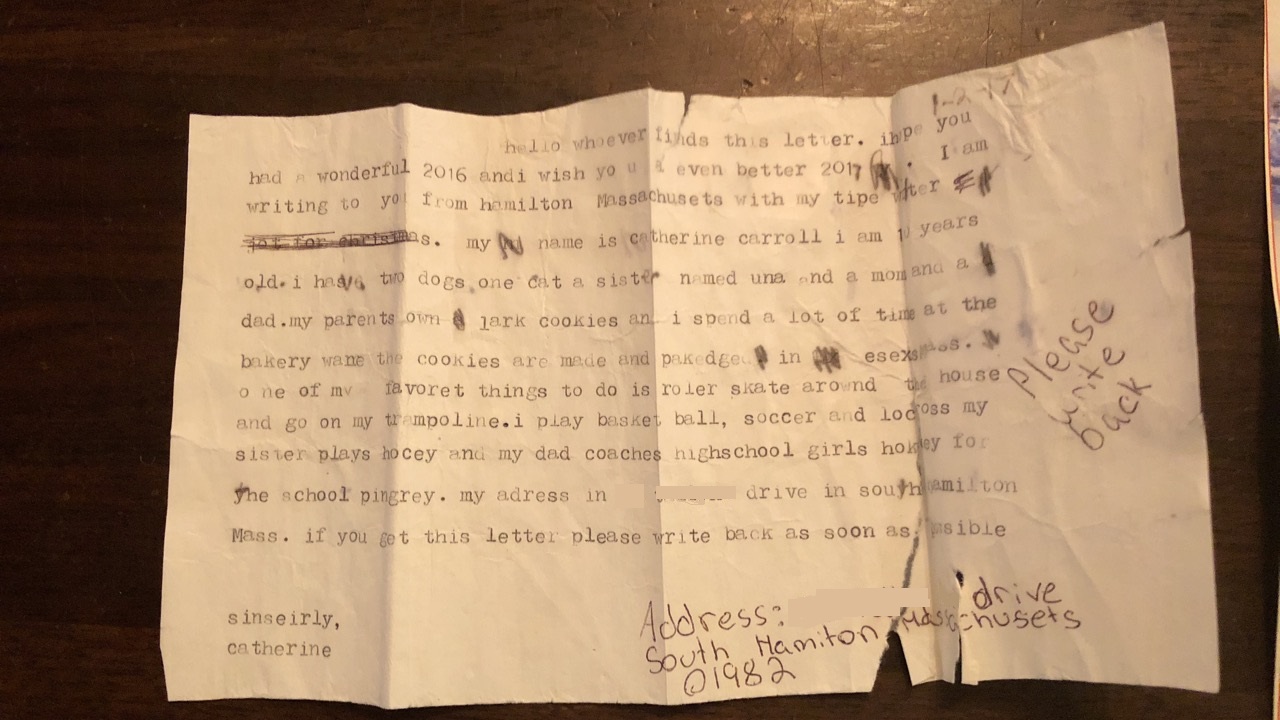 After 14 months, the day Catherine had been waiting for finally arrived.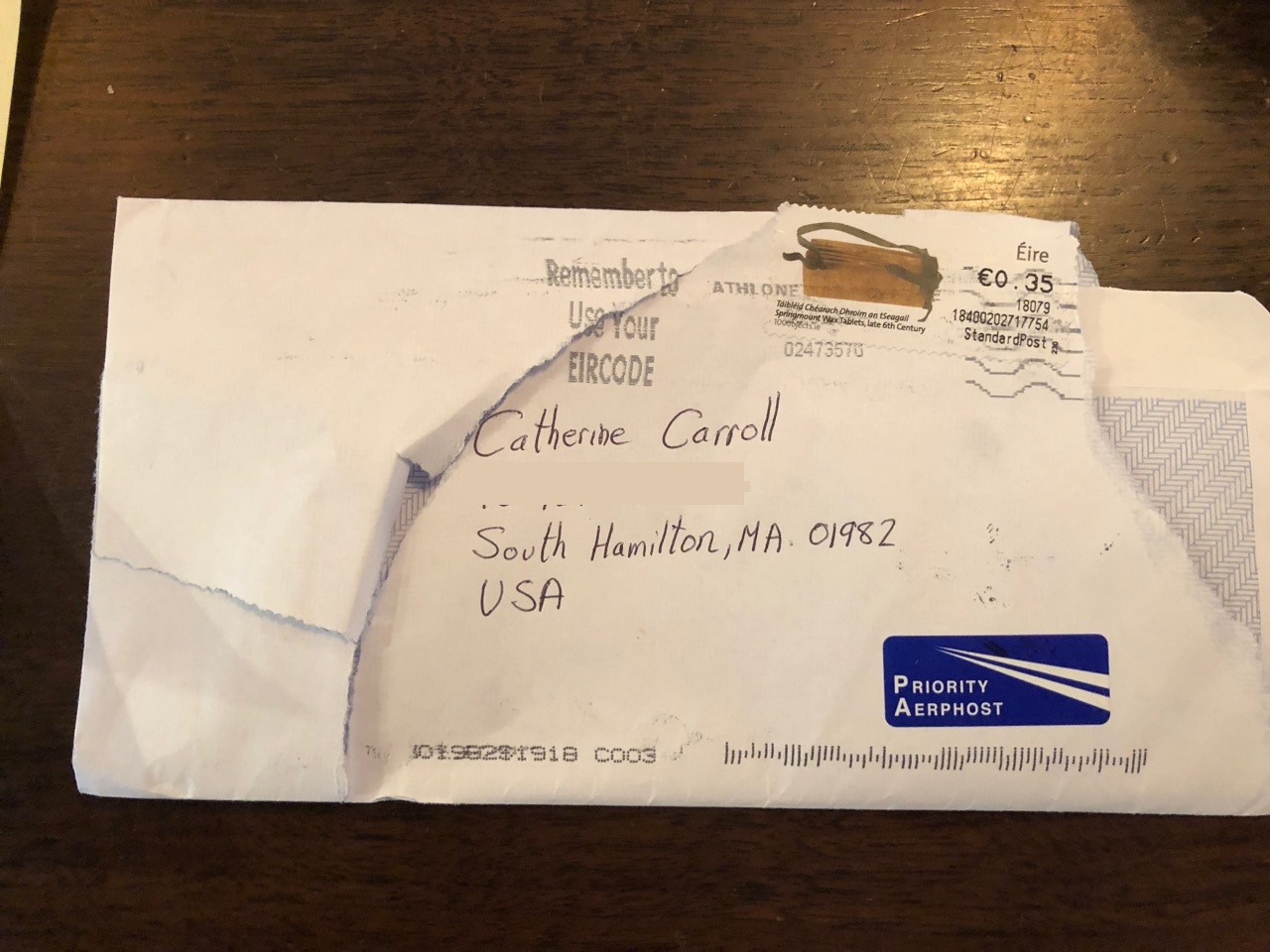 The letter, from "the shores of Co. Donegal", was delivered to her house earlier this week, much to her delight.
The Donegal sender also included a map showing Catherine just how far her lucky bottle travelled, washing up on Tra Na Rossan beach in north Donegal.
Bob says: "The person who found the message was kind enough to write a lovely letter back to Catherine, as she had requested. However, the letter we received was not signed and there was no return address.
"The only clue is that the letterhead is the Gallagher family shield."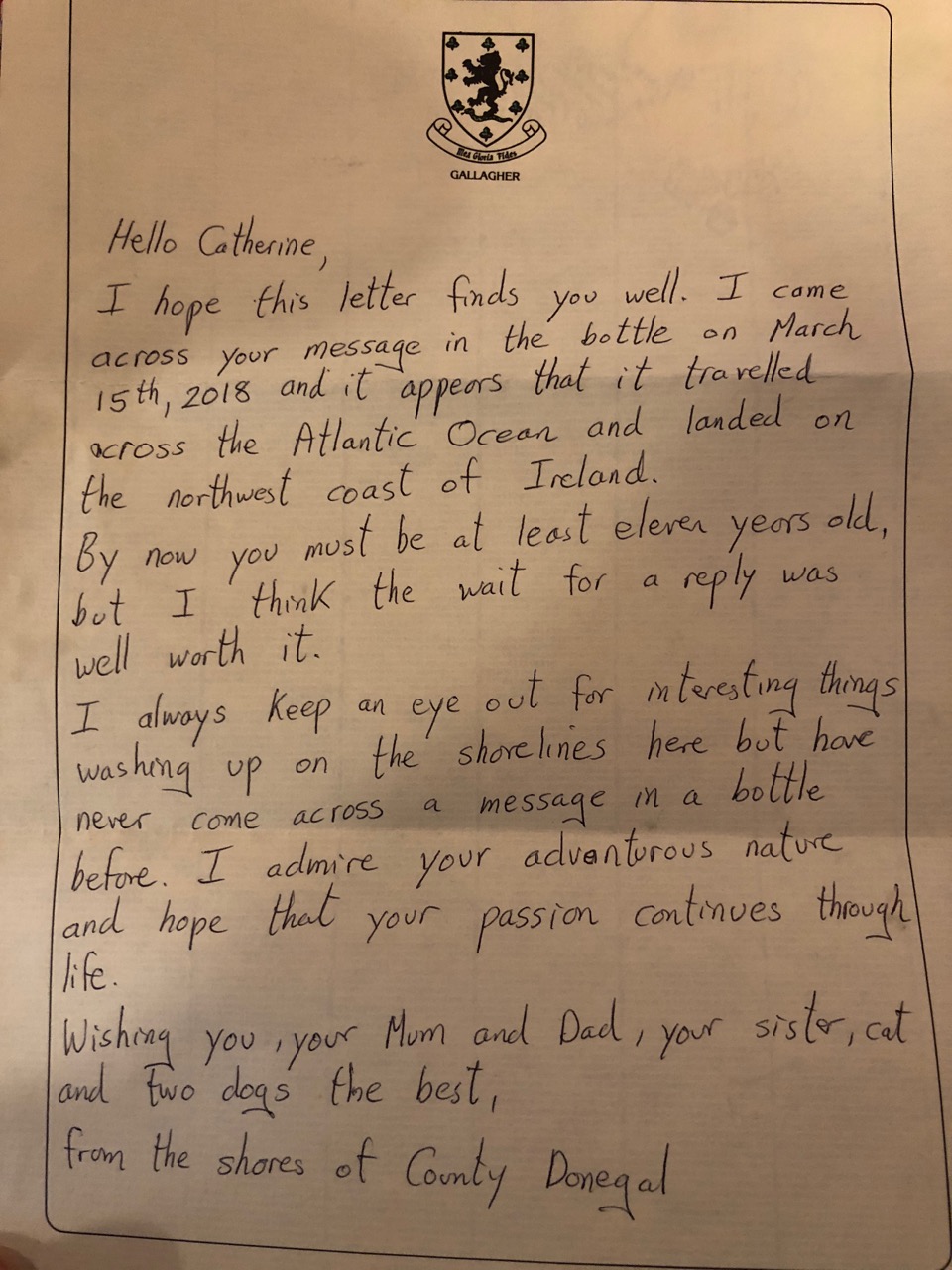 Bob would like to reach out to the kind person who took the time to write to Catherine.
If you are Catherine's Donegal penpal, please don't hesitate to get in touch by emailing info@donegaldaily.com
Tags: