Majella O'Donnell and Gavin Boyle will be at the helm of a glamorous Fashion Show this month in Dungloe.
The Spring into Summer event promises to be a fantastic night of entertainment and style. There will be music, champagne, special guests and surprises for all.
The chic Waterfront Hotel will be the setting for this charity event. Compered by Majella and Gavin, guests will get to see the hottest styles from Verve Boutique and Evolve Menswear. Glór Tíre star Conor O'Donnell will provide the musical entertainment for the evening.
This will be a great opportunity to discover the best style of the new season – all for a great cause.
Proceeds from the night will be donated to Bone Marrow for Leukaemia Trust. This charity is specifically dedicated to supporting people in Ireland who have Leukemia, Lymphoma or Myeloma and have had or may need a stem cell transplant.
Tickets are only €15, and available at the door on the night. The show begins at 8pm at the Waterfront Hotel, Dungloe, and is set to be a big night for the style squad of Donegal.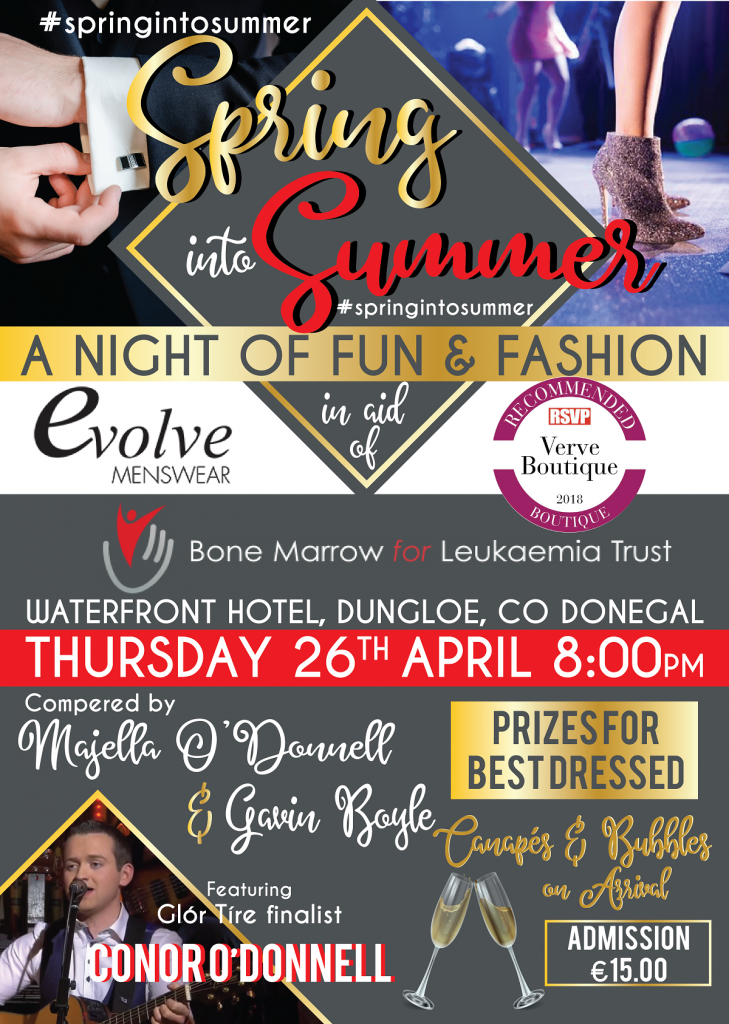 Tags: