This week, the team at Castle Grove Country House Hotel, Letterkenny, share an insight into their love of local food and look ahead to a summer of foodie celebrations. 
Food-Culture is the new buzz word used by "Foodies" when describing the love of good, natural food, combined with how it is produced and the people involved. '
However, here in Donegal, this is not a new concept! Donegal has always been the home of natural food producers, taking food from its natural state and offering a near natural product.
This is also true at Castle Grove Country House Hotel.  We understand the value of locally produced natural ingredients, including meat from local butchers, fish from Killybegs, Greencastle and Mulroy Bay, and fruits and vegetables from our own heritage walled garden, using traditional cooking techniques such as curing and smoking to bring you the standard of food you know and love.
Castle Grove, as part of Donegal Food Coast Initiative, are always promoting the use of local suppliers and home-grown vegetables including the open days and festivals held during the summer.
This year we are expanding on this idea, with local school children visiting to learn more about these values, see how vegetables are grown. Exploring the joys of gardening and growing their own to take home and enjoy.
Our Strawberry Festival last year was a tremendous success and this year, we have learned from last year to improve on the day and make it better, with an open invitation to all.
"If you see how it's grown, learn how to care for it, and the process that it goes through to reach your table, you will understand our love and passion for local good food.  That's the future of Food Culture in Donegal", according to Irene Sweeney from Castle Grove who regularly participates in food festivals and local open days.
Castle Grove invites readers, friends and family to join them this summer on their open days to learn more about the food they use and where it comes from.
Stay tuned for more information on future open days here and on FB.
Contact Castle Grove Country House by calling 074 91 51118 or by messaging us on Facebook or Instagram or by emailing on reservations@castlegrove.com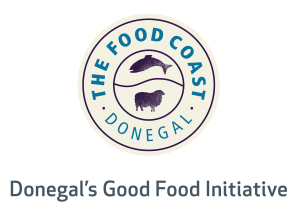 Tags: