Talented young dancers at Pinehill Studios Letterkenny had phenomenal success at the Spectrum Hip Hop competition 2018 in Dublin. 
Pinehill Studios dance crews Rendition, Infinity, Breakthru and Divergence picked up no less than 21 trophies at Spectrum Hip Hop competition 2018, held in the National Basketball Arena, Tallaght last weekend against 60 crews and 380+ dancers.
The girls & boys age 6-14yrs left home on Sunday morning and made the long trek to Dublin, taking over three hours on a coach, before lumbering up and performing superbly to come away with a plethora of titles at the All-Ireland attended event.
Proud Dancer Instructors Chloe Deery, Kieran Sheridan and Principal of Pinehill Studios Sarah-Marie McDevitt have nothing but praise for the youngsters.
Sarah-Marie commented 'They have made us all so very proud with their sterling performances last Sunday. Despite the long journey the dancers showed fantastic stamina throughout the day and came away with an array of trophies that I, their parents, themselves and indeed, all at Pinehill Studios are very proud of!'
Sarah-Marie also went on to pay tribute to the many parents who travelled with the dancers on the long journey and played their part in the dancers' success in the event. Check out all the pictures below.
Pinehill Studios Results:
Crews:
Doubles:
Solos:

Rendition – 14+U – 2

nd

place

Harry & Jay – 8+U – 1

st

place

LEON Halligan – 14+U – 1

st

Place

Breakthru – 8+U – 2

nd

place

Taylor & Cara – 14+U – 1

st

place

Kayden Serritt – 6+U – 2

nd

Place

Infinity – 14+U – 4

th

place

Anthony & Kayden – 8+U – 2

nd

place

Taylor Sterritt – 14+U 4

th

Place

Divergence 8+U – 10

th

place

Aoibhinn & Faye – 8+U – 3

nd

place

Anthony Sweeney – 8+U  5

th

Place

Clodagh & Myah – 14+U – 3

rd

place

Kierra Cairns – 12+U – 5

th

Place

Tadgh & Leon – 14+U – 7

th

place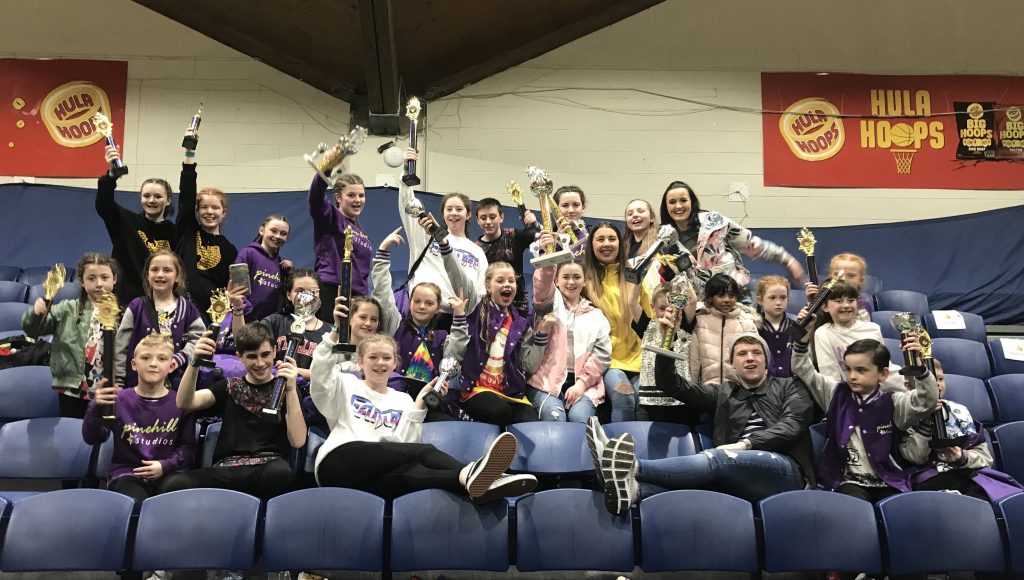 Tags: