The Letterkenny Community Development Project is putting women's health under the spotlight this week for an important occasion.
This week is Women's Health Week, a dedicated time for local women to assess their health and get vital information for their wellbeing.
Team CDP have set up free information stands and demos at the Market Centre on Market Square from 11am-5pm on Thursday and Friday 19th-20th April.
Women can avail of health checks, advice, information material, as well as enjoying non-alcohol cocktails and much more.
The Marie Keating Foundation Mobile Cancer Unit has parked up outside Ulster Bank this Thursday 19th April from 11am-4pm to bring free cancer information straight into the heart of the town. The unit is staffed by a specialist nurse, who is there to provide free information and help spread the message about cancer prevention and early detection.
The Marie Keating Foundation nurses can talk to people in a private area on board the unit about any concerns that they may have about cancer, either for themselves or for someone else such as a family member or friend.
Mayor of Donegal Gerry McMonagle visited the Letterkenny CDP team to show his support for their community work today.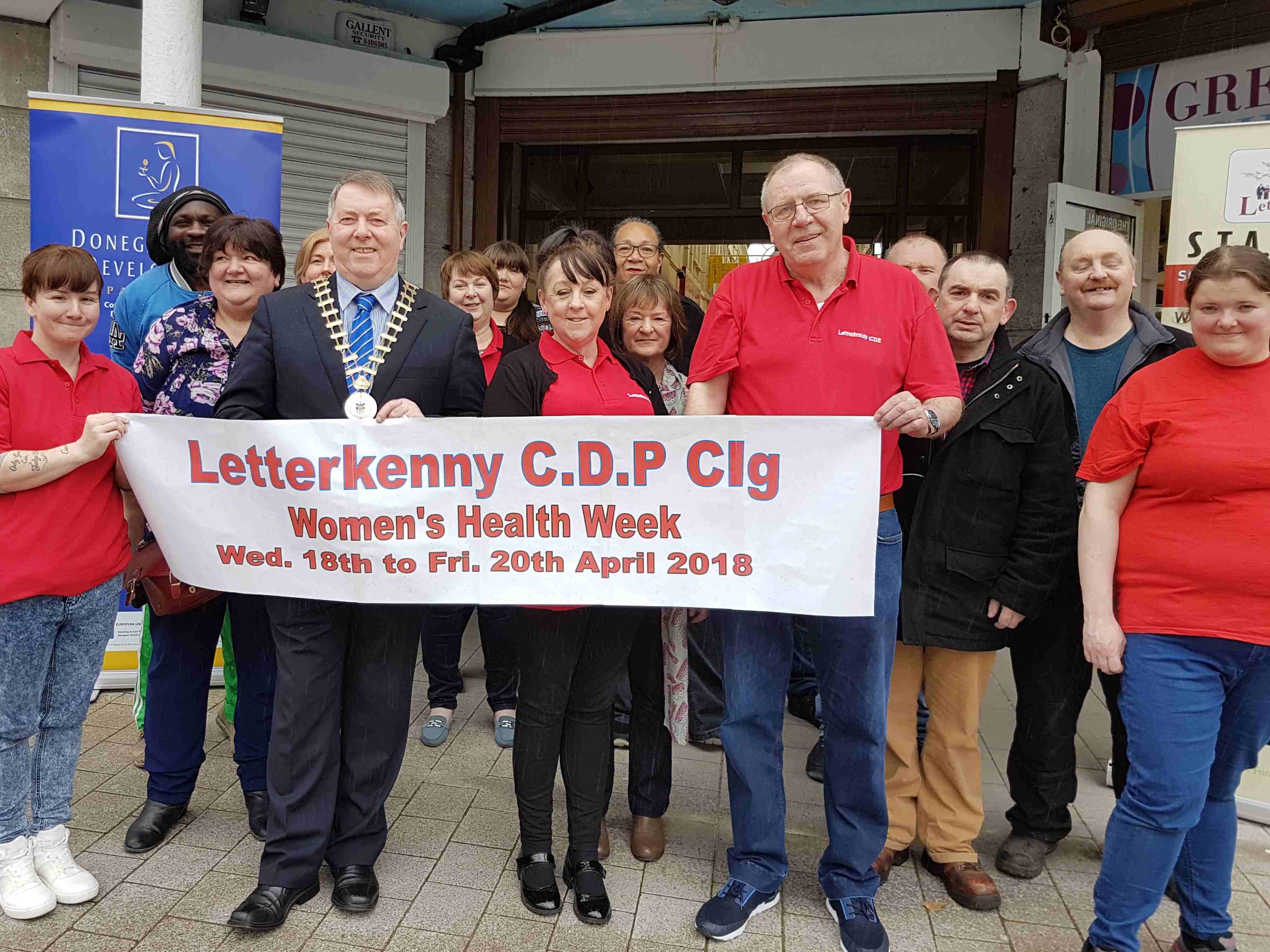 The Letterkenny Community Development Project is a voluntary group who give their time freely to organise and plan programmes and events in the "Community for the Community".
The CDP works with people of all ages and abilities to help them improve their lives, health and wellbeing. Most of the programmes are FREE or have a minimum fee to cover running costs. They have a charity shop in the Courtyard Shopping Centre to help raise funds to run some of the programmes.
If you would like to know more about the CDP visit the Facebook Page: www.facebook.com/letterkenny.cdp,  Tel 074 9120633 email lkennycdp@eircom.net
Call to the charity shop at Unit 24 The Courtyard Shopping Centre Lr. Main Street Letterkenny.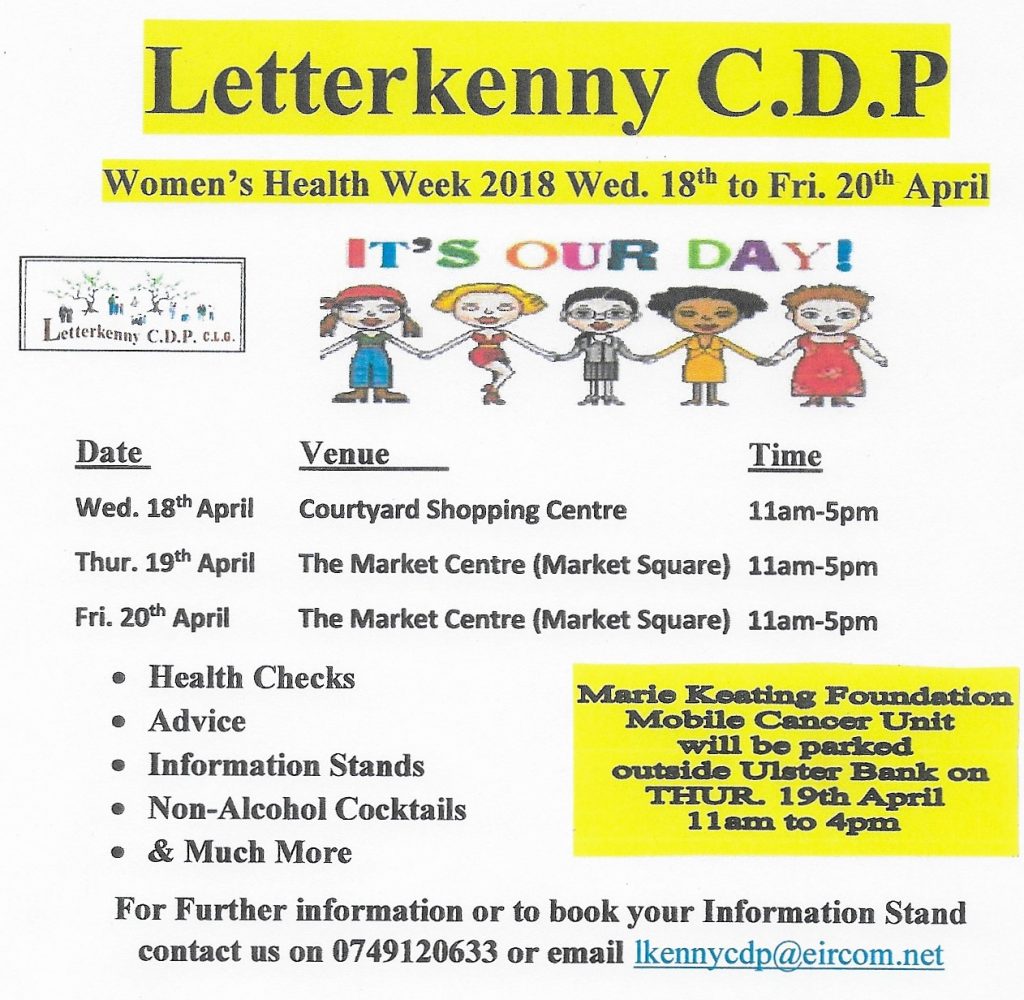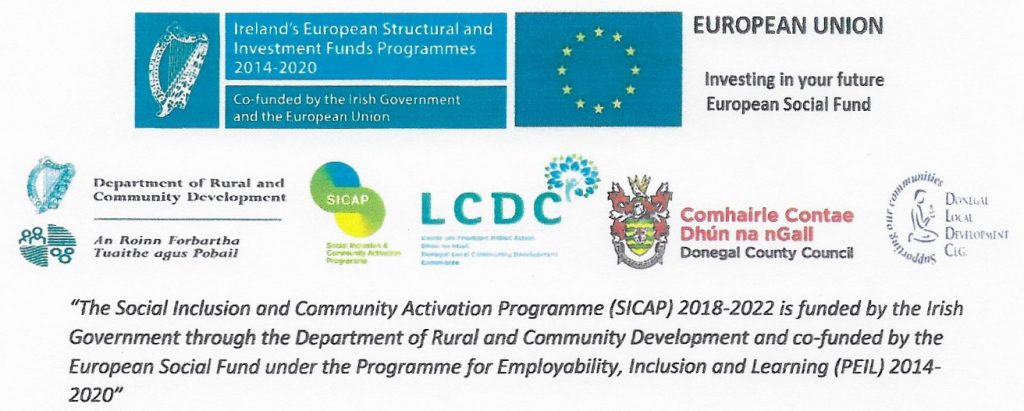 Tags: