The GAA has made a public statement to say that the organisation will have no involvement in campaigns for the upcoming referendum, as individuals including Donegal All-Ireland winners Eamon McGee and Paddy McGrath enter the debate.
The GAA and the Eighth Amendment referendum were brought into focus many times over the weekend as Donegal's pro-choice campaign got underway and the 'GAA Athletes for a NO vote' group was launched.
The anti-abortion group, headed up by Tyrone manager Mickey Harte, launched in Ballyfermot Dublin on Saturday to campaign to retain the Eighth Amendment. The group involves current and former players including former Meath footballer Joe Sheridan, Antrim's Patrick Gallagher, All-Ireland Camogie winning captain Aoife Cassidy from Derry, and former Galway Ladies player AnneMarie McDonagh. The Ballyfermot De La Salle club swiftly disassociated itself with the event.
Meanwhile in Donegal, former All-Ireland winner Eamon McGee helped launch the pro-choice group Donegal Together for Yes. Speaking at the first event in Ballybofey on Friday, Eamon called for compassion for women in Ireland and expressed his hope for a repeal result.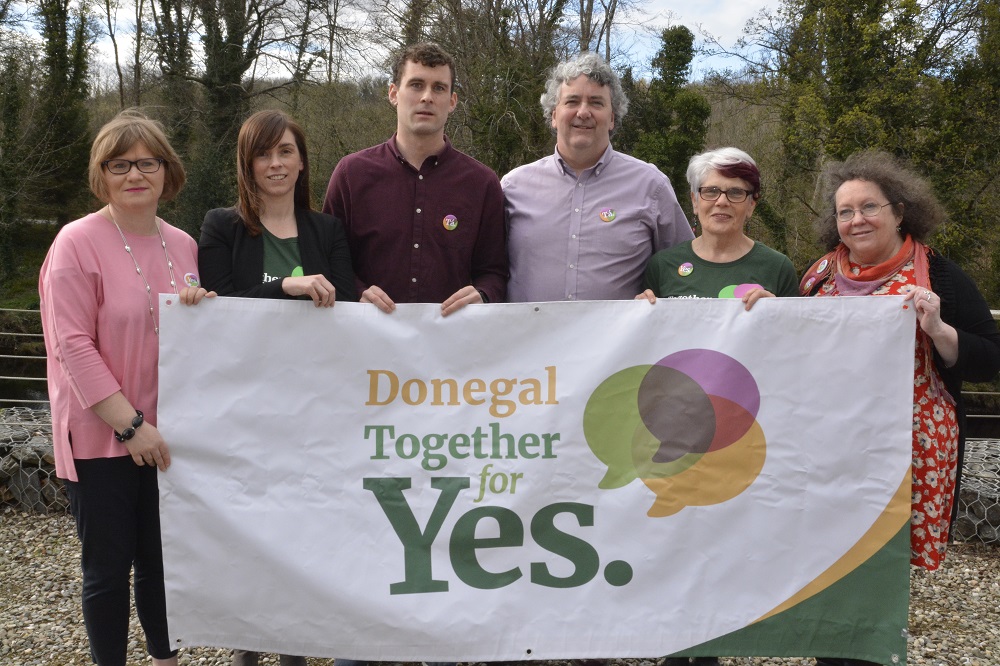 McGee said he has a respectful understanding with his former teammate Paddy McGrath, who is campaigning for a No vote. He encouraged all campaigners to try and achieve the same mutual respect in the debate.
"Paddy is one of the most solid lads I've ever known and a good friend. Many a debate we've had. Strong views on both sides and we rarely agreed but we were always respectful. Everybody should do their best to do the same for next few weeks," Eamon posted on Twitter.
Amidst these recent events, the GAA has contacted county boards to ask them to disassociate from the debate. While players and representatives can campaign in a personal capacity, the association is distancing itself from all sides:
The statement said: "The GAA is a non-party organisation whose individual members may, of course, decide to take positions on political issues in accordance with their own personal views and commitments. As an Association, however, the GAA does not take a position, or comment in any way, on either elections or referenda."