An appeal has been made following the overnight theft of a distinctive jeep in Gweedore.
A white Land Rover Discovery Sport was stolen from the driveway of a house sometime between 2-6am.
The jeep bears the recognisable 171-DL-1 number plate.
The culprits broke into the house at Knockastoller and took the keys and a sum of cash before making off in the jeep.
Anyone with any information about the theft or with any sightings of the jeep are asked to contact Gardaí.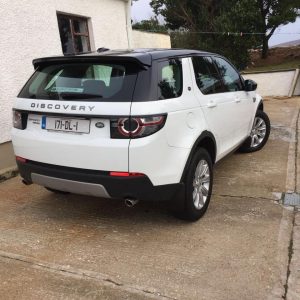 Tags: