Eclipse Cinemas Lifford/Strabane have a very entertaining line-up this week as top blockbusters, comedies and events come to the top venue. 
Check out the trailers below to browse the new movies at Eclipse this week – along with some unforgettable classics returning to the big screen. Eclipse Cinemas is the perfect place for a family day out or a night out with friends – make sure to check out the Life of the Party ladies night coming soon!
If you are looking for the Perfect Gift for a First Communion or Birthday, Eclipse has the ideal option!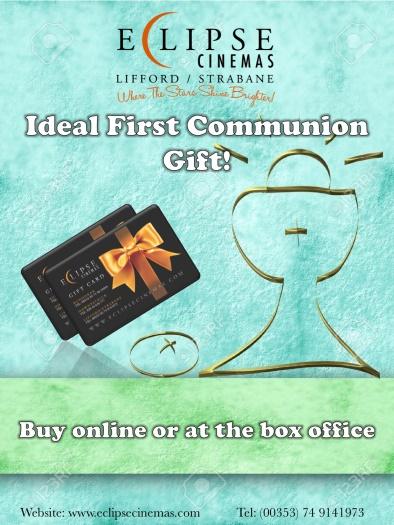 Order Online anytime from the comfort of your own home – https://liffordcp.admit-one.eu/index.php?s=LIFFORDCP&p=voucher
The Quiet Man (1952) – Back on the Big Screen – 1 Night Only – Sat 28th April 8.15pm – Pre Booking Advised
Sean Thornton has returned from America to reclaim his homestead and escape his past. Sean's eye is caught by Mary Kate Danaher, a beautiful but poor maiden, and younger sister of ill-tempered "Red" Will Danaher. The riotous relationship that forms between Sean and Mary Kate, punctuated by Will's pugnacious attempts to keep them apart, form the main plot, with Sean's past as the dark undercurrent.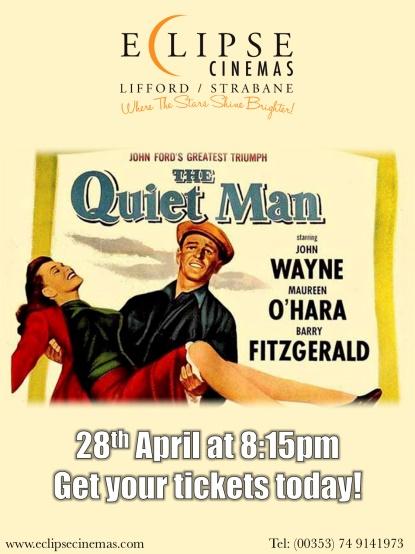 Great Offers Every Week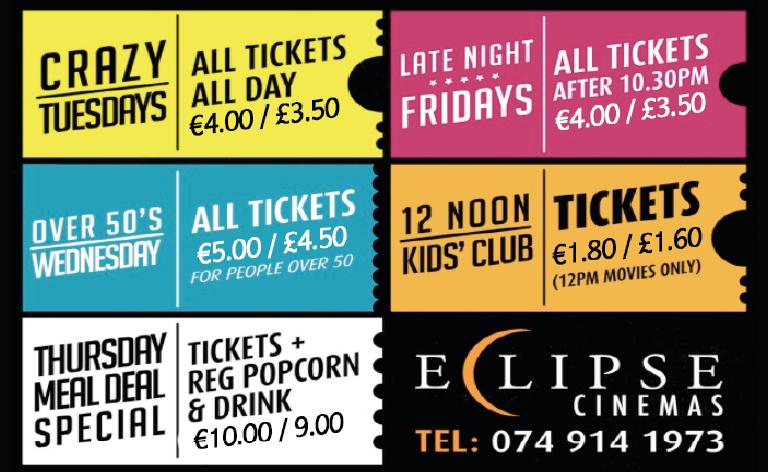 Avengers: Infinity War – Now Showing
Book your tickets today – https://liffordcp.admit-one.eu/?p=tickets&perfCode=120433
As the Avengers and their allies have continued to protect the world from threats too large for any one hero to handle, a new danger has emerged from the cosmic shadows: Thanos. A despot of intergalactic infamy, his goal is to collect all six Infinity Stones, artifacts of unimaginable power, and use them to inflict his twisted will on all of reality. Everything the Avengers have fought for has led up to this moment – the fate of Earth and existence itself has never been more uncertain.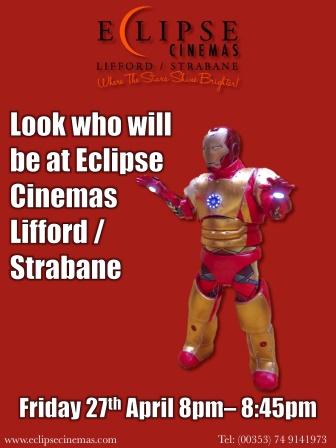 Showtimes: https://liffordcp.admit-one.eu/?p=details&eventCode=33943
Check trailer:
Sherlock Gnomes – 5th May 2018
Garden gnomes, Gnomeo & Juliet, recruit renown detective, Sherlock Gnomes, to investigate the mysterious disappearance of other garden ornaments.
Trailer: 
Deadpool 2 – Tickets on Sale – 15th May 2018  
After surviving a near fatal bovine attack, a disfigured cafeteria chef (Wade Wilson) struggles to fulfill his dream of becoming Mayberry's hottest bartender while also learning to cope with his lost sense of taste. Searching to regain his spice for life, as well as a flux capacitor, Wade must battle ninjas, the yakuza, and a pack of sexually aggressive canines, as he journeys around the world to discover the importance of family, friendship, and flavor – finding a new taste for adventure and earning the coveted coffee mug title of World's Best Lover.
Showtimes: https://liffordcp.admit-one.eu/?p=details&eventCode=37424
Trailer: 
Calling all young heroes – don't miss Superheros Day!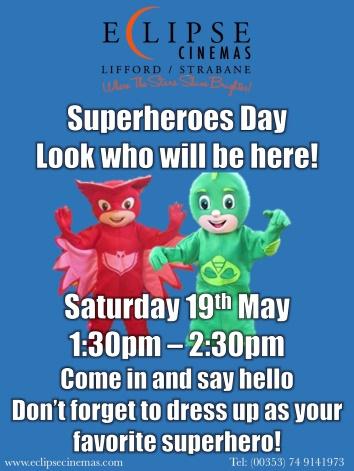 The Goonies (1985)  – June 30th – 1 Day Only
Book Tickets –   https://liffordcp.admit-one.eu/?p=details&eventCode=505
Pre Booking Advised
The Goonies are a bunch of misfit kids who take on some greedy property developers and try to save their neighbourbood by finding the lost treasure map of a 17th century pirate.
I Feel Pretty – 30th April then from 4th May
A woman struggling with insecurity wakes from a fall believing she is the most beautiful and capable woman on the planet. Her new confidence empowers her to live fearlessly, but what happens when she realizes her appearance never changed?
Trailer: 
Breaking In – 11th May 2018
A woman fights to protect her family during a home invasion.
Trailer: 
Life Of The Party – 11th May 2018
When her husband suddenly dumps her, longtime dedicated housewife Deanna turns regret into re-set by going back to college – landing in the same class and school as her daughter, who's not entirely sold on the idea. Plunging headlong into the campus experience, the increasingly outspoken Deanna — now Dee Rock — embraces freedom, fun, and frat boys on her own terms, finding her true self in a senior year no one ever expected.
Trailer: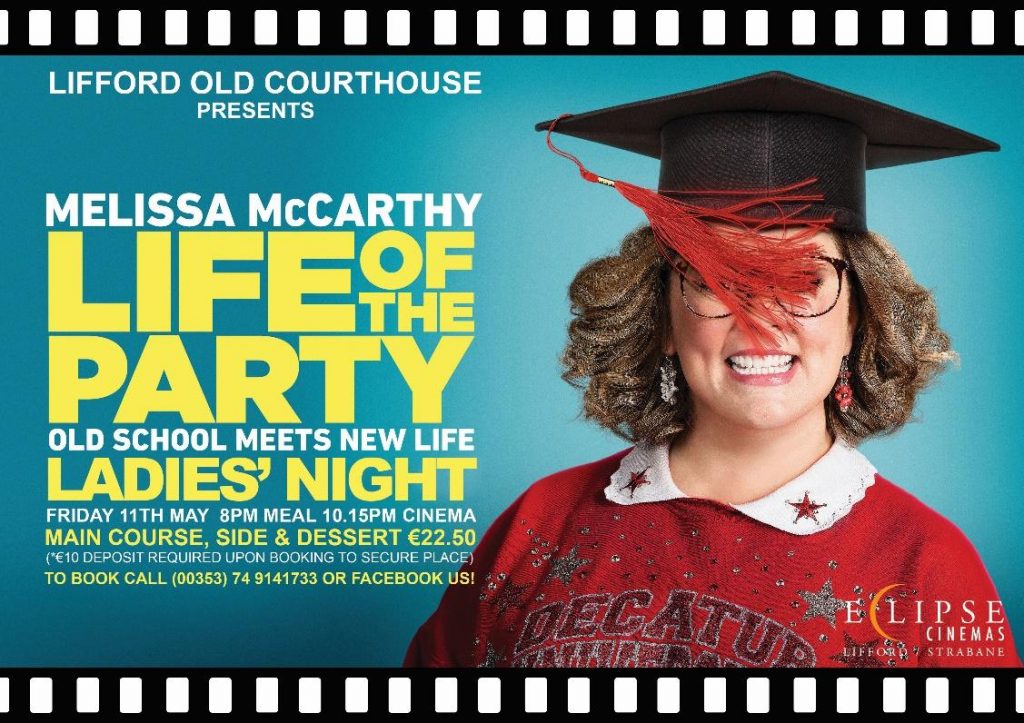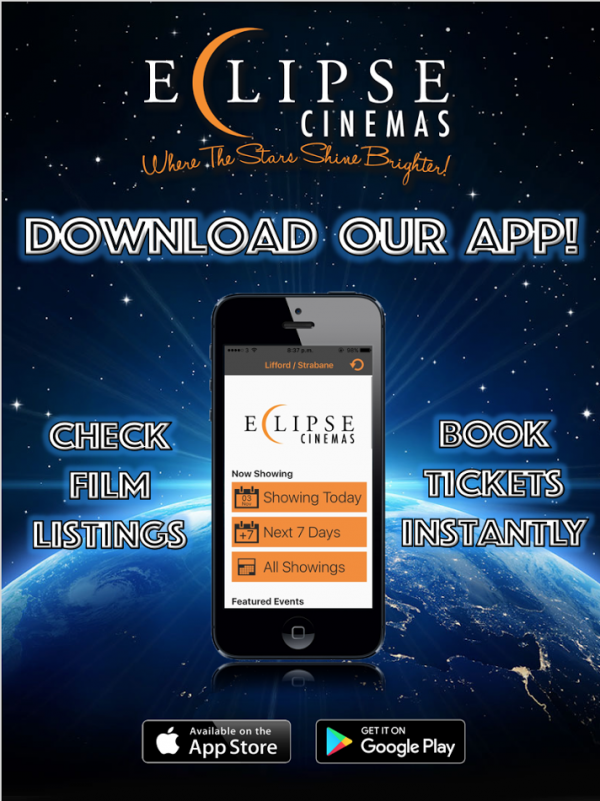 ---
Sponsored Post
Tags: