The Butt Drama Circle, based in Ballybofey, has made the final of the AUDF Ulster Drama Festival with their production of Richard Greenberg's Pulitzer Prize-nominated play Three Days of Rain.
With the finals taking placed in Newtonabbey in May, the group are bringing the play back to the Balor Arts Centre, Ballybofey on May 15th and 16th.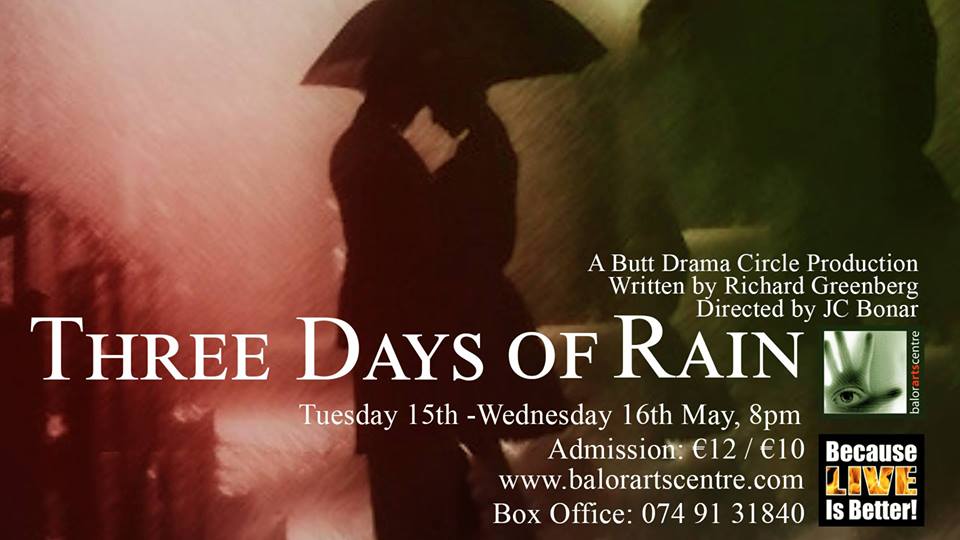 Directed by JC Bonar, Three Days of Rain explores many complex issues including parent/child relationships, revisioning of history, the difference between the optimism of post-war America and the pessimism of the 1990s. The production includes stellar performances from Sean Donaghan, Shaun Byrne and Orla Carlin (who won the award for Most Promising Actress for her performance at the Ballinamore Drama Festival in March).
The first act takes place in 1995. Walker, who disappeared a year ago following the death of his father Ned, is reunited with his sister Nan and their childhood friend Pip for the reading of Ned's will in an abandoned Manhattan loft. History begins to unravel upon the discovery of Ned's journal leading to questions asked, dark secrets revealed and harsh opinions formed.
The answers lie back in 1960's Greenwich Village – the setting of the second act – where the truth about the motives and relationships of Walker, Nan and Pip's parents are revealed. What really did happen during those Three Days Of Rain?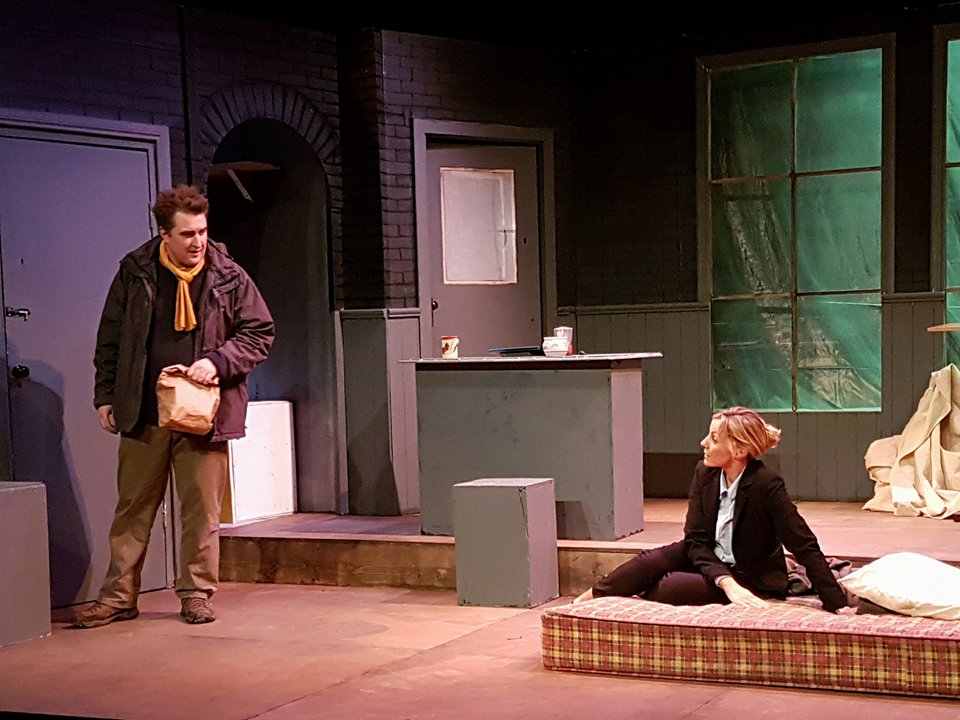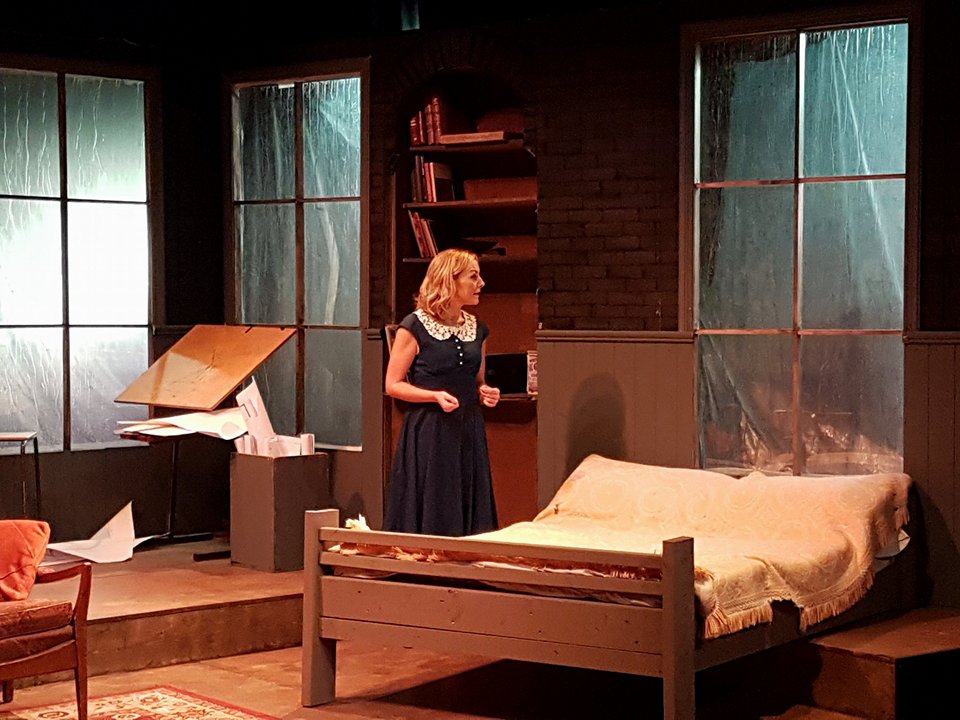 Judges at drama festivals across Ireland commented on the superb performances from the cast as well as the set design, effects, lighting and sound.
Lovers of high-quality drama should not miss this haunting, humorous and deeply touching drama exploring love, infidelity, fate and how easily we can misinterpret the past.

Bookings: Box Office 0749131840/ www.balorartscentre.com

Tags: