Students from a Donegal school have proven they have plenty of amazing ideas bouncing around when it comes to recycling.
The would-be green-fingered students from Loreto Milford needed new polytunnels to add to their gardening activities.
But with funds running low, the students were forced to look at using their initiative.
During one brainstorming session, the idea of using old trampolines was suggested.
And with a hop, skip and a jump, the group soon gathered a number of large trampolines.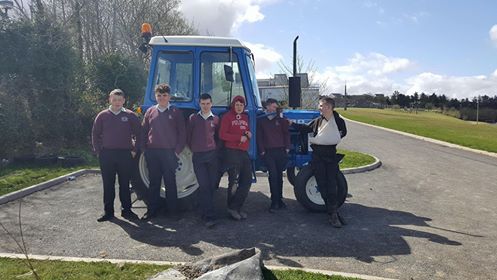 The students then set about designing the polytunnel with help from Logan from Kiwi Garden Centre in Carrigart who provided much-needed support and guidance as well as Boomtree Bees in Buncrana for also helping to plan out the project.
The main students behind the project were Brendan Gibbons-Friel, Eamonn Green, James Moore, Kyle McGarvey and Kye McCafferty.
These lads put the whole structure together, from assembling the hoops together, welding them to the concrete, pouring and screening the concrete to building the door frames and support. (under the guidance from teachers MR Noel Scott, Mr Gary Doherty, Mr Sean Mac Eoin and Ms Jo Cotter).
The polytunnel will now allow our students to grow more throughout the long winter season within the school grounds.
The plan is to grow more salad crops and herbs for use within our school grounds.
The polytunnel will also be used to fill bedding plants into ceramic pots for sale then within the community in the coming weeks by LCA students.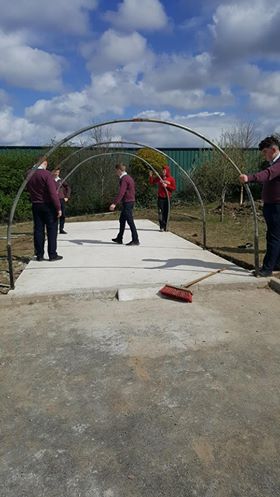 Over the year the students have successfully grown carrots, potatoes, kale, strawberries, lettuce and beetroot which was then cooked in our Home Economics classes. Helping to reduce our food miles and making the school more self-sufficient!
The students have received a lot of support from school principal Mrs Margaret O'Connor who values their input into improving the school environment.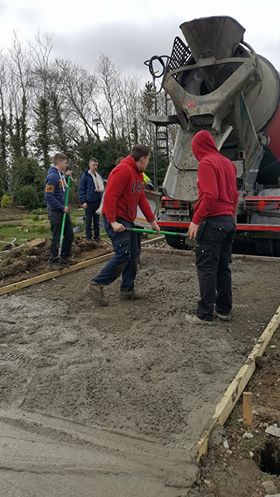 Tags: