'Inclusive Play' packs are being introduced to selected pre-schools across Donegal under a new scheme to create an inclusive culture for the benefit of all children of all abilities.
Donegal County Childcare (DCCC) have announced that Inclusive Play Packs are on their way to preschools delivering the ECCE programme throughout Donegal, as part of the Access and Inclusion Model (AIM).
These packs include a set of sensory and educational play resources to support inclusive practice within preschool settings.
Donna Kenny (DCCC Communications Officer) visited Lakeview Montessori to see the children opening their box of AIM Inclusive Play materials. The excitement was palpable as the box was carried into the room. "What was inside? What could it be? Treasure, magic, a dinosaur or sweets". Squeals of delight echoed through the room as the children discovered it was full of brightly coloured educational toys.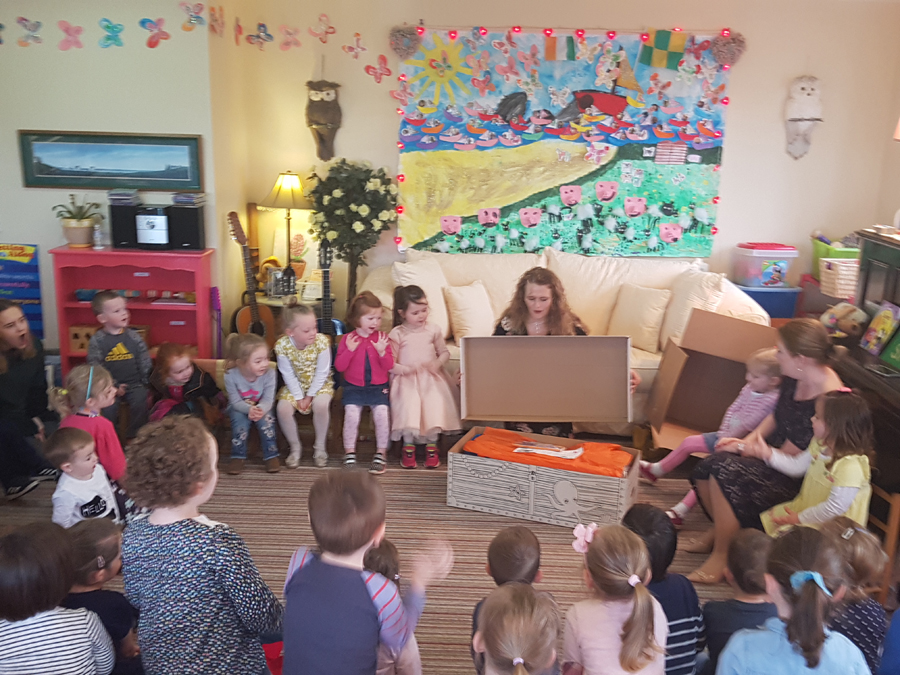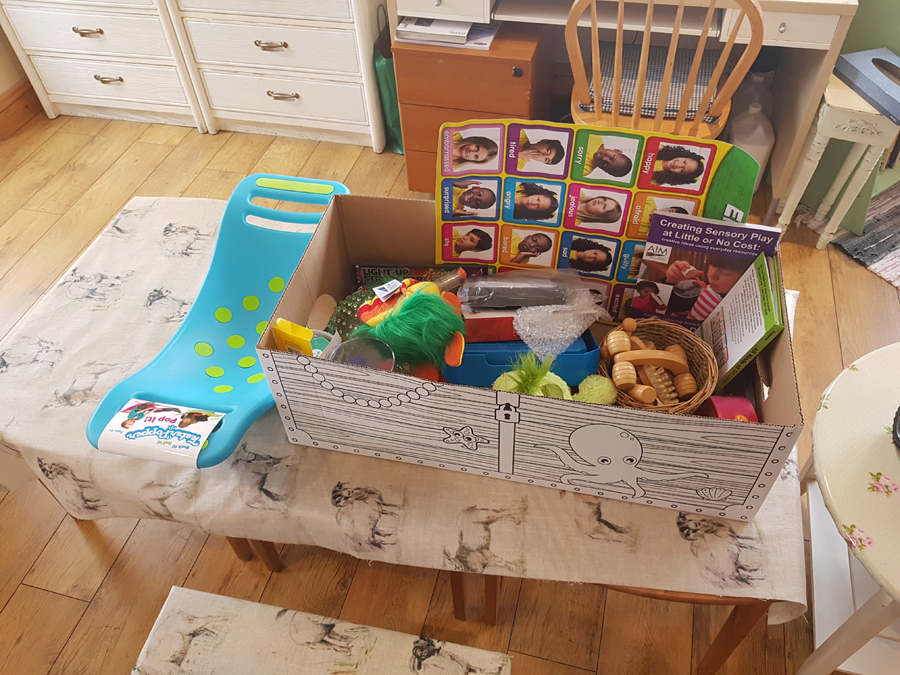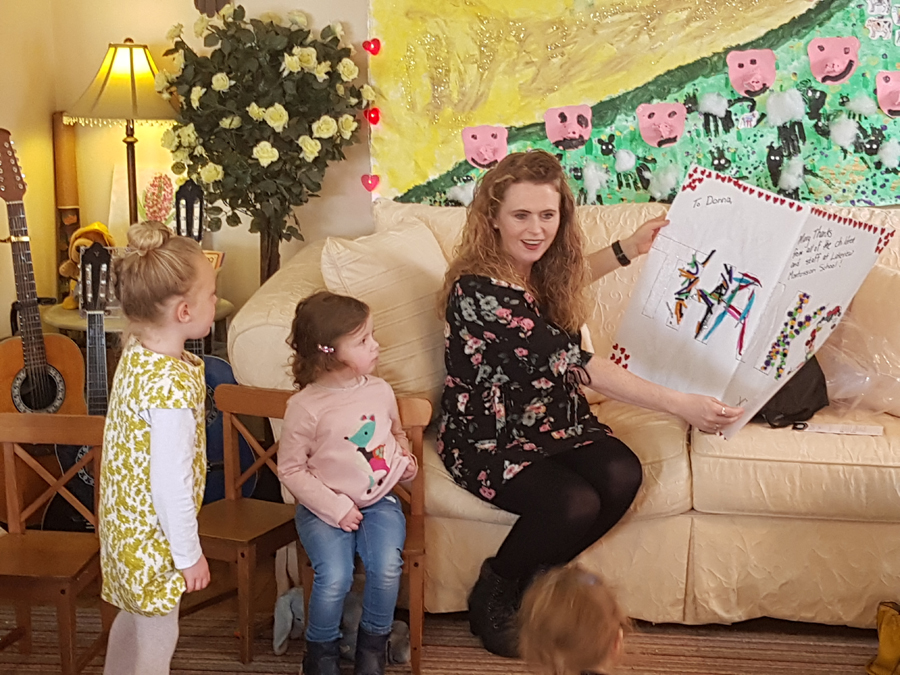 Each of the children took their turn helping to take the resources out of the box, which included a dark den, therapy putty, puppets, sand timers, kinetic sand and much, much more. These resources aim to support the development of coordination and audio, visual and tactile skills among all children, particularly children with a disability. There is also a supporting website – www.play.aim.gov.ie which gives information and guidance on how to use the resources to target specific areas of development.
Sharon Curran, owner of Lakeview Montessori stated "The Lakeview Montessori Children had the best "Show & Tell" day ever. Donna from the DCCC arrived with a box bigger than them and we were thrilled when Donna presented the sensory toys to the children, it was like Christmas came early. As an early years educator, I was so impressed with the quality and variety of the sensory materials, they will enrich any classroom environment and we can't wait to start exploring!"
Distribution of the packs commenced on the 9th of April 2018 and will continue over the next few weeks. AIM Inclusive Play is the latest addition to the suite of supports provided under the Access and Inclusion Model (AIM), which was launched in 2016 by the Minister for Children and Youth Affairs, Dr Katherine Zappone. AIM has delivered real benefits across County Donegal with hundreds of children now attending pre-school services which are more inclusive and in tune with individual needs.  
AIM Inclusive Play reinforces the message – that children's play is a vital ingredient of childhood learning and an integral element of high-quality pre-school provision. 
If you would like more information on AIM Supports, please see the website at play.aim.gov.ie. Alternatively, you can contact Donegal County Childcare Committee on 07491-23442 or email info@donegalchildcare.com.
Tags: