The beard has become one of the most fashionable statements in the country over the past few years, now the team at Maverick Barbershop Letterkenny have found the latest style in the trend.
The 'Beardstache'
What the hell is that? Apparently it is the next new thing according to trade magazines in the barber world!
It seems to be some kind of compromise or amalgamation of a full grown moustache and a stubble beard.
It is being called everything from a 'beardstache' to even a facial mullet. Some say when it's done right it oozes masculinity, we are yet to be convinced, but the Mavericks are staying open minded.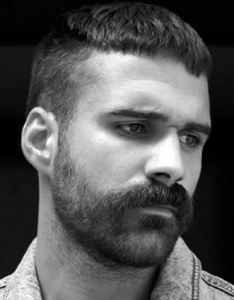 Several "celebs" have tried out the new look including DJ Chris Camplin and actor Jamie Dornan however not too many have kept the look so far.
Like the standalone moustaches, there's something undeniably 1970s porno about the style. But to be positive about it since life is too short, it's different. It also shows you have an experimental side and are willing to have a bit of fun. However for a nation of Guinness drinkers or even the man that likes a bit of porridge in the morning it is not too practical.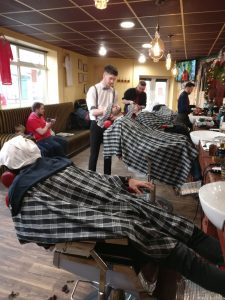 Well if it's the 'beardstache' or some other style of beard that you're rocking, there is only one place to get the works done, and that's Maverick! Call in for the best beard grooming a man can get.
On a more serious note, it is great to have the Ulster championship back up and running this weekend. Best of luck to Declan and his team in the game against Cavan, may we have a good journey this summer, Tír Chonaill abú!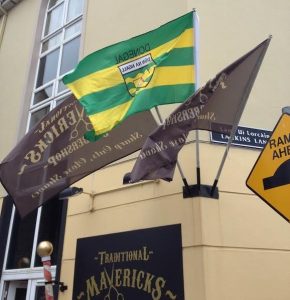 For more info on male grooming call into us at Mavericks Traditional Barbershop, Lower Main Street, Letterkenny, we guarantee great haircuts in a classic barbershop environment.
Check us out on Facebook for some giveaways this week (www.facebook.com/Maverickstraditionalbarbershop) and follow us on Instagram (maverickstraditionalbarbershop) or Twitter www.twitter.com/mavericksbaber 
Tags: