Credit unions have earned the top spot in a national study measuring the highest regarded organisations in Ireland.  Letterkenny Credit Union and its sister credit unions were ranked number one out of 100 companies surveyed for the 2018 RepTrak® report.
With a score of 82, credit unions not only emerged in first place, but were also well ahead of the average score of 57.5 amongst other financial services organisations.
Over 7,000 members of the public were surveyed for the annual study which examines the emotional connection between people and the different companies and organisations they interact with. Companies were ranked on a Reputation Pulse score from 0-100, based on levels of trust, respect, esteem and admiration.
There were 17 different categories of organisations, with credit unions claiming the top spot overall. RepTrak stated that credit unions won for their 'role in providing trusted financial services to local communities and being at the heart of communities in Ireland.'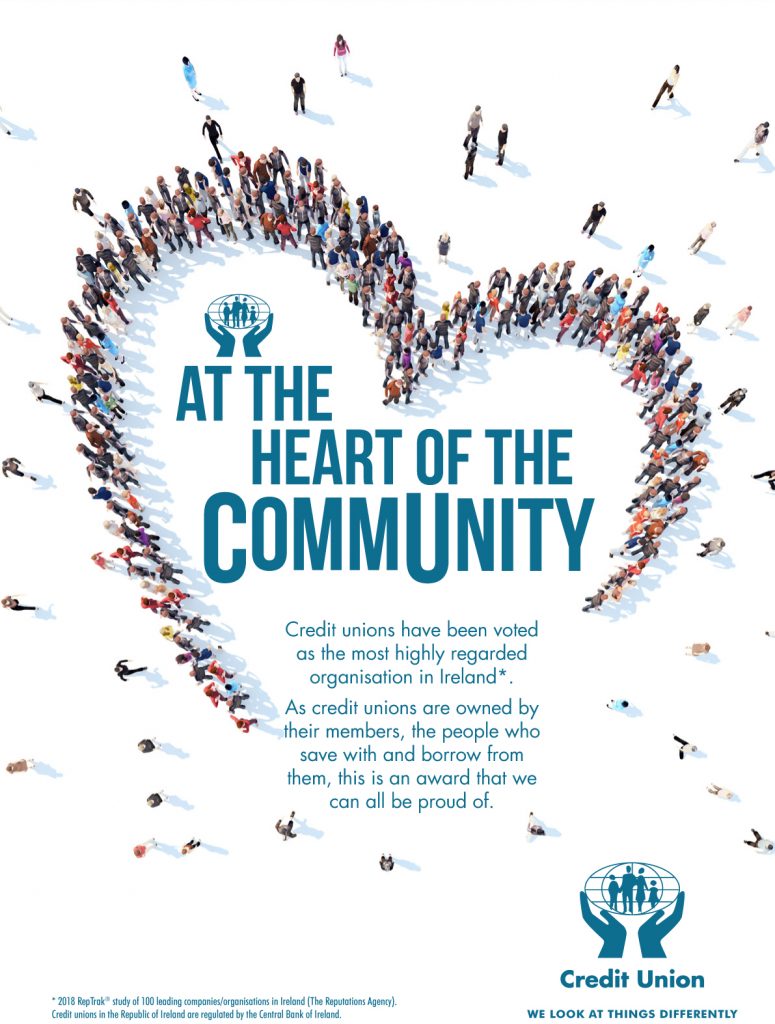 Commenting on the achievement, Irish League of Credit Unions Head of Marketing and Communications, Paul Bailey, said; "Credit unions are fully committed to their communities, and the needs of the 3.6 million credit union members across the island are always at the heart of everything they do. This award is recognition of the selfless work and tireless commitment of credit unions to the local communities they have served for sixty years now. As credit unions are owned by their members, the people who save with them and borrow from them, everyone – credit union members, staff and volunteers – should all be proud of this accolade."
Also speaking about the award, Paul Hume, Chairperson of Letterkenny Credit Union said "We are proud to be part of a movement that is regarded so highly across the country. Our dedicated staff and volunteers genuinely care about what our members want, and this is why we have consistently tailored our services and products to our members' specific needs. We are delighted to celebrate this good news and we would like to say a heartfelt thanks to all our valued members for their continued loyalty."
Paul continued "Since first opening our doors in 1962, we have forged a strong bond with our members and indeed the wider community not just for our commitment to the provision of member-driven, not-for-profit savings and loan services, but also through our programme of sponsorship and donations to local sporting clubs, youth initiatives and charities. We always stand ready and willing to support and assist those living and working in the community. I would encourage anyone in the community who feels they could benefit from affordable and straightforward credit, or any of the many services we offer, to drop in for a chat and find out how we can be of help."
Tags: