Donegal Local Development CLG (DLDC) has changed to become a new Membership based organisation which connects more directly with communities on the ground.
Would your Community or Voluntary group like to become a member of Donegal Local Development CLG and participate in Board elections? 
Community and voluntary groups in Co. Donegal (excluding Inishowen) who support the ethos of DLDC are now invited to become registered members of DLDC, and also if they wish, to participate in electing Directors to the DLDC Board in July 2018.
Four Community and Voluntary Directors, two from both the North and South of the county, will be elected to the Board by the membership base from those areas. We would encourage individuals to come forward who are willing to represent all the needs and concerns of all the people in all areas of the County (excluding Inishowen). Directors will serve for a three-year term.
Membership Registration is open from now until the 5th of June 2018, whereby it will close for six weeks to allow for the 2018 elections. If you would like to find out more information or to register your group please visit www.dldc.org. If you require assistance in registering your group please email members@dldc.org or call Alison on 074 9127056.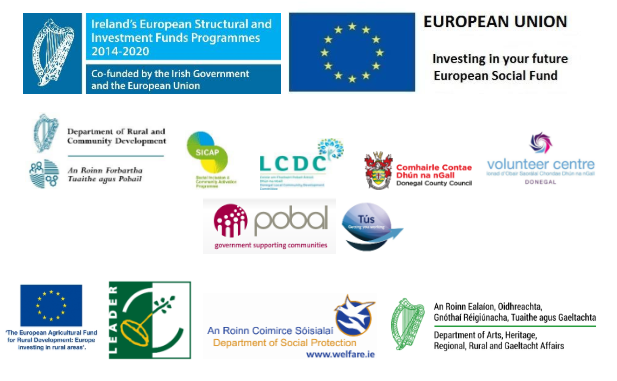 The Social Inclusion and Community Activation Programme (SICAP) 2018-2022 is funded by the Irish Government through the Department of Rural and Community Development and co-funded by the European Social Fund under the Programme for Employability, Inclusion and Learning (PEIL) 2014-2020.  
Tags: