Families and community representatives from Donegal and Strabane, Co Tyrone came together last Friday evening in the Villa Rose Hotel, Ballybofey to celebrate the achievements of the participants in Phase 1 of the 'Re-Activ8' project. 
The 'Re-Activ8' project is a Personal Youth Development Programme, funded by the International Fund for Ireland (IFI). The aim of the programme is for young people to feel empowered to find their way back to training, further education or employment.
The programme gives young people the opportunity to meet other young people, participate in team building exercises, residentials and activities with a strong emphasis on personal development skills such as confidence and self-esteem building, problem solving, coping skills and more.
The focus of 'Reactiv8' is learning employability skills in a safe and friendly environment.  As well as working together in a group, participants also receive one to one support from their mentor for the duration of the programme.
Forty-five participants between the ages of 16-25 years from Ballybofey, Falcarragh, Buncrana and Letterkenny in Co Donegal and Sion Mills and Strabane in Co Tyrone, engaged in this latest phase of the project. The initiative is organised and managed by Donegal Youth Service, in association with local community, statutory and voluntary organisations.
See photos from the presentation event below by Clive Wasson: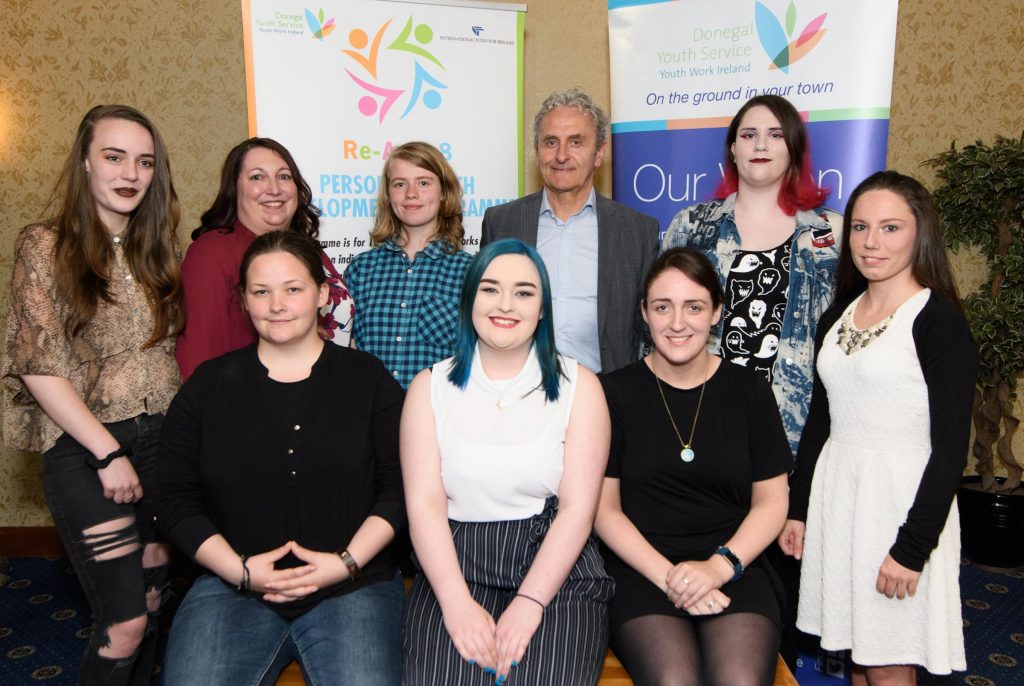 Seated are Shianne McDonald, Amy Gallagher and Charlene Gildea. Back from left are Roslynn Stewart, Michelle Wylam, Project Co-ordinator, Alfie Orr, Paddy Harte, IFI Board Member, Sharon Roulston and Karen Conlin. Photo Clive Wasson.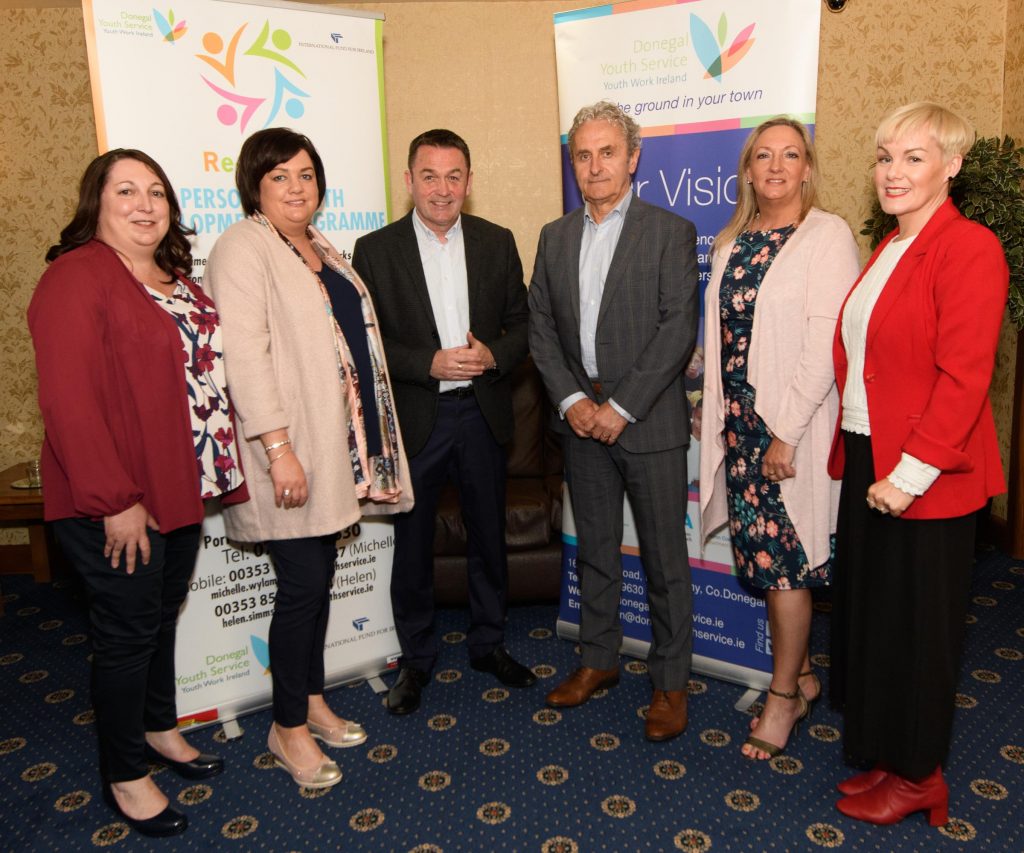 Michelle Wylam, Project Co-ordinator, Helen Simms, Re_Activ8 Programme, Cllr. Brian McMahon, Derry City and Strabane Council, Paddy Harte, IFI Board Member, Charlene Logue, Donegal Youth Service and Lorraine Thompson, Regional Director Donegal Youth Service. Photo Clive Wasson.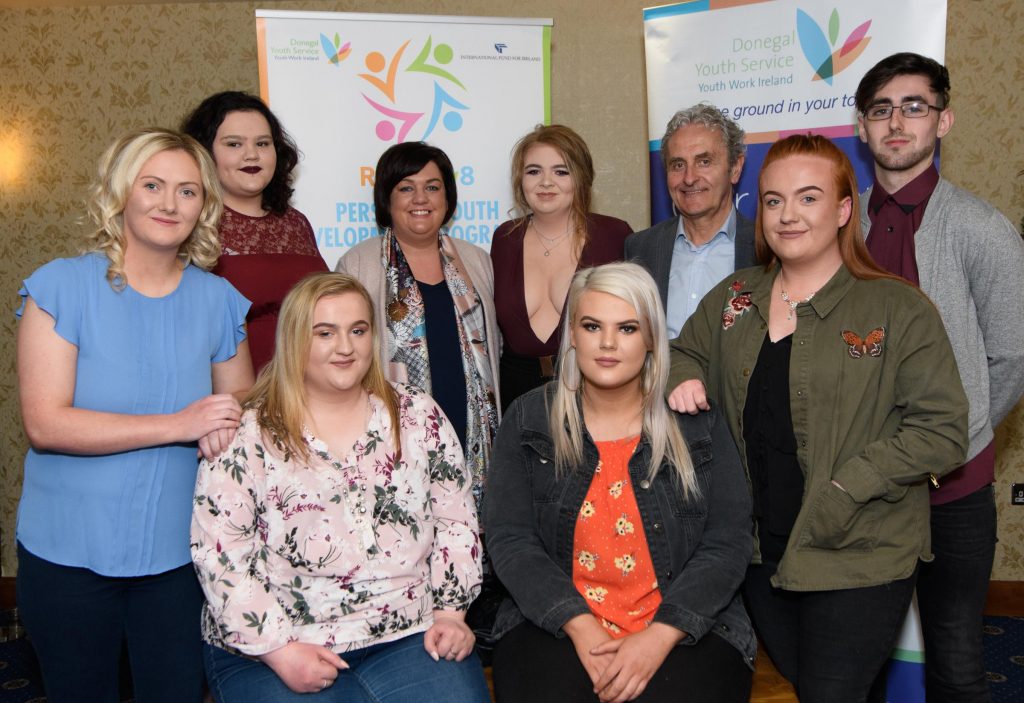 Front from left Amanda Boyle, Shinnia McCarron, Tigen McCarron and Hannah McCarron. Back from left are Jade McKeever, Helen Simms, Re_Activ8 Programme, Mairead McElchar, Paddy Harte, IFI Board Member, and Conor Wright. Photo Clive Wasson
Tags: