Inné i gColáiste Ailigh, bhí cluiche peile idir foireann na scoile agus an 6ú bliain mar cheiliúradh dheireadh na bliana.
Bhí an bua ag na Múinteoirí le cúl amháin in éadan na ndaltaí. Ócáid agus lá ar dóigh a bhí ann, agus bhain muid uilig sult as.
Ádh mór ar ár ndaltaí san Ardteist agus sa saol amach rompu.
---
The 6th years of Coláiste Ailigh celebrated their final days in the school in style yesterday, with a football match against the staff.
The sun shone on the teams, and the staff rose to victory with a 3-2 win.
There were superb goals from Seosamh Mac Ceallabhuí, John Bosco Ó Gallachoir agus Frank Mac a'Bhaird, while Michéal Mac Suibhne and Alan Mac Stiofain scored for the 6th year team.
The whole school community gathered in the sunshine in true Coláiste Ailigh spirit and the game was expertly commented on by Maria Úi Ruadháin and Helen Uí Cheallaigh.
– Maria Úi Rois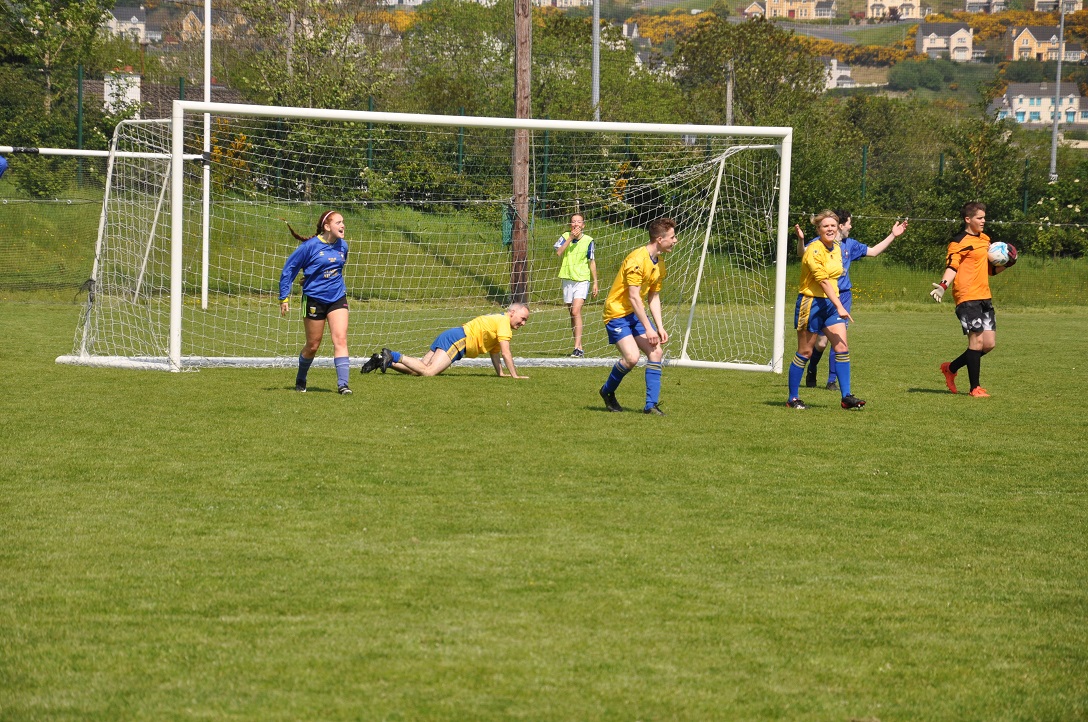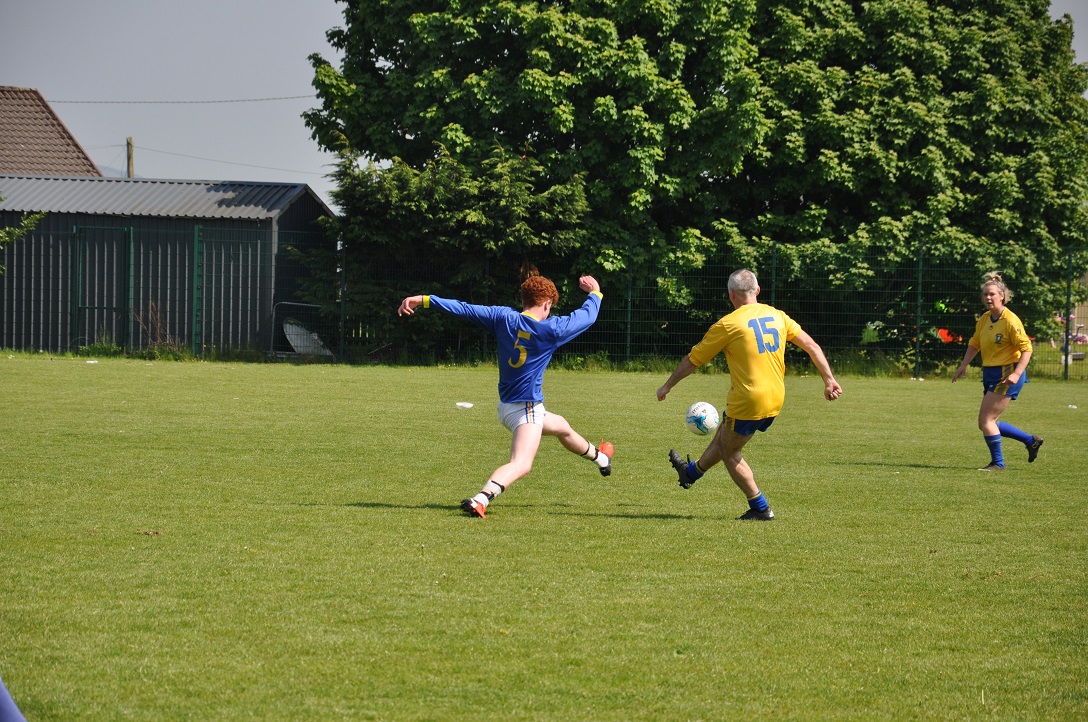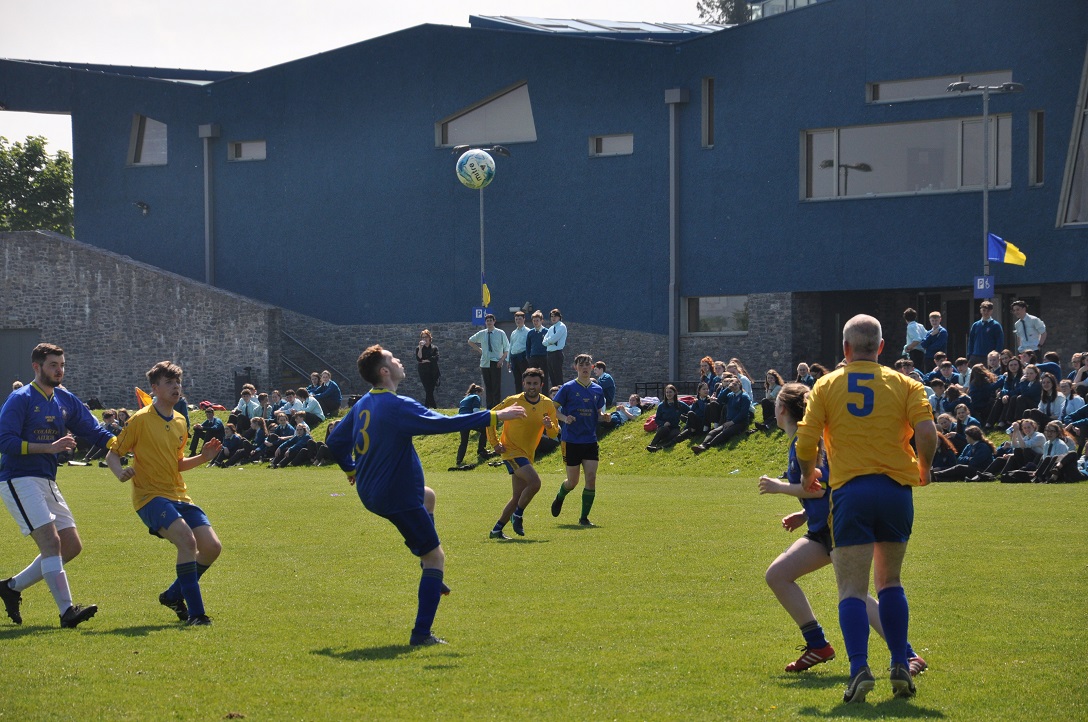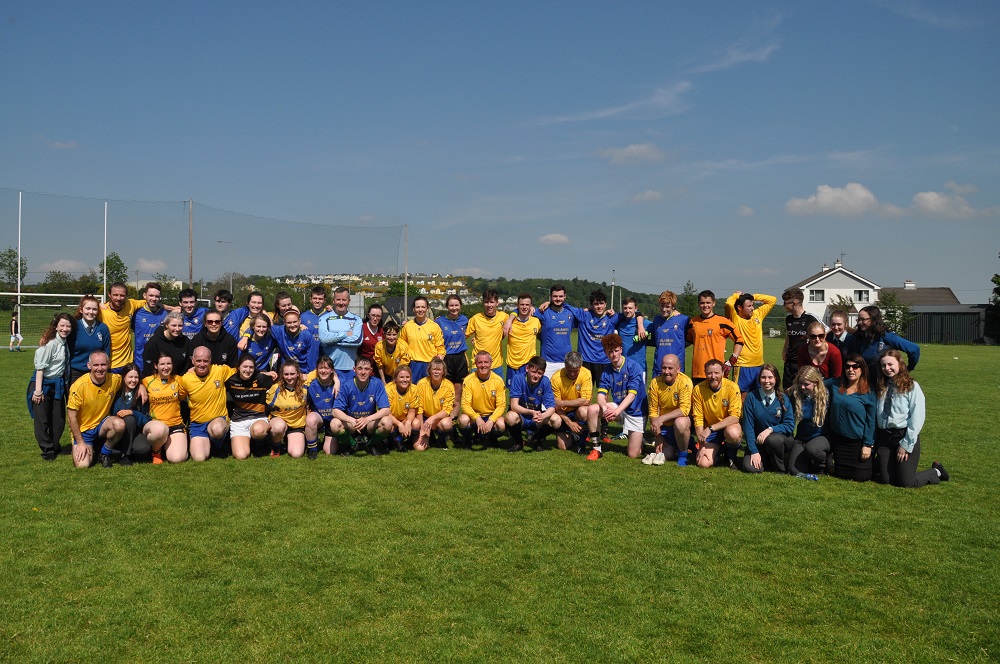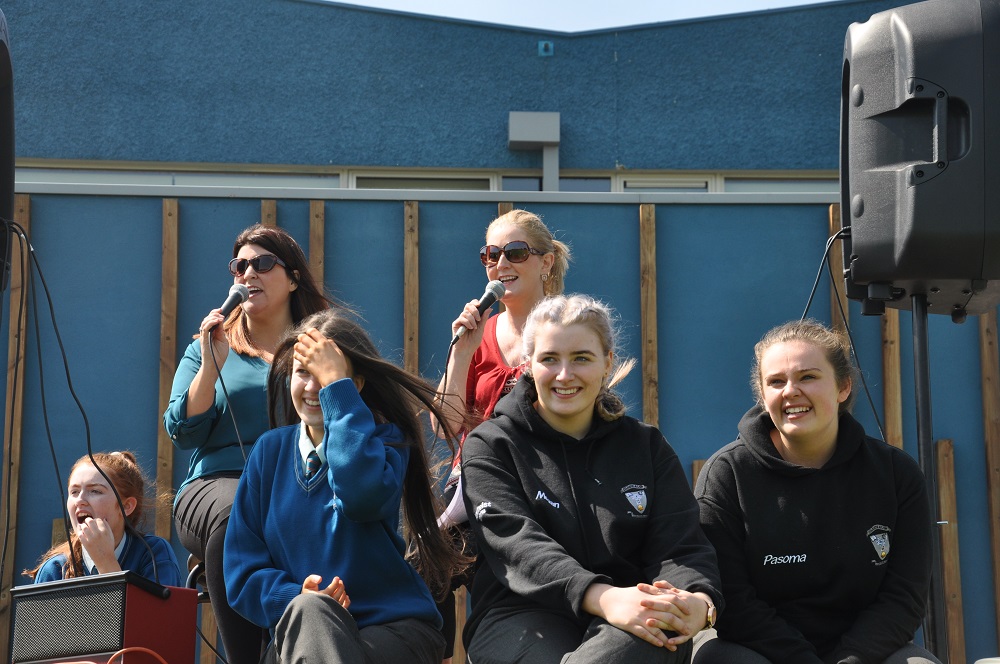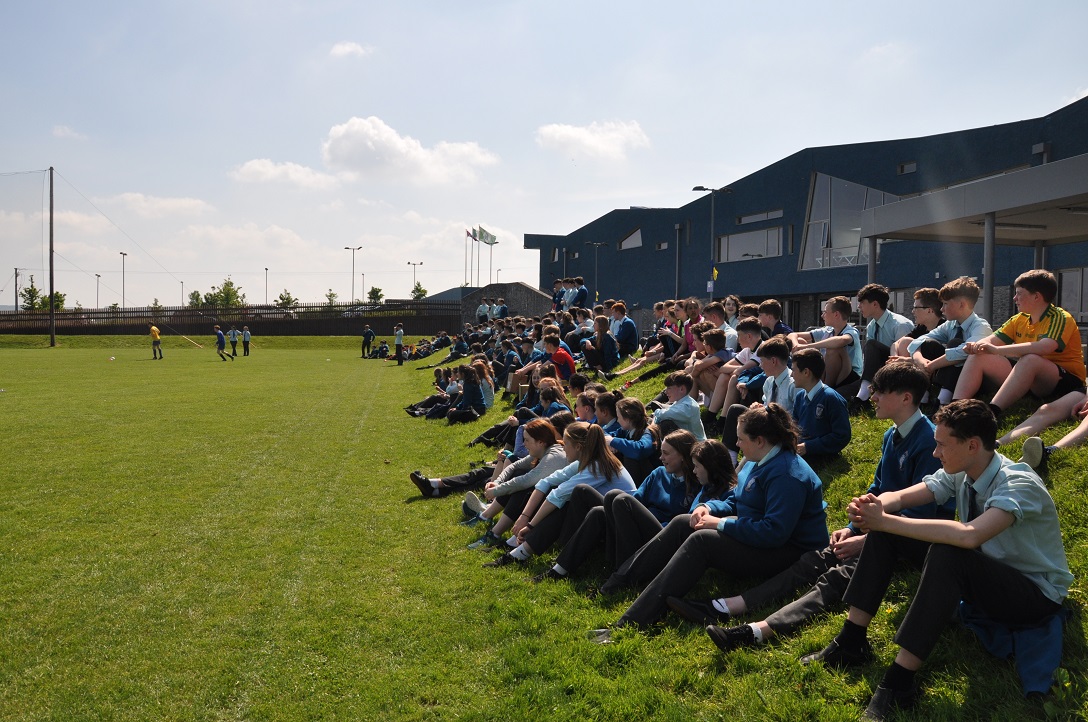 Tags: