Donegal is 'in the pink' in Italy with this latest advert from Tourism Ireland. 
Tourism Ireland in Italy has teamed up with Lastminute.com in a new campaign to grow tourism from Italy this summer.
The ten-week campaign includes highly visible ads on bus shelters around Milan – featuring the fun Lastminute.com flamingo and a beautiful image of Fanad Head Lighthouse, which is specially animated to grab the attention of commuters.
We just hope that visitors aren't expecting to see the 'not-so-native' birds when they explore our beautiful county!
The campaign also includes online ads and email marketing and is being supported by a Lastminute TV campaign which is under way in Italy right now.
The campaign aims to drive holiday bookings for Ireland, with attractive offers featuring prominently on the Lastminute platforms – Lastminute.com and VoloGratis.
Niamh Kinsella, Tourism Ireland's Manager Italy, said: "2017 was the best year ever for tourism from Italy to Ireland, when we welcomed around 363,300 Italian visitors, up +5.5% on 2016.
"Tourism Ireland is determined to ensure that success continues and we have an extensive programme of promotions under way in Italy again in 2018. Co-operative campaigns with key partners, like this one with Lastminute.com, are an important element of that programme, to boost travel to Ireland in 2018."
As well as flamingoes, a Letterkenny couple have starred in Italian adverts in Milan. Louisa Harley and Mark Forrester have appeared on around 250 billboard ads on display in metro stations around Milan in this Aer Lingus advert: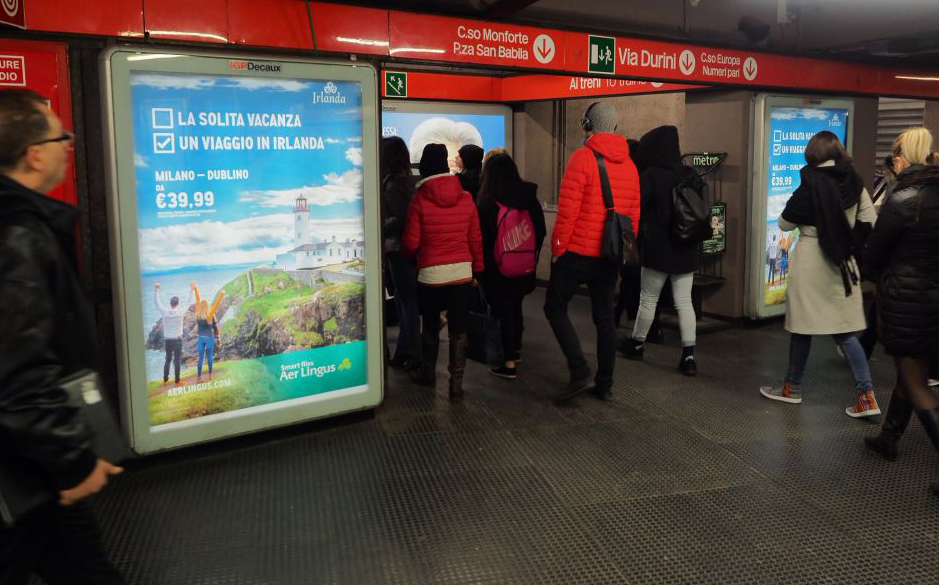 Tags: