Raphoe-based Garda Sergeant Jim Collins is hosting a major fundraiser tomorrow.
Sergeant Collins, who is an Irish and European champion and World silver medalists in weight lifting, is helping to stage a farmer-style strongman competition and fun day on Saturday.
The event takes place from 9.30-5.30 at the grounds of Raphoe Livestock Mart.
There are a total of nine categories and entries are open for men and women.
All monies raised are to be donated to two children from the local area: Kelsey Barnett, who has neuroblastoma; and Mikaela Breen, who has spina bifida.
All of the events are free, but donations are being taken on the day.
There will be a vintage tractor display and a vintage car display, while there will be trade stands and a funfair on site too.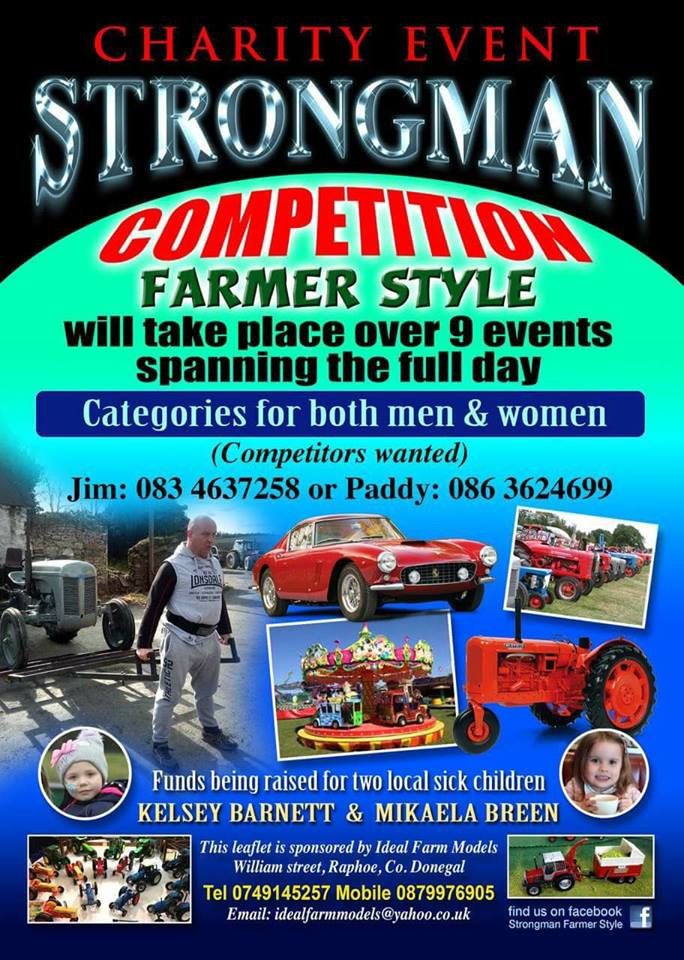 Tags: