Cloughaneely's 

hugely successful Indoor Band Competition

 was an amazing spectacle of colour and sound and proved that the marching band tradition is alive and well in Donegal.
Indeed, if the fantastic display of music from youth, senior and reformed bands is anything to go by, it will go from strength to strength in the coming years.
The inaugural event was organised and hosted by the Cloughaneely Junior Band at Ostan Loch Altan, Gortahork on Sunday last. It was intended to be a day of celebration and give bands an opportunity to perform their music on stage without the element of drill.
Laura Barrett says: 'in recent years, there hasn't been as many competitions during the marching band season and its great to give our members the experience of performing their music in competition. Our band members loved watching all the other bands. They were all fantastic and it was great for our members to hear eight other great marching bands we have in Donegal'.
Opening the competition were the Meenderry Reunion Band led by Patrick McGinley. In 2007, the band was formed for a school reunion and enjoyed marching together again so much, they decided to reform a band and play at local events and festivals. They were a brilliant opener to the days competition and put together a great programme of old Irish tunes.
There were many highlights to choose from. Families, committee and teachers proudly looked on as each band entertained the packed ballroom. One of the youngest bands in the competition, Maghery Junior Band had members ranging from 6-13 years of age and it was amazing to see the talent from children so young and their pride in playing tunes such as 'The Harp' from a strong fife and drum tradition in the Rosses.
One of the largest bands in attendance, The Dungloe Senior Band, filled the stage and raised the roof with their stirring version of 'Mary from Dungloe' .They are just back from marching in the St.Patricks Day Parade in New York and they performed a programme packed with tunes that undoubtedly entertained many on the day.
Cloughaneely Senior Band displayed a lovely mix of instruments such as flutes, tin-whistles, accordions and percussion. They performed an updated version of their All-Ireland Fleadh winning programme from 2017. Too many of their members, it was a reminder of the great indoor competitions held in the Guild Hall, Derry during the 90's.
It was even a chance to catch up with old friends from marching band days gone by. Bass drummer in the Letterkenny Senior Accordion Band was known by some members in Cloughaneely Senior Band as being involved in other bands previously. As they joked to each other 'are you still marching about!!'.
It was evident that music skills are easily carried through the years while Letterkenny Senior Accordion Band scooped the Best Drum Core prize of the competition. Led by musical director Donna Harkin, who was entertainment alone for her superb conducting skills, the band thrilled the audiences with an Abba Medley and a rousing rendition of 'Ireland's Call' to conclude their programme.
There was even some singing along from the audience to the band tunes. Killybegs Accordion Band were a crowd favourite performing tunes such as 'I Want You Back' and a medley of popular hits. It was no surprise to learn that they have received the honour of playing at the Ireland vs USA match in Aviva Stadium this weekend and will represent the Donegal Marching Band tradition with pride.
It was great to see Buncrana Town Band competing once again, as it was their first competition in over three years. Encouraged by a supportive committee, the young band members performed a lovely traditional programme and are building their membership up once again.
For Keadue Band, it was the first time they have ever taken part in a competition. Little would the audience have guessed as the young band did a great job and performed their tunes with confidence and to such a high standard on their first outing.
Cloughaneely Junior Band were complimented by many on their smiles and clear enjoyment of their music making. Playing a variety of tunes from traditional to contemporary, they delighted the audience and finished the competition in style.
Judges for the competition were musical director Eunice Downey and assistant musical director Sorcha Downey of Mayobridge Band, in Co-Down.
To conclude the days events, Eunice spoke passionately about her love of marching bands and encouraging her own children and band members in attendance to enjoy playing their music and keep practising. She spoke about how important it is that bands stick together and referred to the bond that binds all bands members to form lasting friendships through the years.
In the end, there had to be winners and it was evident that choosing between the bands wasn't an easy task. However, the atmosphere throughout the day was one of support and celebration of every band's performance.
It is hoped that this will be an annual competition that will build and attract more bands to compete in the years to come. This will, in turn, encourage and promote the Donegal Marching Band tradition and bring enjoyment to members and the many audiences in the years to come.
Results:
Junior Accordion/Miscellaneous: Banna Cheoil Chloich Cheann Fhaola
Junior Flute: Keadue Band
Senior Accordion/Miscellaneous: Buion Cheoil Sinsear Chloich Cheann Fhaola
Reformed Bands: Letterkenny Senior Accordion Band
Best Drum Core: Letterkenny Senior Accordion Band
Best Drum Major: Banna Cheoil Chloich Cheann Fhaola
Best Overall Band: Banna Cheoil Chloich Cheann Fhaola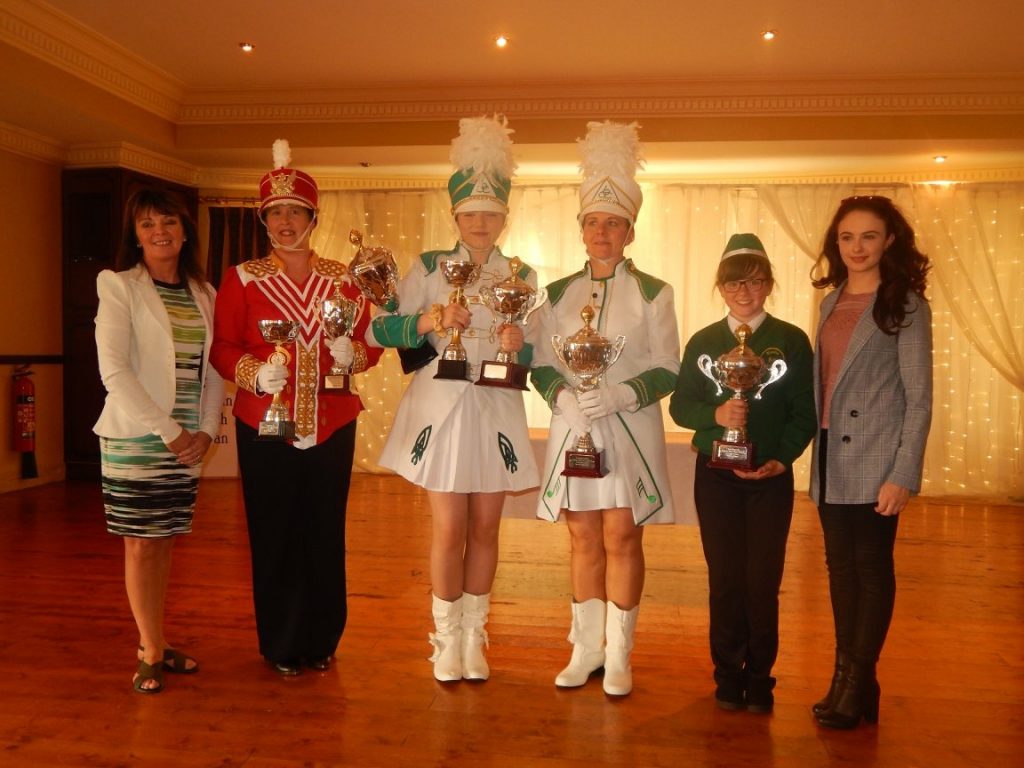 Tags: