St Catherine's FC in Killybegs – the home club of Republic of Ireland captain Seamus Coleman – were hit by a mysterious cap theft this week.
Over 140 caps from the white fence that surrounds St Catherine's FC's Emerald Park were stolen.
The Killybegs club have reported the matter to Gardaí and have appealed for any information about the theft.
"St Catherine's F.C are greatly disappointed at the person or persons who thought fit to take away over 140 of the caps from our fence that is around our pitch in Emerald Park," the club said in a statement on Facebook.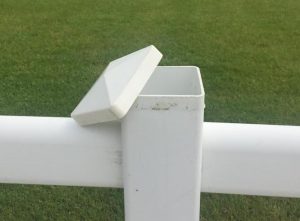 "These caps were fastened on by strong adhesive so to take these off took a lot of time and effort!!
"We have noticed them missing within the last week so if any of you out there have seen anybody acting strangely around our grounds please get in contact with our senior club members."
Coleman lined out for St Catherine's at schoolboy and senior levels before joining Sligo Rovers in 2006. In the 2005/06 season, he helped Brian Dorrian's 'Saints' to a Donegal League Premier Division title.
From Sligo, Coleman signed for Everton in 2009 and has gone on to be named Republic of Ireland captain by manager Martin O'Neill.
Tags: