September is a month when people start to look at going back to train and study something that they are interested in. Why not find something you are really passionate about?
The Irish School of Reflexology will start a new term of its own Practitioner's Diploma in Foot Reflexology on the 8th and 9th of September at The Base Enterprise Centre, Stranorlar, Co. Donegal.
The ISR is Accredited with the National Register of Reflexologists IRL (http://www.nationalreflexology.ie/nrri_accredited_schools).
Accredited Schools are teaching in adherence to NRRI Syllabus (150 hours of tutorials, approx.12-14 months and 60 hours of case studies) and their graduates are automatically eligible for NRRI Membership with many benefits.
Principals of those schools are known members of NRRI and described by the NRRI Registrar as the best training providers in Ireland.
The Diploma is part-time (one weekend per month) and will cover A&P, the theory of Reflexology, holistic approach, practical work and much more.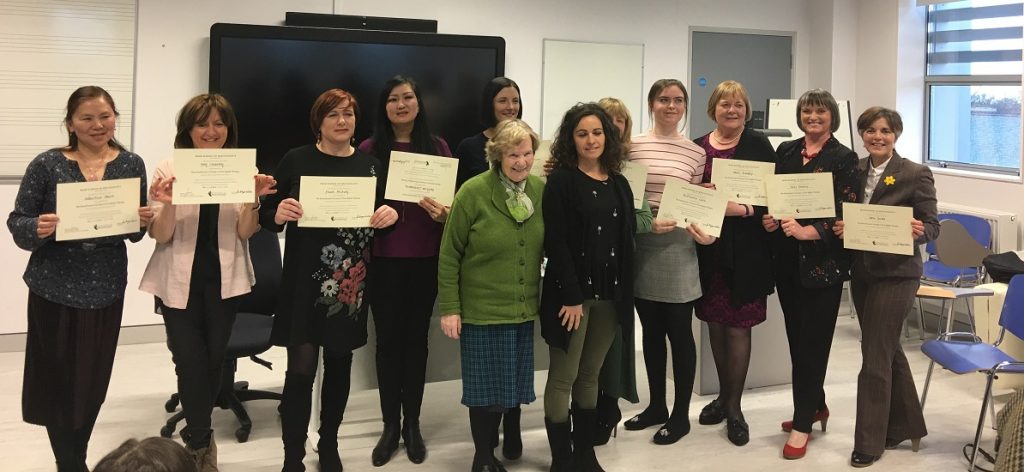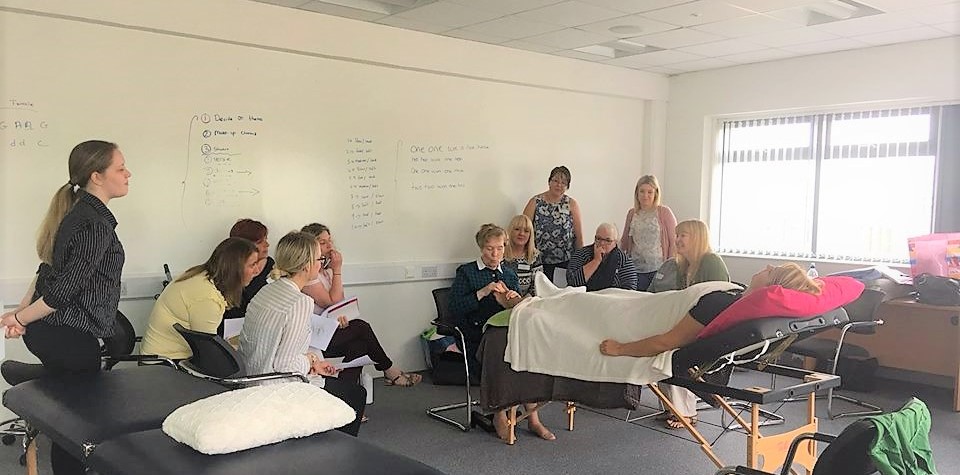 The course is designed to enable students to develop the skill and in-depth knowledge required for effective treatment and evaluation of a client, by having good techniques, by taking good consultation notes and keeping accurate records; by using good listening skills and by an overall caring attitude; to help students gain confidence and experience through supervised work; to understand the holistic approach – mental, physical, spiritual and social; and to become informed about the skills necessary to start up and manage a professional practice.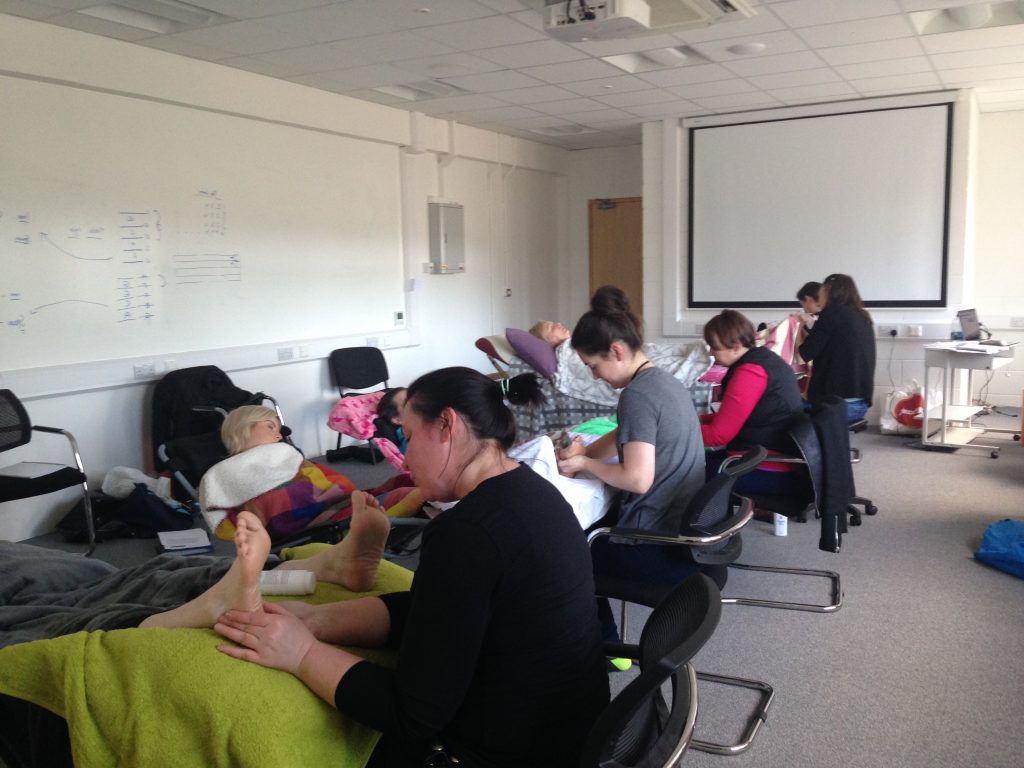 At the end of the year, students will be awarded a Diploma in Traditional Foot Reflexology (recognised by all the major health insurance companies-VHI, Aviva, etc.) and will be able to start their own practice.
After their graduation, students are eligible for Membership with the National Register of Reflexologists (IRL). It will open up many opportunities for them: start their own practice, work in beauty salons, hotels, hospitals and much more.
Tatiana Lawless Grosso, Principal of the Irish School of Reflexology said: "We are very proud of our school and the level of preparation we provide during the class and one to one teaching we supply during the year. The sequence we teach is the Eunice Ingham's sequence and it has proven to be very effective as we use it all the time in our practices."
"The demand for Reflexology is growing," Tatiana added.
"More people are getting into Complementary and Holistic Therapies, because they start to understand that health is the results of a balanced life – mentally, physically, spiritual; and diet is important too.
"They start to realise that we cannot be healthy if one of these factors is missing. We cannot be physically healthy if our mental health is not there. Our patients find also they get more long-lasting results with the help of Reflexology and they came back because of that.
"Our students really enjoy the year, what they learn about Reflexology and about themselves. They grow in confidence as human beings and the fact that they can make the difference in helping other people in such an easy and noninvasive way, it is so important for them.
"The aim of Reflexology is just to let the body do the healing by only applying pressure to the feet. That is why reflexology is a safe therapy because the reflexologist doesn't use any medication but just pressure on certain parts of the foot which will free energy and blockages. Then the body will do the healing."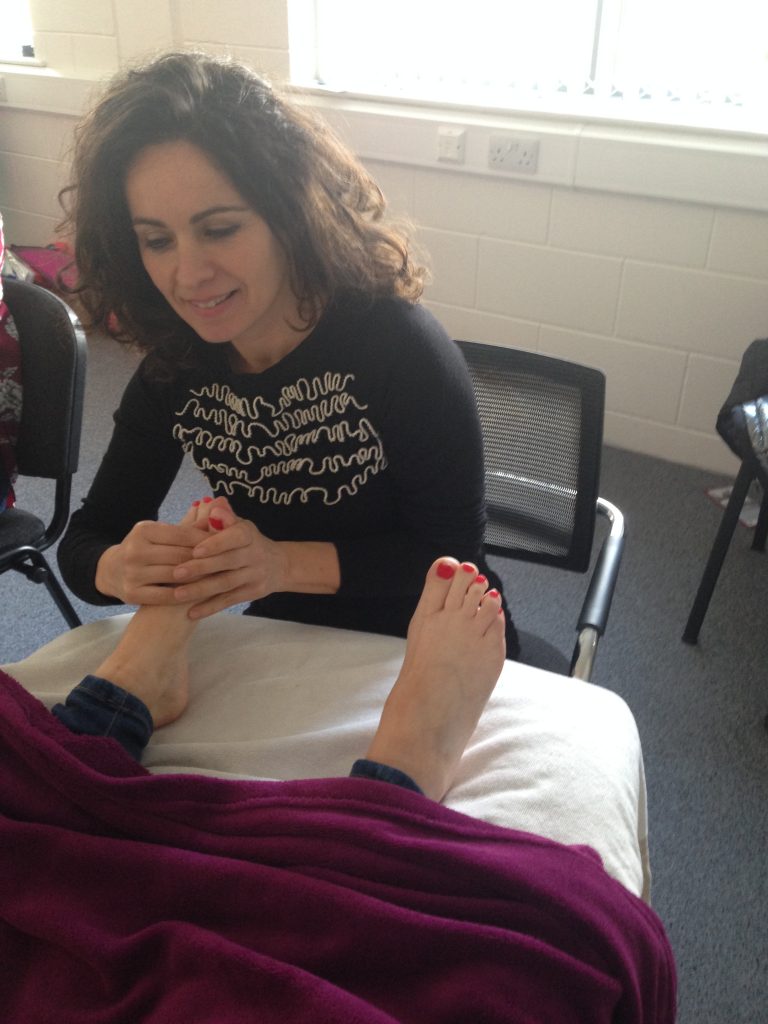 Here are what students have to say about studying at the ISR:
I couldn't miss out on learning a new skill that interested me:
I decided to [enroll in] the course because I had seen the ad last year and thought it would be good. Then when it was advertised again for this year I knew it was for me and I couldn't miss out on learning a new skill that interested me. I chose the Irish School of Reflexology because weekend [study] works best for me and home study in between each class means I can still continue with the childcare I do while learning.
The course is everything I hoped it would be. Tatiana is a great tutor with practical and theory knowledge about reflexology and Denise brings the anatomy and physiology to life in plain and simple language so it's fun and easy to remember!! Both are beautiful people. I'm enjoying it more than I could have imagined.
Studying with the Irish School of Reflexology has made a big difference to me. I'm enjoying having a new skill and knowledge. I've realized that it was time for a career change as my children are older now and need different things from me so doing childcare at home won't suit for much longer. I've met lovely girls in the class and made some new friends. Doing the practice with my family and children has opened up a new way to be together nicely without the pressure of making conversation and asking constant questions. New bonds growing!!  Thank you, Tatiana!!
– Sharon Lee, Diploma Student  
It fits in well with my work and home-life:
I had been looking into completing a course like this as I didn't enjoy my working life, had no job satisfaction and I was always stressed and dreaded going to work. I had also recently given birth and I knew that I needed to work in an area that would provide for a positive and balanced home. I chose to complete this course as I wanted one with the best quality and qualification that this provides
I love [the course]. It fits in well with my work and home-life and is giving me the best foundations to build upon with home study and practise after each class.
I feel more confident and positive in myself now that I'm working towards a goal that suits me. I've always wanted to be self-employed and help people be healthier and live better lives so this course enables me to do that.
– Maggie Russell, Diploma Student
For more inquiries and to apply for the next term in September 2018, contact:
Tatiana Grosso Lawless, N.R.I.I.
Principal
Irish School of Reflexology
Dublin & Donegal
Tel: 086 20 71 065
irishschoolofreflexology@gmail.com
www.irishschoolofreflexology.com
Facebook/irishschoolofreflexology
Tags: