This is the disgraceful scene as a horse was tied to a car and forced to run after it on the dual carriageway outside Letterkenny this morning. 
A horrified reader was shocked to see this scene on the Letterkenny to Strabane/Derry roundabout at approx 10.15am this Wednesday.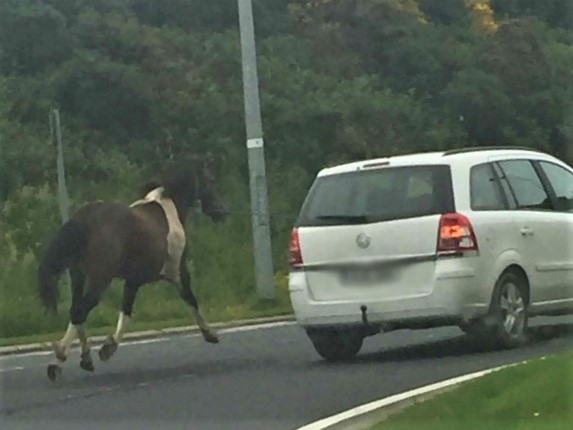 The horse was tied to the vehicle by a rope and being hauled around the roundabout.
"I've never seen anything like it," said the passing motorist. "It is just cruel and idiotic."