Workhouse Theatre Company are running their annual two week summer camp for teenagers all across the North-West on June 11th.
It will be produced in association with Century Complex, Letterkenny and it will be taking place at the RCC in Letterkenny. The course will cover all aspects of acting and performance.
It is for teenagers of all abilities and it aims to help all participants with confidence and hone their craft in public speaking. Places are really filling up so all those interested are urged to book as soon as possible to avoid disappointment.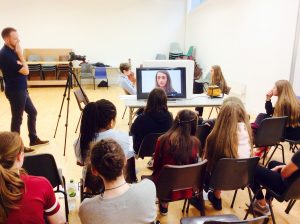 The camp is now in it's 4th year and will run from June 11th – June 22nd, Monday to Friday: 9.30am – 4.30pm. The aim of the course is to harness existing and to promote energing talent.
Past pupil Kieron Clarke said: "The course's intensive training style is perfect for upcoming emerging talent, who dream of starring on screen or lighting up the stage."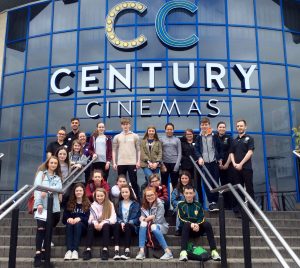 Another former student Emma Rose Callaghan, who went on to study in the UK, said the course was "An amazing opportunity for any budding performers to enhance their skills and learn from the best teachers."
The course will take place at the RCC in Letterkenny and will cost €140 for the two weeks. As a special thanks to readers, if you qoute 'donegal daily' when booking you will get €20 off the course fee.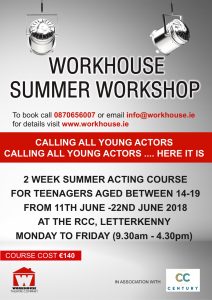 To book please call 0871476223 or email info@workhouse.ie. All details can be found at www.workhouse.ie or at the Workhouse Theatre Company Facebook page.
Tags: