Three Donegal community groups who had their Ability funding applications turned down have made a strong statement with this illustrative map. 
The Ability Programme by Pobal was launched to assist young people with disabilities in their transition from school to further education, training and employment.
The Bluestack Special Needs Foundation, iCARE (Inishowen Children's Autism Related Education Limited) and Extern all jointly submitted a funding application for the project.
However, it emerged this month that 27 projects in Ireland were granted funding totals of €200,000 – €750,000, with just one project north of a Dublin-Galway line receiving funds.
Liam Gill, spokesperson for iCARE in Buncrana said: "We were extremely disappointed to be turned down for this funding, but more disappointed when we examined what areas through Ireland received funding."
iCARE created this visual map to illustrate the lack of funding for the west and northern counties. The map gained much traction online over the weekend. It has been viewed 85,000 times on Facebook and shared by more than 1,000 users.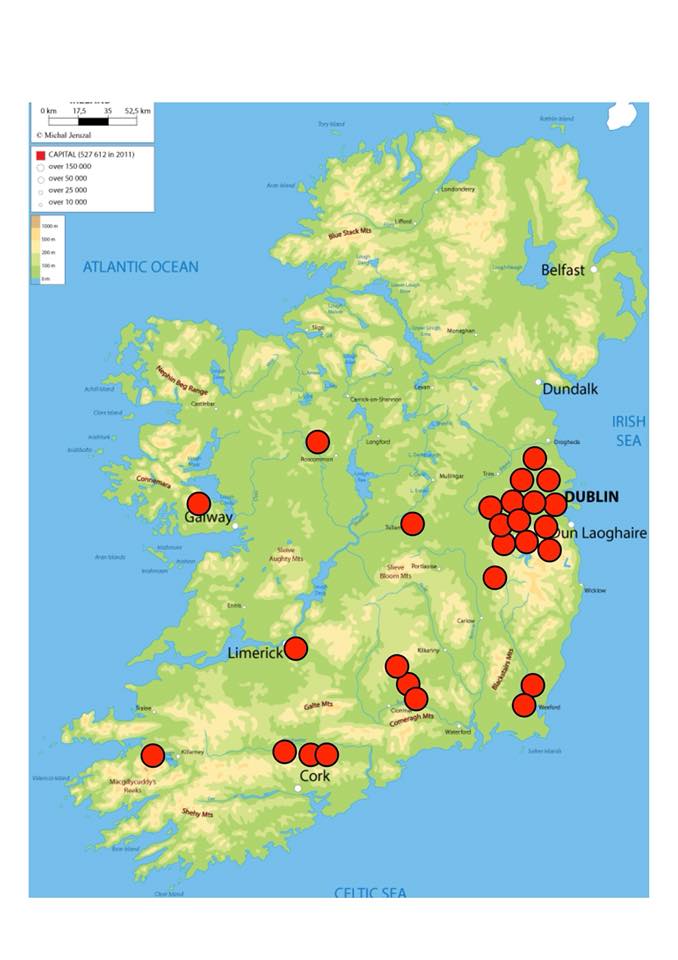 Mr Gill said: "We would like to state that we do not think any of these organisations are less deserving than us, but we do believe that the allocation is not spread out throughout Ireland fairly."
Donegal Sinn Fein representatives including Pearse Doherty TD and Senator Padraig Mac Lochlainn have shown their support for the groups' statement.  Deputy Doherty announced plans to raise the matter with Minister Finian McGrath in the Dail, with Senator Mac Lochlainn stating that he will be doing all he can to hold the Government to account.
Senator Mac Lochlainn confirmed that he has secured a debate with Minister for Disability Issues, Finian McGrath tomorrow in the Seanad on this Donegal disability funding controversy.
Tags: