Students from the LYIT Department of Design & Creative Media recently held a showcase to exhibit their work in the Regional Cultural Centre Letterkenny.
Works were displayed by students from the LYIT Animation, Digital Media, Film, Fashion with Promotion, Graphic Design and Photography courses from the 2017/2018 academic year.
The week-long exhibition began with a fashion showcase on June 1st. The theme was 'Brain Storm' representing the energised graduates who are set to strike out into the world of design and creative media.
Final year BA Fashion with Promotion student Luke Barber won the McElhinney's Fashion Design Award on the night.
Classmates, the public, the student's families and representatives from award sponsors McElhinneys attended the event to view the work, and it was an extremely awarding experience for all involved.
To view all courses offered by the Department of Design and Creative Media, visit www.lyit.ie.
Discover the many department courses and names of showcase participants here: gradshow.lyitdesign.com
Pictures by Clive Wasson Photography.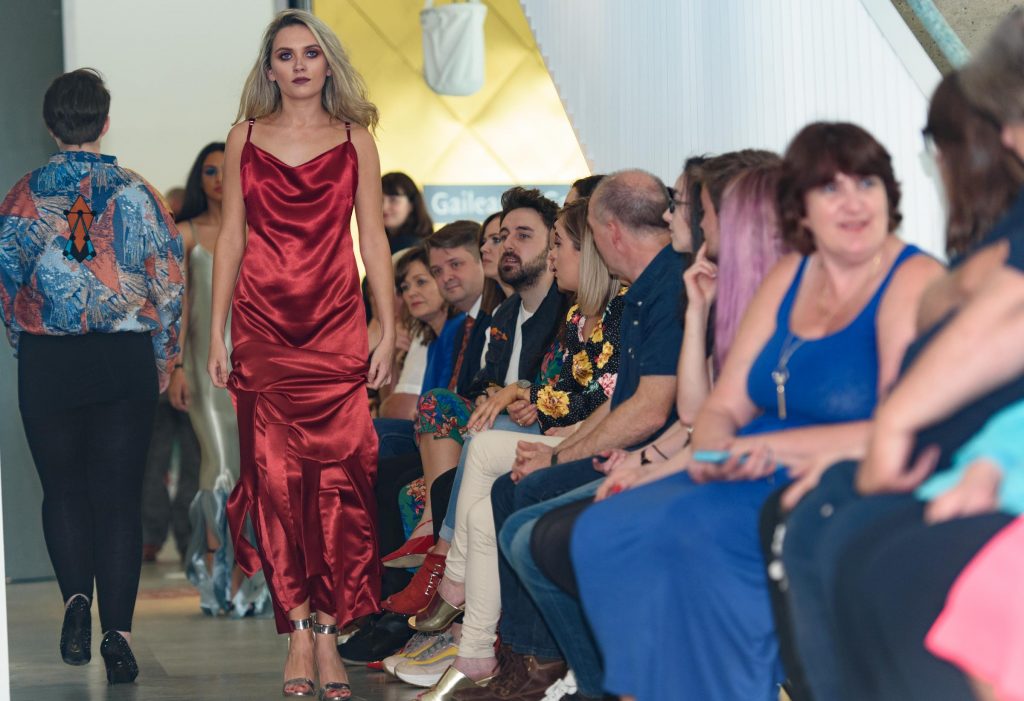 Tags: