Councillor Ian McGarvey has officially become the oldest Mayor in Ireland.
Weeks away from his 88th birthday, McGarvey, who is the oldest serving Councillor in Ireland, was elected the Mayor of the Letterkenny Municipal District.
Pictures by Joe Boland, North West News Pix
"I will represent the people to the best of my ability," the ever-energetic and enthusiastic Councillor McGarvey, who has previously served as the Mayor of Donegal, said after taking the chain of office from Councillor Jimmy Kavanagh.
"I talk about the rural-urban development and that can be very helpful for all of our residence, from our youth to the elderly. I don't want anyone to be isolated in this Municipal District and I will support anything that is to the benefit of our people.
"I recognise this is a big district with 41,692 people, with almost half the population – 19,927 – in the town of Letterkenny. You can see the influence it brings on the district."
Councillor McGarvey said it's time that the people of the area regain their connection to the Irish government.
He said: "We have lost the communication between the national government and ourselves. We should meet four times a year. It is important that we have a connection at all times."
A native of Ramelton, he was captain of the Swilly Rovers team that won the FAI Junior Cup in 1962 and he remains actively involved in every aspect of his locality.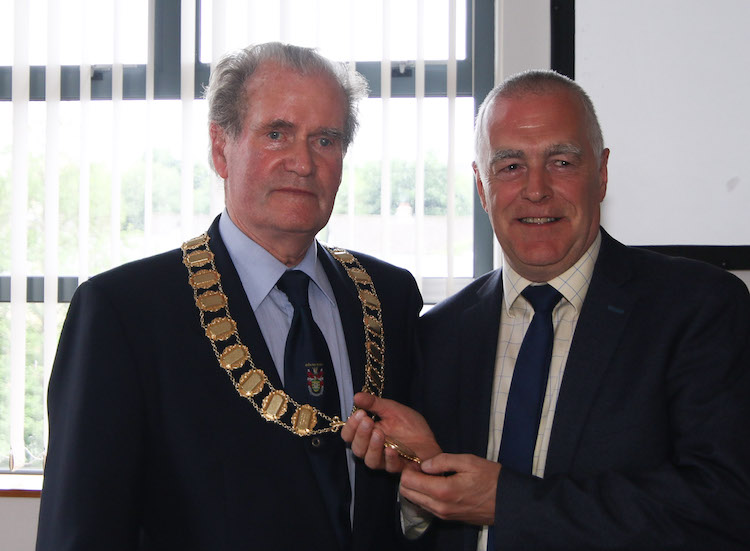 He was first elected to serve on Donegal County Council in 2004, aged 73. He polled the fourth highest preference vote in the local elections of 2014.Councillor McGarvey was proposed by Councillor Michael McBride and seconded by Councillor John O'Donnell.
Councillor O'Donnell was elected as Deputy Mayor.
The outgoing Mayo, Councillor Kavanagh, reflected on what he called a 'very enjoyable experience'.
"I have enjoyed it very much," he said.
"There were a lot of good events over the year, like the opening of the new gym in the Town Park, the opening of the Tadhg Culbert Car Park and the opening of the new facilities in Rathmullan.
"I said at the outset of the year that I would attend something related to mental health every month – and I did that apart from one month, but I made up for that with two or three in the last month. There is a stigma attached to mental health, but that can be chipped away at. We can all do that as elected members."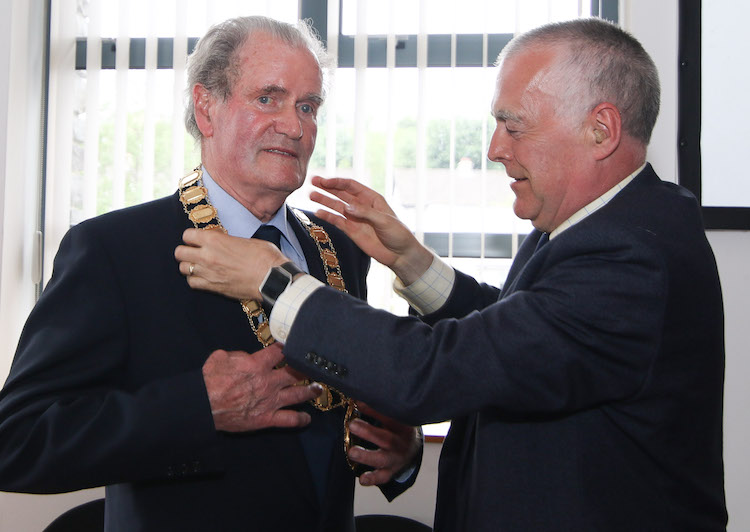 Tags: