Donegal County Council is to carry out further works at the bridge Barrack in Glenswilly after severe flooding recently caused damage to properties in the area.
Councillor Adrian Glackin noted that the heavy rainfall on June 1 resulted in the bridge being unable to take the water, resulting in flooding to houses at the crossroads and at Barrack Cotteges.
"It was described to me as the worst incident of flooding in 50 years," Councillor Glackin said at the June meeting of the Letterkenny Municipal District.
"I have heard that saying now quite a lot. It seems these once-in-50-year incidents are coming more regularly now.
"In an hour, this went from being bone dry to a river running down the Barrack crossroads. Only for the reaction of local people, bucketing out the water, it could have got worse.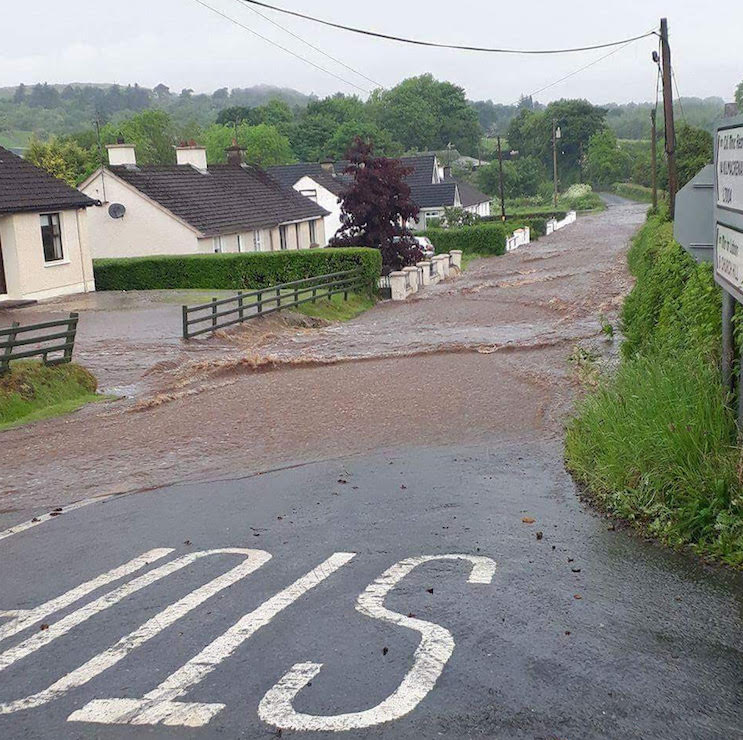 "But there was damage done in a short space of time. A fence was ripped out of the ground, so strong was the flow."
Councillor Glackin praised the reaction of the Council, whose staff, he said, 'acted very decisively and improved the confidence of residents.'
In response, the Council said: "The deluge of 1st June was so intensive that debris was washed downstream causing the obstruction that resulted in flooding. This bridge is to be cleared again."
Fianna Fáil Councillor James Pat McDaid said the Council needed to liaise with landowners on the matter,
"They had a lucky escape that particular day," Councillor McDaid said.
"We need to act and act hard on it. We need to see if there is any debris in the burn that needs to come out. The water that evening was six or eight inches deep and it was very worrying for the residents."
Tags: