Save the date: Castle Grove Country House Hotel Letterkenny are hosting their Strawberry Fair 2018 on Sat July 7th from 1pm -5pm. 
Ahead of this fantastic family day out, the team have shared a delicious drinks recipe for Castle Grove's own Strawberry Rose Sangria:
Summer has arrived at Castle Grove, and these sunny afternoons are the perfect opportunity to grab a few friends and enjoy afternoon tea and cocktails on the lawn.
As we are getting in theme for our second annual Strawberry fair at Castle Grove, we ask that you mark your calendars and save the date for what promises to be a great family afternoon of entertainment.
We will have music, cooking demos, garden tours and much more.
Entrance is free, and of course there will be strawberry themed refreshments, pastries and BBQ available to purchase.
Because of all the fab weather that we are enjoying, we are serving afternoon tea outside, with some fabulous Strawberry cocktails!
So, to get in the spirit – pun intended 😉 we are sharing some of our strawberry themed cocktail recipes.
This Saturday in anticipation of more elevated temperatures, we are planning an Afternoon Tea event with optional Cocktails on the lawn from 1pm-4pm.  Book early to reserve your spot!
For more information, follow Castle Grove on Facebook (@Castlegrove1695)
Now… here's the Strawberry Inspired Cocktail recipe so you can have Cocktails on your lawn too.
---
Castle Grove's Strawberry Rose Sangria:
Ingredients;
24 Oz of Sparkling Rose Wine
1 Orange
8 Strawberries
Dash of Brandy
Directions;
Slice Orange and Strawberries finely.
Add to Sparkling Rose Wine
Add Dash of Brandy
Chill and allow to marinate for 1 hour
Serve and garnish with a slice of strawberry
To Book Afternoon Tea : please call 0749151118 or message us on Facebook at: https://www.facebook.com/castlegrove1695/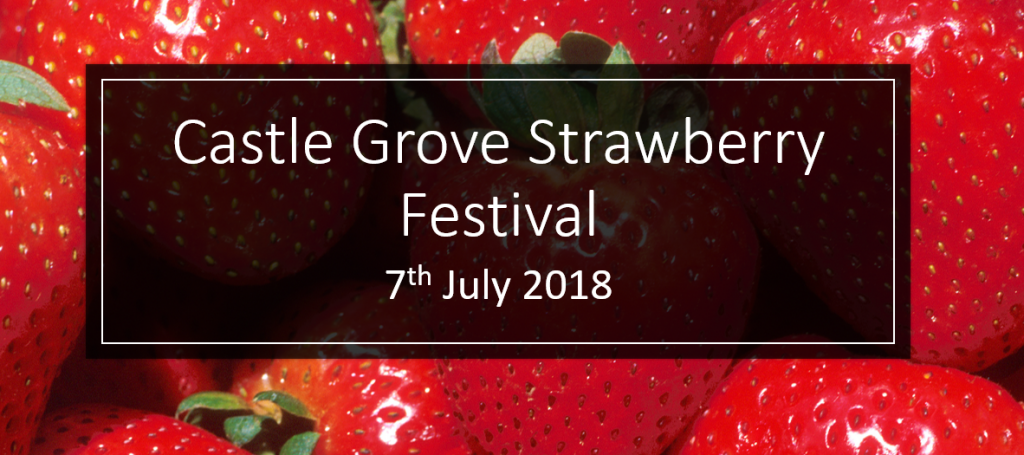 Tags: